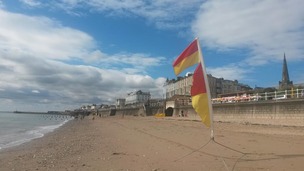 According to the Met Office, today is the last day of summer! Dry and bright today. Turning wet overnight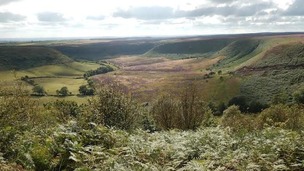 Dry and fine on Sunday, good sunny spells, but still cloudy at times. Light winds so feeling pleasant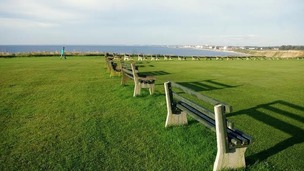 Lots of fine weather to the east of the Pennines today, with the best of any northern based sunshine reserved for the ITV Calendar region
Live updates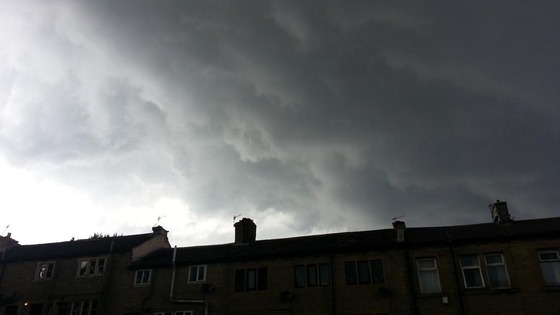 After a dry and warm start, summer 2014 is set to end on a rather average note – with temperatures and rainfall close to normal levels for the season.
Using figures up to 27 August and then assuming average conditions for the final few days of the month, Met Office statistics show the UK mean temperature for this summer will be around 14.8C. This is just 0.5C above the long term average (1981-2010).
Rainfall overall is close to average, with the UK having seen 246.7mm of rain – which is just over the long-term average of 241.0mm. Rainfall from the final few days of August will add to this number, so overall the summer will be slightly wetter than average.
As ever when looking over a whole season, the statistics mask some big variations between each month.
June and July were both characterised by drier and warmer than average conditions across the UK which meant the summer was already one of the best we've seen in recent years.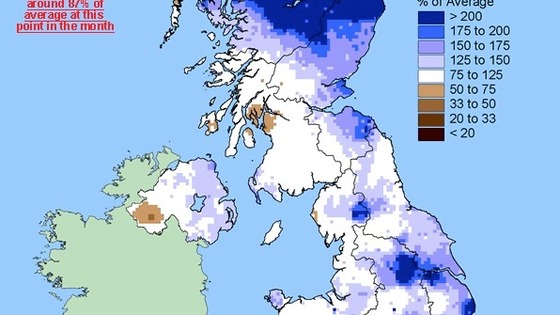 August bucked that trend, however, with cooler and wetter than average weather. Taken together, this has led to the fairly average final statistics for summer.
Looking specifically at the early August figures, also released today, the UK mean temperature up to the 27th of the month is 13.8C which is 1.1C below the long-term average. This ranks it as currently the coolest August since 1993, but that could change when the final few days of the month are added.
August is also the first month since November 2013 to have been cooler than average, breaking an eight month run.
In terms of rainfall, August has been much wetter than average, with 127.1mm of rain which is 142% of the long-term average (89.5mm). This makes it the 18th wettest August in the records, but it may climb higher when the figures for the whole month are available.
What's in store this weekend? Saturday will see sunny spells and showers, the showers most frequent in Pennine areas, the best of the sunshine will be towards the east coast. It'll feel quite cool in the breeze with a high of 19ºC. Sunday will be a fine and dry day with sunny spells. There will be less wind too, so it will feel slightly warmer with a high of 20ºC Whatever you are doing, have a great weekend. JON MITCHELL
Advertisement
Weather update for North, South and West Yorkshire:
Weather update for South Yorkshire, East Yorkshire and Lincolnshire:
Weather update for North, South and West Yorkshire:
Weather update for South Yorkshire, East Yorkshire and Lincolnshire:
A teenager from West Yorkshire is playing her part in making medical history. Laura Dunion has type 1 diabetes - an auto-immune condition.
It means that extreme highs and lows of blood glucose levels are a constant threat to sufferers - particularly when they're asleep.
Laura, who lives near Leeds, is testing what's been described as an artificial pancreas.
In the first of two reports, Tina Gelder looks at how the illness is affecting Laura's life.
Leeds United sack Hockaday after six games in charge
Leeds' experiment with David Hockaday ended after just six games on Thursday as owner Massimo Cellino sacked his head coach.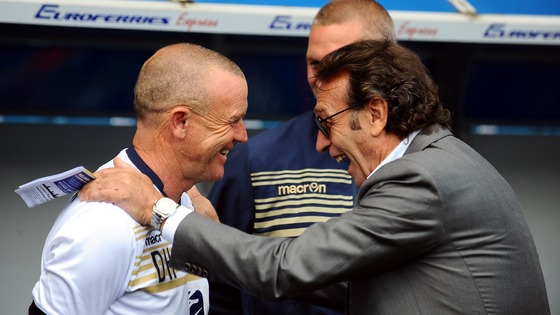 Fifty-six-year-old Hockaday was a shock appointment by the Italian on June 19 and now, 10 weeks later, he has lost his job.
Hockaday, who listed Forest Green as his only managerial experience prior to taking the Leeds job, has lost four of his six games in charge.
His end comes the day after an embarrassing 2-1 defeat to Bradford in the Capital One Cup and four days after Cellino backed out of a decision to sack him in the wake of a 4-1 humbling at Watford.
Cellino said at the time that he had chosen to blame himself and not Hockaday, but the man known in Italy as the 'manager eater' has now pulled the trigger for a third time since arriving in Yorkshire in January.
Hockaday's assistant, Junior Lewis, has also lost his job and Neil Redfearn will lead the team against Bolton on Saturday.
Advertisement
Leeds United sack Hockaday after six games in charge
BREAKING: Neil Redfearn will take charge of the first team until a permanent replacement is appointed #lufc
BREAKING: David Hockaday's assistant Junior Lewis, who arrived with Hockaday on June 19, will also leave his position at the club. #lufc
Leeds United sack Hockaday after six games in charge
Massimo Cellino said: "I'd like to thank David for his efforts over the last two and a half months" #lufc
MC: "but the results since the start of the season have meant we needed to act and make this decision."
MC: "After the defeat at Bradford I realised that my decision to keep David at the club following the defeat at Watford was wrong"
MC continued: "and I had to change my mind on the coaches position. As a club we will now begin our search for a new head coach." #lufc
Leeds United sack Hockaday after six games in charge
BREAKING: Leeds United can confirm that David Hockaday's contract at the club has been terminated with immediate effect #lufc
Massimo Cellino said: "I'd like to thank David for his efforts over the last two and a half months" #lufc
BREAKING: David Hockaday's assistant Junior Lewis, who arrived with Hockaday on June 19, will also leave his position at the club. #lufc
Weather update for North, South and West Yorkshire:
Weather update for South Yorkshire, East Yorkshire and Lincolnshire:
Load more updates
Back to top