An innocent family perished in a petrol-fuelled blaze at their home when it was mistakenly targeted in a revenge attack following the fatal stabbing of a fitness coach, a court has heard.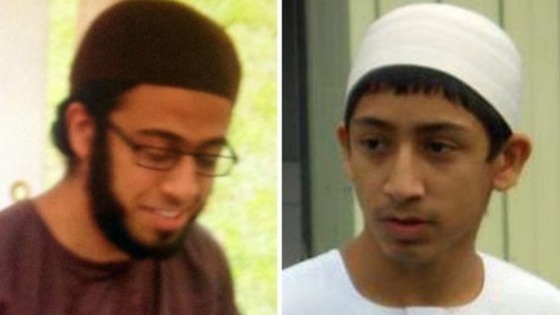 Shehnila Taufiq, 47, her 19-year-old daughter Zainab, and sons Bilal, 17, and Jamal, 15, all died when the fire engulfed their terraced house in Wood Hill, Leicester, in the early hours of September 13 last year.
Aaron Jeffers who is 21 and from Carr Mills, Buslingthorpe, Leeds and Kemo Porter, 19, Tristan Richards, 22, Nathaniel Mullings, 19, Shaun Carter, 24, Jackson Powell, 20, Aaron Webb, 20, and a 17-year-old youth who cannot be named for legal reasons, each deny murdering the family.
Opening the Crown's case against the eight defendants in their trial at Nottingham Crown Court today, prosecutor Richard Latham QC told the jury the fire was a "retribution process" for the fatal stabbing of their friend, Antoin Akpom, hours earlier.
Mr Latham told the jury the Taufiq family had no connection to the incident involving Mr Akpom or the eight defendants.
The court heard that Mr Akpom had been stabbed in the back in a "confrontation" involving two 19-year-olds, Hussain Hussain and Abdul Hakim, at around 5.30pm on September 12, less than a mile away in Kent Street. He was pronounced dead in hospital at 7pm.
Hussain was jailed for life with a minimum term of 15 years for Mr Akpom's murder following a trial at Stafford Crown Court earlier this month.
The jury was told that Hakim's mother lived two doors down from the arson attack on the Taufiq family home.