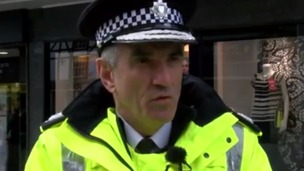 Lincolnshire's temporary Chief Constable has released a video on the force's website - since his return from suspension.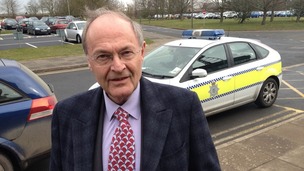 The Police and Crime Commissioner for Lincolnshire says he wants a "swift resolution" over the suspension of Chief Constable Neil Rhodes.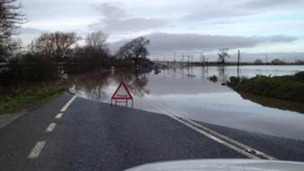 Lincolnshire County Council is warning motorists to respect road closure signs and highlights why driving through water can be dangerous.
Live updates
Lincolnshire Police say the response to an appeal for knitted bears has been tremendous.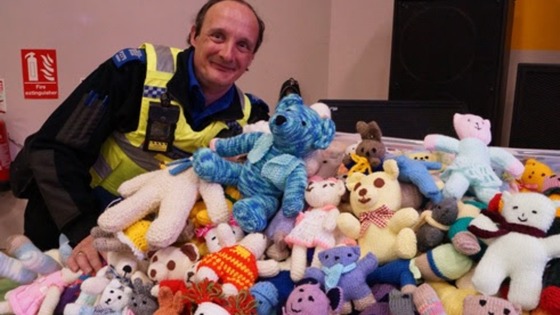 Groups across the county have answered the call to provide toy bears to be given free to children involved in road traffic accidents to help console them while emergency services deal with the incident.
Sue Bain, the Federation Secretary for the Lincolnshire North Federation of WIs contacted PCSO Dave Bunker to tell him that the WI ladies had been 'knitting like demons' and she arranged for him to collect hundreds of bears from them at their Annual Council Meeting held in Skegness.
Meawhile, in Winthorpe, the local 'Knit & Natter' group have knitted over 500 bears and a Teddy Bear Egg Hunt is being organised by PCSO Dee Phillips on April 22.
Lincolnshire's Police and Crime Commissioner has offered his "sincere and unreserved" apology to the county's Chief Constable who he illegally suspended last year.
The Police and Crime Panel told Mr Hardwick to apologise over the way he handled the suspension of the then temporary chief constable Neil Rhodes - and today he did. The row, which cost taxpayers £165,000, was over an employment dispute last year. Matt Price reports.
Advertisement
Lincolnshire Police have launched a murder inquiry following the discovery last week of the body of a man at a house in Gainsborough.
They have also named the victim as Latvian national Ivans Zdanovics, 24, who lived at the property in Etherington Street.
Prior to the discovery of the body the property had been on fire and following preliminary tests it is believed he died as a result of smoke inhalation.
A 70 year-old man has been arrested and bailed in connection with the death of a Gosberton woman.
Police and ambulance were called to an address in Hedgefield Hurn, Gosberton, at on Thursday 10 October, where 69 year-old Margaret Morton, was pronounced deceased at the scene.
Following a post mortem examination a murder enquiry was launched.
A 70 year-old man, who has not been named, was arrested and then subsequently bailed until 9 December whilst the investigation continues.
Three Lincolnshire police officers who rescued a man from a burning car have been nominated for a national Police Bravery Award. In October 2011 PCs David Brennan, David Burdon and Sarah Luker were called to an accident at KirtonHolme, near Boston.
The driver of one of the vehicles had failed to stop and raced off but shortly after had veered off the road and flipped onto its roof into a drainage ditch. The car was immediately engulfed by flames and witnesses reported that they believed the driver would not have survived.
Within four minutes, the three officers were at the scene. PC Luker smashed the front passenger window and crawled into the car and started pulling the driver to safety. PC Brennan used his fire extinguisher to try and put out the flames which were now lapping into the passenger area.
He then pulled the car door open and helped PC Luker pull the passenger through the thick black smoke to safety. PC Burdon remained alongside the other two officers and dragged the driver from the car onto the slope of the ditch.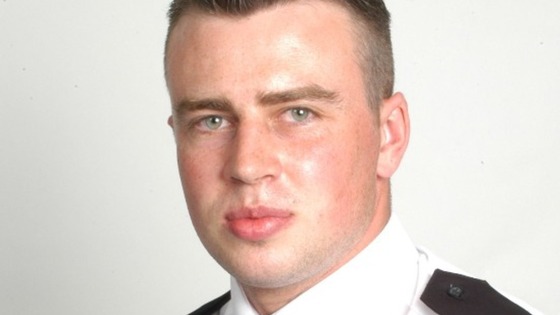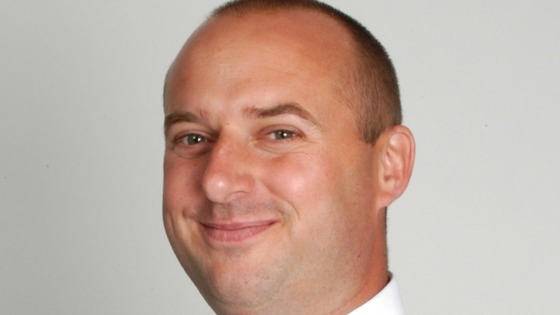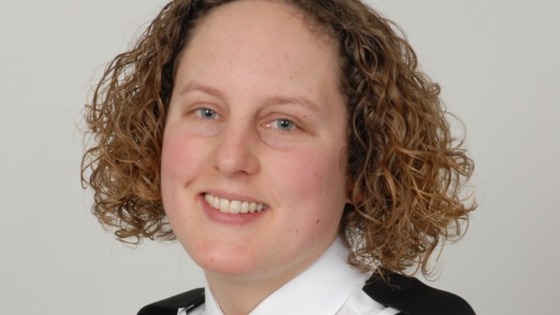 Lincolnshire Police are trialling the use of body cameras to help cut violent crime and aggression aimed at officers.
It's hoped the cameras, which will be used at large events, on emergency call outs and in the city centre at weekends, could also lead to more early guilty pleas from defendants, solving crimes more quickly.
A four month trial of 19 cameras will start next month. If they are a success they could be rolled out across the county next year. Here's Detective Inspector Mark Kirwan.
Advertisement
Lincs top cop suspension
Lincolnshire Police Federation is calling for a permanent chief constable to be appointed swiftly, to bring stability to the force.
It's after temporary chief constable Neil Rhodes was suspended by the Police and Crime Commissioner Alan Hardwick back in February over allegations of misconduct.
But yesterday, following a judicial review overturning that decision, an independent report has also now recommended the misconduct allegation be withdrawn. There are now four people currently in temporary positions at the top of the force.
Emergency services are currently dealing with a very serious crash that occurred around 2pm near the railway crossing on Fodderdyke Bank at New Leake.
The collision involves a single vehicle that went into a water-filled dyke.
The road is currently closed at the Station Road/Spilsby Road crossroads and at the Fen Bank/Low Road junction in Friskney.
Police are urging the elderly to be cautious of a man who has been approaching them asking for money.
The man was last reported to have asked an elderly man for petrol money in the Bourne area. He followed the man to his home and gave a watch in return for the cash.
The offender was dressed in a smart dark suite, has tanned skin and a thin face with short dark hair and in his late 30's or early 40's.
The police urge people to come forward with any sightings of the man.
Lincs top cop suspension
Lincolnshire's Police Federation says it hopes the process of selecting a permanent Chief Constable is carried out soon, a day after an independent report cleared Neil Rhodes of any wrongdoing.
Mister Rhodes was suspended by the Police and Crime Commissioner Alan Hardwick back in February over allegations of misconduct. But following a judicial review overturning that decision, an independent report has also now recommended the misconduct allegation be withdrawn.
The Police Federation says it's now time to get stability back at the top of the force - where four people are currently in temporary positions.
Load more updates
Back to top