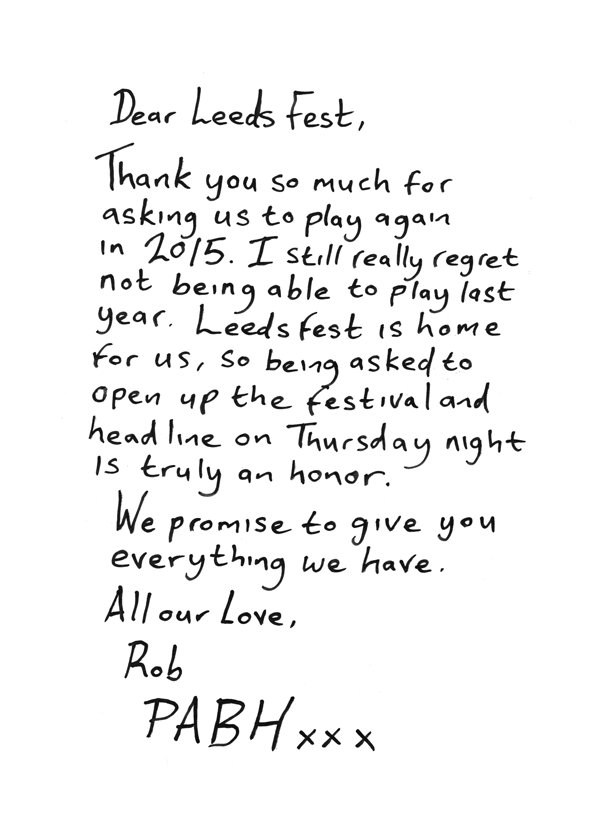 One week on from the terror attack in Tunisia, the nation today remembered those who lost their lives in the atrocity. Thirty British tourists were among the 38 holidaymakers who were gunned down on a beach in the resort of Sousse.
At 12 noon towns and cities fell silent, as thousands of people paid their respects. Six of the victims were from our region and today their relatives, their friends and their colleagues joined the silent tribute.
It came on the day the bodies of two more victims from or region were flown back to Britain.
Chris Kiddey reports:
Advertisement
With fewer than eight weeks until the August bank holiday, the site for Leeds Festival is getting ready for a remarkable transformation.
Read the full story ›
The man behind Leeds Festival says he has booked the "ultimate rock band" with this year's headliners Metallica.
The metal giants close the weekend following headline performances from The Libertines on Friday and Mumford and Sons on Saturday.
Melvin Benn said Metallica were consistent performers still at the top of their game:
Colleagues from Nottinghamshire County Council came together to remember retired social worker John Stollery from Newark.
We asked how you have been cooling off .... and here's a selection of your pictures. It's obviously a dog's life for some.
Advertisement
Neighbours of Christopher and Sharon Bell paid their respects to the couple by holding a minute's silence outside their home in Seacroft.
'It could have been us' was a phrase I heard repeated many times today as British holidaymakers gathered in Sousse to remember the victims.
Read the full story ›
People fell silent across Yorkshire and Lincolnshire at noon, to remember those who died in last week's atrocity. The widower of victim Claire Windass was among about 150 people who paid their respects to her at St Barnabas Church in Barnetby near Scunthorpe. Here is the Rev Alan Wright.
The minute's silence at Leeds rail station was all the more poignant as victim Christopher Bell worked there in the ticket office - described by Northern Rail as a 'much loved and highly valued colleague who will be greatly missed'.
Mr Bell was killed along with his wife Sharon, a care worker, in the shooting last Friday.
Load more updates