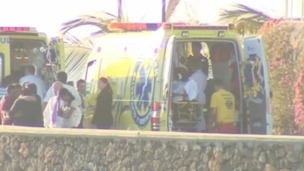 Two British doctors, one who worked in Lincolnshire, have drowned off the coast of Tenerife after reportedly getting into difficulty.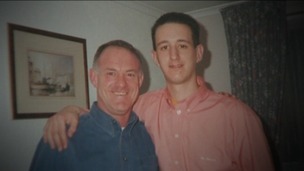 A Lincolnshire father whose son died from a drugs overdose - after using heroin since age eleven - is setting up a parents support group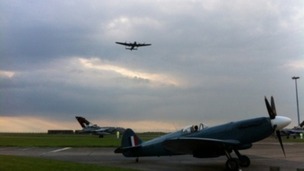 A parade has marked the latest disbandment of the famous Dambusters squadron.
Live updates
East Midlands Ambulance service has brought in seven more cars for it's community responders to use across the region.
Volunteers now have 12 vehicles to respond to 999 calls in their communities.
Tributes to Lincoln teen killed in Good Friday crash
The parents of a teenager from Lincoln who died in a crash near Alford on Good Friday have paid tribute to their son.
Matthew Ellis was described as thoughtful and loyal by his devastated parents, who went on to thank the emergency services and hospital staff for trying to save their son's life.
The tribute came as police appealed for witnesses to come forward to a separate fatal crash in the county over the weekend, as Adam Fowler reports:
Advertisement
Police have named the motorcyclist killed on the A46 in Lincolnshire yesterday as Phillip Bolton. He was 53 and from Wigston in Leicester. A post mortem examination will be carried out to establish how he died.
A 54-year-old motorcyclist travelling as part of the same group was taken to Queens Medical Centre in Nottingham with suspected injuries to his back, he has since been discharged from hospital.
The 36-year-old man who was also hurt was taken to Lincoln County Hospital with a serious leg injury. He remains in hospital but his condition is not thought to be life-threatening.
Tributes to Lincoln teen killed in Good Friday crash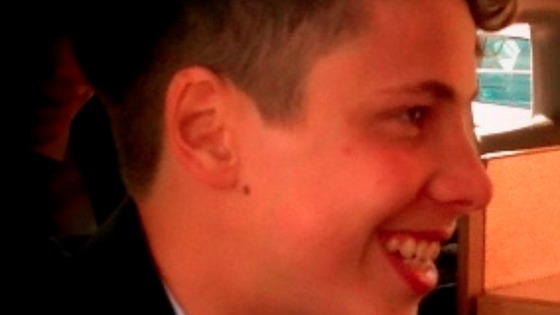 The parents of a teenager from Lincoln killed after a crash near Alford on Good Friday have paid tribute to their son.
16-year-old Matthew Ellis died on Saturday evening.
"We would like to thank everybody for the overwhelming support shown for Matt. We would also like to take this time to thank all the emergency services for their outstanding care; a special thank you to Hull Royal Infirmary for giving him the best possible chance.
Our sympathy also extends to all families involved in the accident.
From such a young age, Matty had shown incredible levels of kindness, love & care to every person that he touched. He had just started a new chapter into adulthood by achieving an apprenticeship with Soper BMW; already showing his high levels of independence by settling into his new role so quickly.
Matthew's friends had described him as 'one of the most generous guys that they knew' and this generosity extended by him becoming an organ donor.
Matt will be remembered for his sociable, thoughtful & loyal character. His light will continue to shine & forever he will be in our hearts".
Tributes to Lincoln teen killed in Good Friday crash
The names of two people killed in a crash in Lincolnshire on Good Friday have been named.
70-year-old Jean Thomas from Mablethorpe died at the scene in Saleby, near Alford. 16-year-old Matthew Ellis from Lincoln died on Saturday evening.
Three people have been killed on Lincolnshire's roads over the Easter weekend.
An accident happened yesterday on the A46 near the Thorpe on the Hill fly-over when it seems three motorcyclists, who were in a group of nine, tried to overtake a tractor which had been travelling in the nearside lane.
One of the men, a 53-year-old from Leicester, was pronounced dead at the scene.
The two others, a 54-year-old man and a 36-year-old man - both from Leicester, were airlifted to hospital.
The man's death follows a double fatal accident in Alford on Good Friday.
The main A46 was closed for most of the day.
Advertisement
Tributes to Lincoln teen killed in Good Friday crash
Central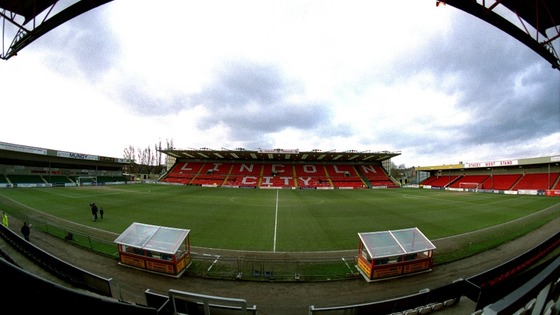 A teenager who died after a three vehicle crash in Lincolnshire over Easter Weekend will be remembered at the Lincoln City game this Saturday.
A minute's applause will take place in the 16th minute to the 16-year-old who has not been officially named.
The A46 is closed in both directions at Swinderby in Lincolnshire due to a serious accident. It happened between Halfway House Lane (Swinderby Roundabout) and Haddington Lane. Eye witnesses report seeing the air ambulance in attendance. The road is not expected to reopen until late this afternoon.
Lincolnshire man killed in Malaysia
Harry Woolhouse, from Market Deeping, had recently moved to Singapore, where he worked for engineering company Atkins, before he was killed in a bus crash.
The bus, carrying 38 passengers in Malaysia veered into a ravine.
The company have paid tribute to the 32-year-old.
"We are deeply upset to hear about the sad death of Harry Woolhouse in an accident in Malaysia today. Harry worked in our oil and gas division in Singapore and was a long standing member of the Atkins family.

"He joined us as a graduate chemical engineer and had worked for us in the UK and more recently in Singapore. He was a highly popular colleague who was an extremely capable young engineer who had a very promising career ahead of him. He will be very much missed by us all. We offer our heart-felt condolences to his family and friends at this very sad time."
– Dr Martin Grant, CEO of Atkins' Energy division
The body of a 25-year-old man has been found at a house in Lincoln. Officers were called to Hermit Street at around 11pm last night Sunday April 20, 2014 where they found the man who it is believed lived at the address.
An investigation is underway and tests will be carried out to find out how he died. Two men have been arrested.
Load more updates
Back to top