The brother of a missing man from Lincolnshire has pleaded with him to get in touch.
51-year-old Robert Taylor was last seen setting off from his home in Sleaford at the beginning of February. Although he has disappeared before, concerns are growing, as Mr Taylor doesn't have his medication or his wallet with him.
Today, Joseph Taylor made a direct appeal to his brother:
Whatever's happened in the past Robert, I would like to think that we were very close and we could confide in each other. So please ring me, confide in me and let's get that bound, friendship, brotherliness back together again.
– Joseph Taylor
A former social worker from Lincolnshire is starting a four year prison sentence for his part in what was described as "a regime of terror" in a children's home.
Kenneth Owen, from Boston, was convicted of physically and psychologically abusing youngsters at the Wisteria Lodge home in Coventry in the 1980's. The home has since been demolished.
Advertisement
Police in Grimsby say they are growing increasingly concerned about a missing teenage boy.
17-year-old Harry Rowbotham has not been home since 9th February, and was since seen in the Top Town and Freshney Place areas of Grimsby.
He is described as white, around 5ft 6ins tall with a medium build and he has light brown short hair. He was last seen wearing a beige coloured hooded jacket, a fairisle style jumper, denim jeans and grey and orange Adidas trainers.
Two halves of a town which was divided when its historic bridge collapsed in Christmas floods have been reunited by a new footbridge.
Read the full story ›
Advertisement
The supermarket that was ram-raided by a digger in an attempted cash machine theft say the thieves did not steal anything.
Detectives say the Co-Op store on Jerusalem Road was targeted around 2:30am on Friday morning.
In the early hours of Friday morning there was an attempted burglary at our Skellingthorpe Food Store. The perpetrators were unsuccessful in making off with any goods or cash from the store and no one was hurt. The food store, pharmacy and post office are closed while we help police with their investigations. We hope to be open later today.
– Lincolnshire Co-op
An investigation is underway after a pedestrian was killed in a collision with a car in Lincolnshire.
Emergency services were called to Priory Road, Fishtoft at 6pm on Thursday evening following the collision between a Renault Clio and a pedestrian.
The pedestrian, a 51 year-old local man, died in hospital shortly afterwards.
The road reopened at 11.30pm.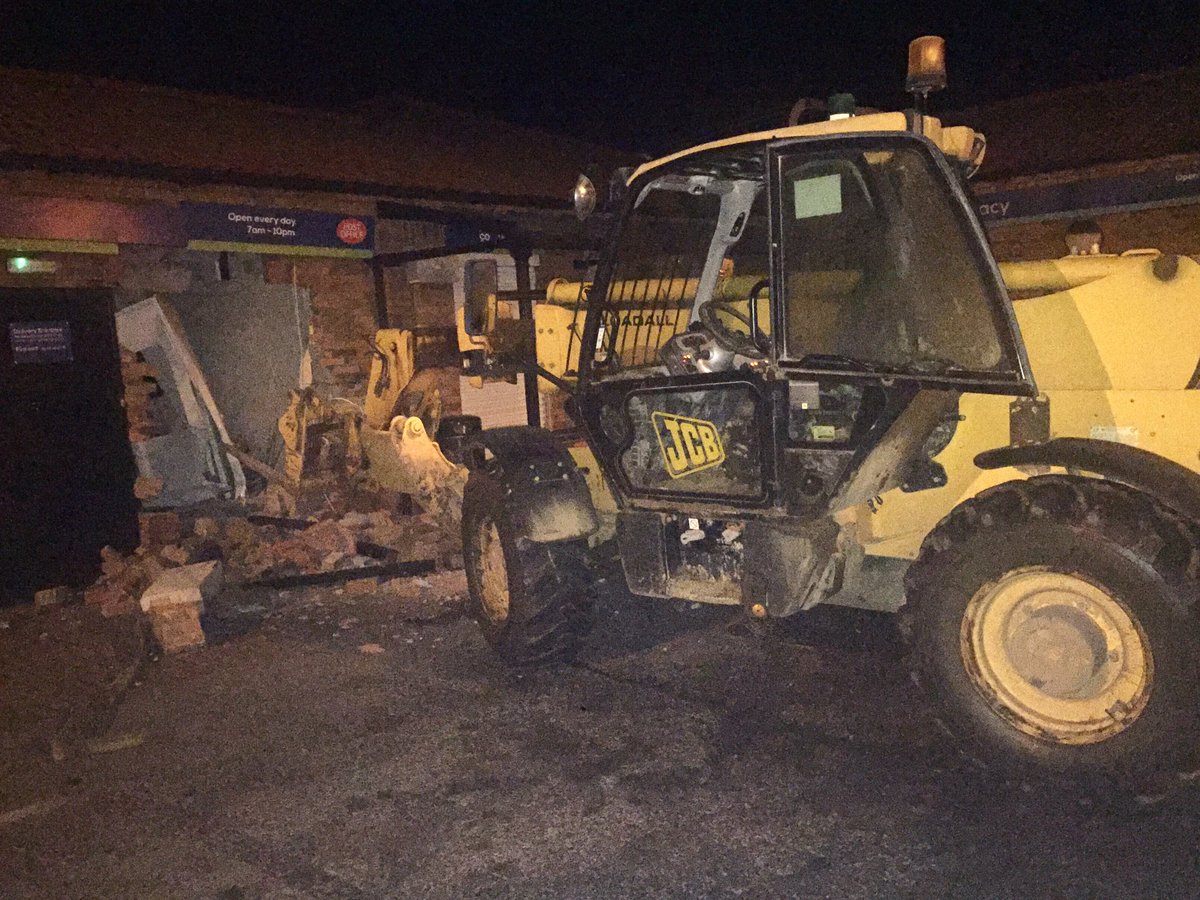 Police in Lincoln are hunting for suspects who used a JCB digger to steal a cash machine.
Detectives say the Co-Op store on Jerusalem Road was targeted around 2:30am on Friday morning.
A river crossing to temporarily replace the collapsed bridge over the River Wharf in Tadcaster will open today.
The original road bridge was badly damaged in the aftermath of the Boxing Day flooding, cutting the North Yorkshire town in two.
The new footbridge has cost £300,000.
Load more updates