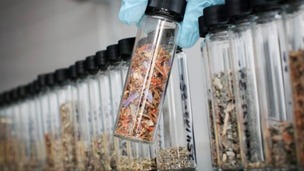 There has been a dramatic increase in the number of young people taking legal highs in Lincolnshire.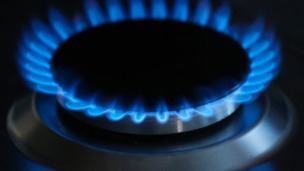 Thousands of privately rented homes in Yorkshire could have unsafe gas work.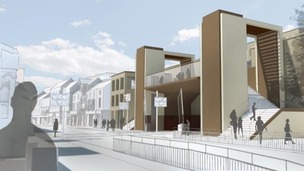 Plans have been submitted for a bridge to allow pedestrians and cyclists free-flowing access along High Street in Lincoln 24-hours-a-day.
Live updates
Lincoln drug driver crackdown
As police across the country concentrate their efforts on catching drink drivers over the festive feason, one of our region's forces is also targeting those who use drugs and get behind the wheel.
This morning, during rush hour, Lincolnshire Police pulled over more than a hundred drivers - Calendar's Adam Fowler joined them.
30 libraries to close
Council chiefs in Lincolnshire have approved plans for up to 40 smaller libraries across the county to be run by their local communities - in a move designed to save £2 million pounds a year.
The decision comes after a series of protests against controversial plans by the County Council to close some libraries.
Four petitions with more than 20,000 signatures were handed in to the council opposing the closures.
The council will continue to run 15 larger libraries in central locations across the county.
Advertisement
Lincoln drug driver crackdown
The Christmas crackdown on drink and drug drivers has begun in Lincoln.
On Tuesday morning, Lincolnshire Police pulled over 100 drivers in an hour, trying to find those who were still over the limit from the night before.
Two people have died on Lincolnshire's roads so far in 2013, and another 69 have been injured. Drink driving convictions carry a minimum 12 month driving ban and a fine of up to £5,000.
Chief Inspector Stewart Brinn says the peak time is early morning.
30 libraries to close
Councillors in Lincolnshire have approved plans to close 30 of the county's libraries.
They need to save around £2 million, and axe dozens of jobs.
30 libraries to close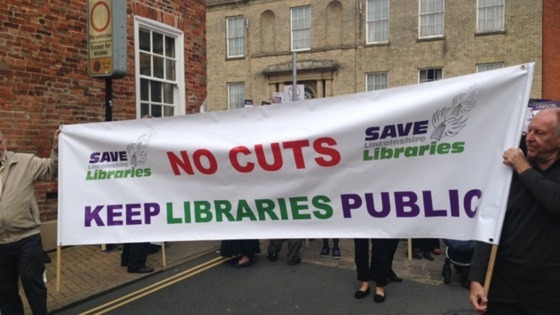 At a council meeting last month Lincolnshire Council voted to close 30 of its libraries with the loss of dozens of jobs.
They said they needed to find £2million pounds worth of savings.
Lincoln drug driver crackdown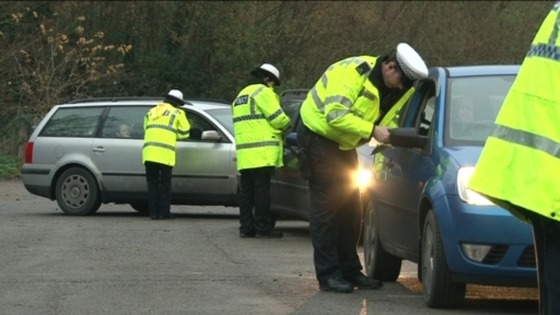 Lincolnshire Police were out in force during rush hour this morning, stopping drivers on Skellingthorpe Road in Lincoln. In little over an hour they stopped more than a hundred drivers.
The campaign will run through December and into January.
Chief Inspector Stewart Brinn told ITV Calendar, "When you've got people that have been up late, drinking a lot, they're fatigued, they're far more likely to be in an accident and far more likely to be hurt.
We are enforcing it, we have got officers out as you can see early in the morning and we will be checking drivers to see if anyone is over the limit."
Advertisement
30 libraries to close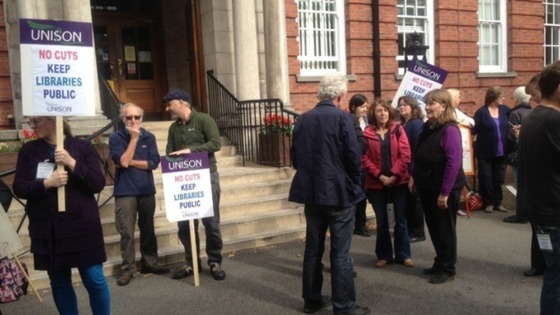 A final decision over the future of libraries in Lincolnshire is expected to be announced later. 30 libraries are earmarked for closure as the county council tries to save money.
A report out today by the RAC shows a record number of people are commuting to work by vehicle.
In our region two thirds of employees use a car or van to get into the workplace and the average journey is around ten miles. The RAC Foundation report used the numbers from the last census in 2011 and the National Travel Survey.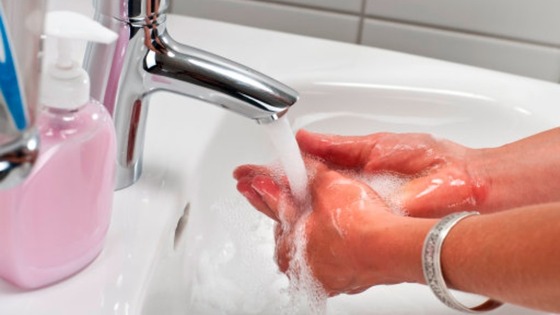 Water bills for the average household in Lincolnshire are to go up by £28 over the next six years - well below the rate of inflation, Anglian Water has said today.
The firm which supplies customers in Lincolnshire says the average bill will go up from £440 next year to £468 by 2019. Yorkshire Water says it will increase its bills in line with inflation next year.
Motorists are being warned to avoid the A46 due to an accident. The road is closed and there are reports of queuing traffic. The accident happened at B1190 Lincoln Road at Doddington Roundabout. Diversions are in place.
Load more updates
Back to top