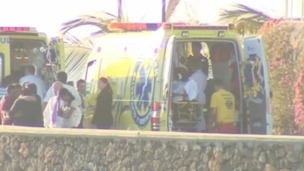 Two British doctors, one who worked in Lincolnshire, have drowned off the coast of Tenerife after reportedly getting into difficulty.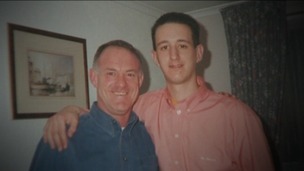 A Lincolnshire father whose son died from a drugs overdose - after using heroin since age eleven - is setting up a parents support group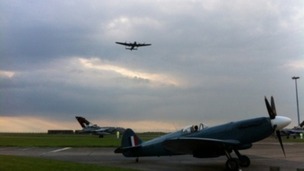 A parade has marked the latest disbandment of the famous Dambusters squadron.
Live updates
Woman dies in multiple casualty Lincolnshire crash
A 70-year-old woman injured, along with seven others, in a serious car crash in Lincolnshire has died in hospital. The accident happened on the A1104 at Snape Hill at Saleby near Alford yesterday (Good Friday) involving two cars and a van.
Four air ambulances and four land ambulances took the casualties to four different hospitals. The woman, who died was from Mablethorpe, and was a front seat passenger in a Ford C-Max car being driven by a 72-year-old man, who is seriously ill at Queen's Medical Centre in Nottingham.
Two other passengers in the car including an 11-year-old boy are also in hospital seriously injured. Four people travelling in a Corsa are also seriously injured in hospital. The driver of the van a 50-year-old man from Boston was not injured. Police are appealing for witnesses.
Woman dies in multiple casualty Lincolnshire crash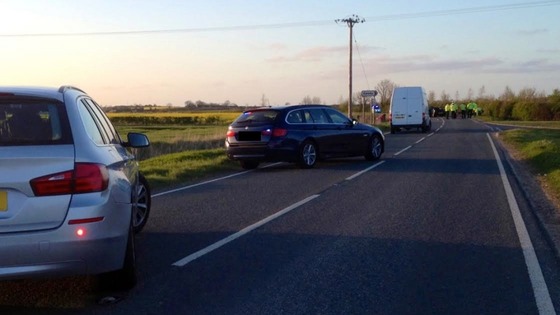 Eight people have been injured at the crash near Alford in Lincolnshire, which happened at around 4.30pm on Good Friday.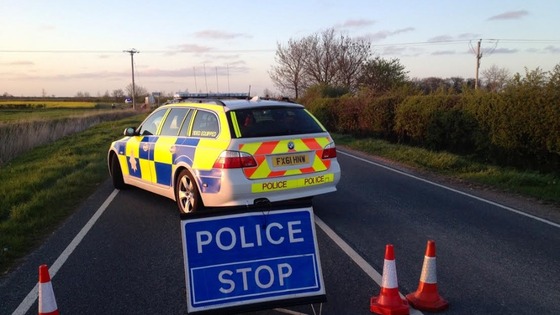 Advertisement
Woman dies in multiple casualty Lincolnshire crash
Three people have been airlifted to hospital with potentially serious injuries after a crash near Alford in Lincolnshire, in which a total of eight people were hurt. Four air ambulances and four land ambulances have taken the casualties to four different hospitals.
The accident, which is thought to have involved two vehicles, happened at 4.30pm on Good Friday on the A1104 at Snape Hill at Saleby, near Alford. The East Midlands Ambulance Service says air ambulances took two patients to hospital in Hull and one to the Queen's Medical Centre in Nottingham.
Four patients have been taken to hospital by East Midlands Ambulance Service crews; two to Boston's Pilgrim Hospital, one to hospital in Hull, and one to Grimsby. Air ambulances from as far away as Yorkshire and Warwickshire were despatched as well the helicopters from Lincolnshire and Derbyshire.
Businesses in a Lincolnshire village say they're fighting for survival because the High Street's closed for months while new sewer pipes are installed.
The work in Ruskington was supposed to be finished this month but Anglian Water says it will now last until June. The new pipes are needed to prevent flooding but local firms say the disruption is driving away customers. Adam Fowler reports.
The funeral of a family doctor from Lincoln who drowned on holiday in Tenerife has taken place today.
Doctor Barathi Ravikumar, who was a partner at South Park and The Heath Surgeries, in Bracebridge Heath, died after getting into difficulties at the Playa Paraiso resort as she went to rescue children who'd been swept into the sea.
Her relative Uma Ramalingam, a consultant obstetrician, also drowned.
Ashleigh Cooper, aged 22 years of Kelstern, Louth was sentenced at Lincoln Crown Court to four years imprisonment for six charges relating to Inciting a Child under 13 to Engage in Sexual Activity and Pornography.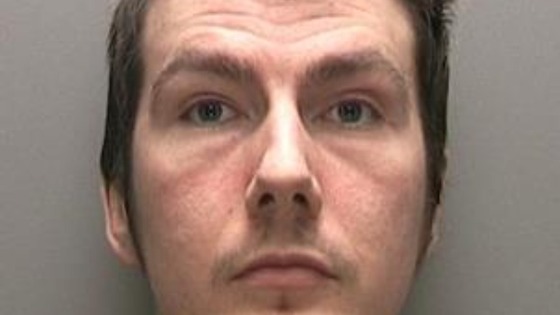 Following pleading guilty to the charges, he received a four year sentence for five of the charges, and a two and a half year sentence for the sixth charge, to be run concurrently.
In an unrelated investigation by South Wales Police, a laptop belonging to a 12 year old girl was seized. The laptop was found to contain communication which was traced to Ashleigh Cooper.
He was arrested in November 2012 on suspicion of Possession of Indecent Images of Children. Following police investigations, particularly into his chat logs, he was further arrested in April 2013 for Inciting a Child Under 13 to Engage in Sexual Activity.
During the police investigations into his activity, Cooper claimed that it was 'his other personality' who was responsible for his offences.
However, Judge Heath commented that Cooper had tried to blame his other personality, but this was just something he raised because of the nature of his charges. He was in no doubt that it was him, Ashleigh Cooper, who was responsible for the offences
Advertisement
A 23 year-old man from Lincoln has suffered serious head injuries in a car crash near Boston.
Emergency services were called to Punchbowl Lane, Boston, on April 15, after a grey Renault Clio left the road and entered a ditch.
The driver of the vehicle, a 23 year-old man from Lincoln, was taken to Queens Medical Centre in Nottingham, suffering from severe head and abdominal injuries.
He is currently in a critical but stable condition.
The front seat passenger was a 20 year-old man from Coningsby, who was taken to Boston's Pilgrim Hospital with less serious injuries.
Boy critically injured after coach fall
The family of a boy who fell from the back of a moving coach have thanked well wishers for their support.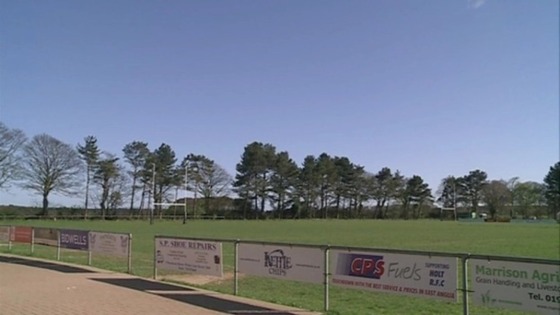 Sebastian Goold was part of a team travelling back to Stamford from a rugby tournament in Holt, north Norfolk, when he fell from an exit floor on the coach, sustaining serious injuries.
His parents, Nick and Tracey Goold, said: "We would like to pass on our gratitude and thanks to friends and associates at Stamford Rugby Club, and to the wider rugby family, for their well wishes and prayers at what is a deeply distressing time.
"We have received further messages of support from lots of other people, wishing Sebastian well, and these too have been gratefully received.
"However our focus, at this time, remains on keeping a vigil at Sebastian's bedside and we ask that we are left alone to deal with this as a family.
The police investigation continues with an examination of the coach due to commence today.
Residents of a Lincolnshire town are one step closer to securing a new pedestrian crossing on a particularly dangerous stretch of the A15.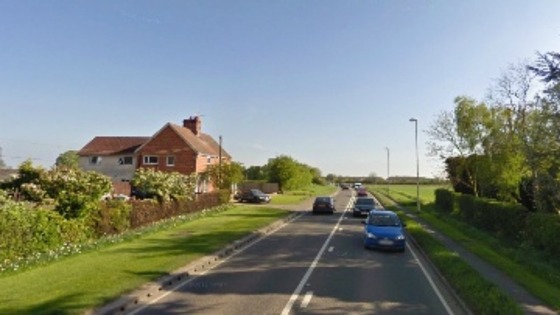 After an accident near Thurlby in January that involved two young school children the speed limit has been reduced from 60mph to 40mph.
But people down the road in Northorpe want to go one step further and get a pedestrian crossing.
The criteria for introducing a pedestrian crossing are set by the Department for Transport. Over the last few weeks the number of vehicles passing the site in both directions was counted, as well as the number of pedestrians who crossed the road.
Counts of numbers of vehicles and pedestrians are normally taken within the period 0600 to 2200 to cover a typical working day. This information is then analysed to determine whether a crossing is appropriate.
Lincolnshire County Council, which commissioned the survey, will now create a detailed design for the new scheme and progress with the necessary legal processes, which includes holding a public consultation.
A similar study looking at whether a crossing is required in the adjoining village of Thurlby is still being analysed.
Boy critically injured after coach fall
Members of Stamford Rugby Club have said they are devastated after a 9-year-old boy fell from a coach which was returning from a tournament.
The club was travelling back from Holt in north Norfolk when Sebastian Goold fell out of a door near the back of the double decker - while other passengers queued for the toilet.
Load more updates
Back to top