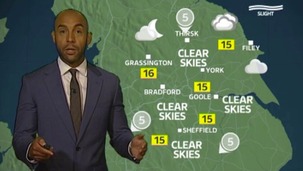 Calendar weather update with Alex Beresford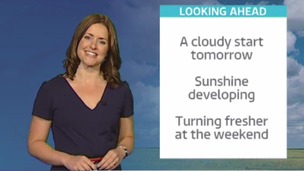 Calendar weather update with Amanda Houston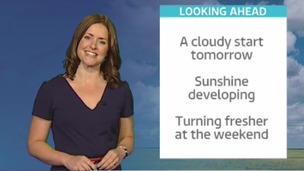 Calendar weather update with Amanda Houston
Live updates
School's out - delays expected for 'great getaway'
Motorists are being warned to expect delays on the roads as the "great getaway" sees thousands of families travel to holiday spots around the country.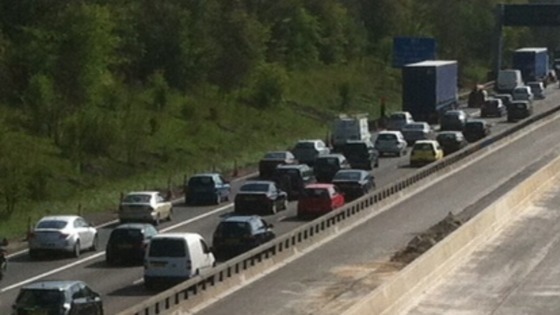 The Yorkshire Dales is among the most popular areas for holiday makers as well as the South West, South coast, Wales, Scotland and The Lake District.
According to new research just under half of motorists take their car on holiday, with many travelling to France or Germany.
The study also found that about half will check their tyre tread before setting off while almost one in ten make no checks at all.
British drivers will travel an average of 1,082 miles, those from Yorkshire and the Humber cover slightly less at 1,006 miles on average.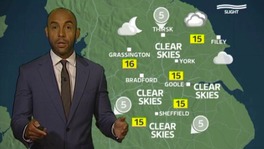 Advertisement
Staff strike to cause rail service disruption
East Midlands Trains say they are 'disappointed' that workers' union Unite has chosen to strike next week.
They say they have put on extra staff to cope with any disruption:
We have put forward a very reasonable and fair offer, which represents a 2.75% pay increase to our engineering staff. We are therefore disappointed that Unite has chosen to take this action, clearly attempting to cause disruption for our customers.

During the industrial action, we will be working hard to deliver the best service we can and will have extra staff on hand at a number of stations to assist passengers with their journeys.
– East Midlands Trains
Staff strike to cause rail service disruption
Several services run by East Midlands Trains will be affected by afour day strike by staff at depots including Leeds.
The company have listed some of the changed services affecting the Calendar region:
The following trains will not run;
0634 Leeds - London St Pancras.
1815 London St Pancras - Leeds.
The following trains will be altered;
0525 Leeds - London St Pancras will start from Sheffield.
1932 London St Pancras - Leeds will terminate at Sheffield.
1955 London St Pancras - Leeds will terminate at Sheffield.
Several services will be replaced by busses:
Nottingham - Mansfield / Worksop.
Doncaster - Lincoln.
Nottingham - Newark
Derby - Matlock
Leicester - Lincoln
Click here for more details.
Staff strike to cause rail service disruption
East Midlands Trains staff are to strike for four days in a dispute over pay.
Engineering and maintenance staff in Leeds, as well as Derby and Nottingham, will strike from 6am on Sunday 27 July to 5.59am on Thursday 31 July.
Workers' union Unite asked for an improvement on what they describe as a 'paltry' 2.75 percent pay rise for the year April 2014 to April 2015. That offer has now been withdrawn by East Midlands Train bosses, according to the union.
The strike coincides with the "big get away" weekend as schools across the country stop for summer and many families rely on public transport to go on holiday.
Our members have worked hard for this company adapting to the many changes asked of them. However, they were very disappointed with the current paltry pay offer, now withdrawn, at a time when household bills are going through the roof. The management has not applied equal treatment to this group of workers as other groups of employees have received greater improvements to their terms and conditions. The timing of this dispute was set by the employer's failure to recognise Unite members' legitimate grievances.
– Mick Millichamp, Unite regional officer
School's out - delays expected for 'great getaway'
Today is the first Friday of the school holidays - which traditionally causes lengthy traffic jams. Drivers in our region could see their journeys lengthened by up to an extra 50 per cent today - particularly before 10am and after 6pm, as families venture off on holiday.
Here is a list of the roads in our region which are most likely to have delays:
A170 between A1 and Scarborough - 25 minutes
A64 between York and Scarborough - 15 minutes
A166 between York and Bridlington - 15 minutes
M18/M180 between Sheffield and Grimsby - 20 minutes
A14 between Midlands and East Coast - 40 minutes
A158 between Lincoln and Skegness - 20 minutes
Advertisement
Load more updates
Back to top