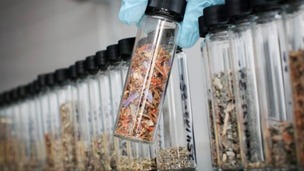 There has been a dramatic increase in the number of young people taking legal highs in Lincolnshire.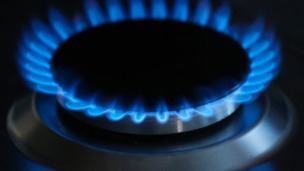 Thousands of privately rented homes in Yorkshire could have unsafe gas work.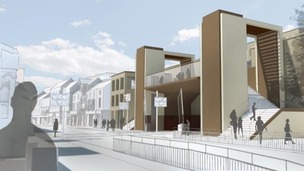 Plans have been submitted for a bridge to allow pedestrians and cyclists free-flowing access along High Street in Lincoln 24-hours-a-day.
Live updates
A Carol service is taking place today in North Lincolnshire with a difference.
The UK's only official Heavy Metal Carol Service will be held at Grimsby Minster this evening.
Organisers have billed it as a feast of music and words that will include appearances from musicians and performers both local and from further afield.
Red-tape holds up flood defence scheme say campaginers
Homes currently at risk of flooding in Wyberton are to the east of Wyberton Low Road and North of Slippery Gowt Lane, which includes the Riverside Industrial Estate.
Anyone living in this area is advised to either move upstairs or if you are unable to do so or have no place of safety to go to, the emergency services will visit your property to assist. Call 01522 782189 if you need assistance.
Buses are also in operation to assist moving people from the area. The buses are travelling along the B1397, along Tytton Lane East, Wyberton Low Road and left back to the Spirit of Endeavour Pub.
Advertisement
Red-tape holds up flood defence scheme say campaginers
Flood defences has been breached near Wyberton posing a potential flood risk tonight.
All properties in this area should prepare for evacuation.
Emergency services are visiting homes that need to be evacuated.
Everyone else is asked to move to a safe place or out of the Wyberton area for the night.
If you are unable to do so or have no place of safety to go to, the emergency services will visit your property to assist.
There are no other issues in the Boston area and so no one outside Wyberton needs to evacuate.
Over the next few hours there will be an on-going operation by the emergency services to attempt to repair the breach. There will be significant activity in the area. Members of the public are asked to stay away from the area for their own safety and to avoid obstructing the emergency services.
New proposals could mean Lincolnshire is served by one A&E unit and a network of A&E locals.
After the Keogh report said that patient safety was being compromised in the county the proposals represent an attempt to save money while ensuring patients receive the best possible care.
As well as setting up a single main A&E department to cover the whole county, the plans propose consolidating midwifery and obstetric clinics currently at Lincoln County and Boston Pilgrim on to a single site.
They would also include the construction of a "purpose built paediatric unit" in a central location such as Sleaford and children's services elsewhere in the county moving to a single facility.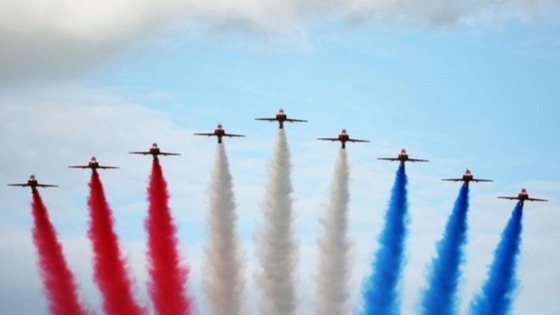 The Red Arrows return to RAF Scampton today after a tour of the Middle East.
The 9 display pilots in were supported by more than 100 technical staff ranging from safety experts to engineers.
The tour included seven dates in Dubai, with five at the Dubai Air Show, and three at the Al Ain Air Show in the United Arab Emirates
Region battered by wind
Grace Melody Gardner reports on the damage caused by stormy conditions across the region.
Advertisement
Lincoln drug driver crackdown
As police across the country concentrate their efforts on catching drink drivers over the festive feason, one of our region's forces is also targeting those who use drugs and get behind the wheel.
This morning, during rush hour, Lincolnshire Police pulled over more than a hundred drivers - Calendar's Adam Fowler joined them.
30 libraries to close
Council chiefs in Lincolnshire have approved plans for up to 40 smaller libraries across the county to be run by their local communities - in a move designed to save £2 million pounds a year.
The decision comes after a series of protests against controversial plans by the County Council to close some libraries.
Four petitions with more than 20,000 signatures were handed in to the council opposing the closures.
The council will continue to run 15 larger libraries in central locations across the county.
Lincoln drug driver crackdown
The Christmas crackdown on drink and drug drivers has begun in Lincoln.
On Tuesday morning, Lincolnshire Police pulled over 100 drivers in an hour, trying to find those who were still over the limit from the night before.
Two people have died on Lincolnshire's roads so far in 2013, and another 69 have been injured. Drink driving convictions carry a minimum 12 month driving ban and a fine of up to £5,000.
Chief Inspector Stewart Brinn says the peak time is early morning.
30 libraries to close
Councillors in Lincolnshire have approved plans to close 30 of the county's libraries.
They need to save around £2 million, and axe dozens of jobs.
Load more updates
Back to top