Hull's Olympic champion Luke Campbell put youngsters through their paces at an event to inspire volunteers today.
Youth Workers from the city, working with St. Pauls Boxing Club, were at Woodford Leisure Centre to promote sport in the city.
The event is part of the Join In Summer 2013, the official volunteering legacy project from the Games.
Running over the anniversary period of the Games, the scheme will see over 10,000 local events put on across the UK, aiming to attract half a million people and 100,000 new volunteers.
Pauline Beach, from Hull City Council, said: "Since the Olympics we have seen an increase in volunteering, of people of all ages and all walks of life. This event provides another chance for people to find out more about the benefits of volunteering and what opportunities there are in Hull."
Luke Campbell, Hull's olympic boxing champion will be inspiring young people to get involved in grassroots sports in Hull today.
The gold medallist will met children in the city and share tips on achieving sporting success.
Organisers of the event especially want children to volunteer in sports, to find the GB olympic champions of the future.
"Volunteers are vital in sport, and I encourage people to get involved and go that extra mile. You don't have to be a sports star to shine, join in and find out how to make a difference." - Councillor Geraghty, Hull City Council.
Advertisement
Olympic gold medallist Luke Campbell will be inspiring young people in his home city later, in the hope of getting more children involved in volunteering for grassroots sports.
The children will have a chance to join a "take a pad" session with Luke, where they will meet him face-to-face and learn some expert tips on how to become an sporting star of the future.
Promoter Eddie Hearn believes Olympic hero Luke Campbell has all the hallmarks to become the complete package as he prepares to make his professional debut.
Almost 12 months on from taking bantamweight gold in London, Campbell returns to the ring at Hull Kingston Rovers' MS3 Craven park ground for his clash against Andy Harris, which will be his first in the full-time ranks.
"We are talking about the most successful amateur boxer ever.
There is a lot of weight on his shoulders but he's such a talented fighter and as a commercial entity and commercial brand he is exactly what we are looking for in boxing.
Eddie Hearn, boxing promoter, interviewed by Press Association Sport
It promises to be a huge night of boxing in Hull tomorrow as the city's favourite son returns to action. Olympic champion Luke Campbell hasn't stepped into the ring since he won gold last summer, but tomorrow he'll make his professional debut when he takes on little known opponent Andy Harris.
And after a year in which he's danced on ice and been given an MBE from the Queen, Luke says he's glad to be back doing what he does best.
Advertisement
I'm all ready for today. The weigh in. 1pm queens gardens. See you all there. Also live on skysports news. http://t.co/sAKD5QgxVQ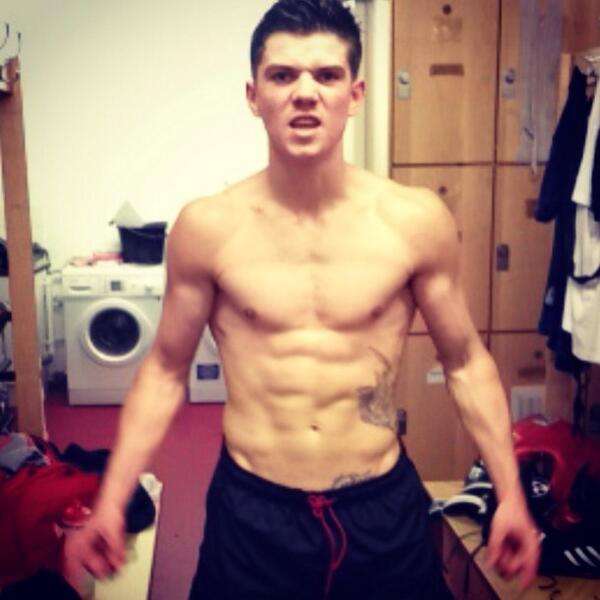 Olympic champion Luke Campbell is attending his pre-fight weigh-in today. Campbell, who makes his professional fighting debut in Hull this weekend, faces boxer Andy Harris at Craven Park on Saturday night.
A boxing ring is being constructed at Craven Park in Hull ahead of Luke Campbell's first professional bout in his gome city at the weekend.
The Olympic champion is expected to step out in front of 7,000 fans for his first pro debut against Andy Harris.
His fans are expecting him to put on a show - and win.
He will be talking about the pressures he faces at a press conference later today.
Load more updates