SEVERE M62 West Yorkshire - One lane blocked on M62 westbound between J32a A1(M) and J32, A639 (Pontefract), because of an accident involvin
SEVERE M62 West Yorkshire - M62 lane blocked on entry slip road eastbound at J26, M606 (Chain Bar), because of a broken down vehicle.
Advertisement
#M62 #WestYorkshire police have re-opened lanes 1 and 2 J25-J24. Lanes 3 and 4 remain closed for the ongoing police incident. Delays in area
#M62 at #HartsheadMoor Services btwn J25 and J26 closed both directions for a serious accident. Air Ambo at scene.
M62 Update - Westbound carriageway has been re-opened. Eastbound will remain closed for the foreseeable future.
SEVERE M62 West Yorkshire - M62 exit slip road closed eastbound at J33, A162 (Ferrybridge Services), because of a vehicle fire.
Advertisement
A drink driver caused this carnage at 1am this morning, J28, M62. His 1st day in his new job in his new company car. http://t.co/78U0qBm2wf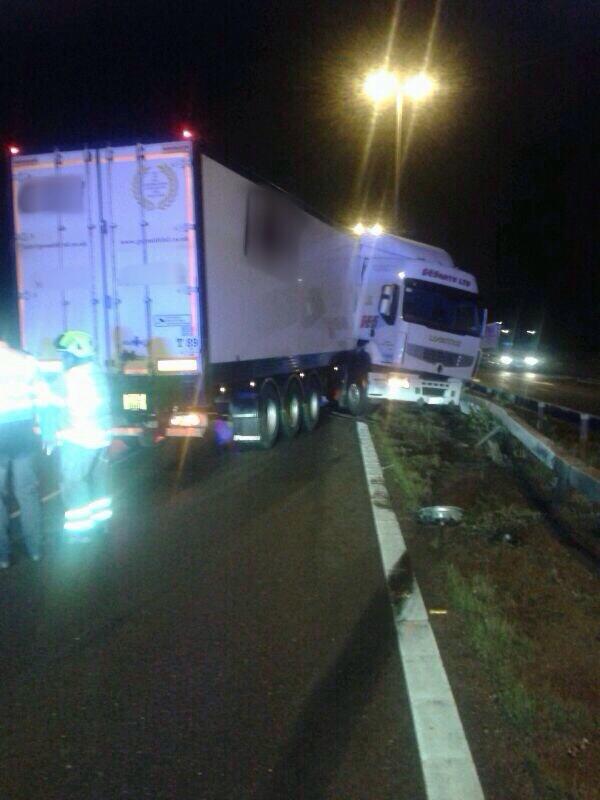 #M62 #WestYorkshire One lane closed on the M62 eastbound, J29 - J30, due to an accident. Still three lanes open, but expect delays.
Load more updates