Another lane has re-opened on the M62 after an accident earlier this evening.
The congestion has affected Hull FC fans travelling to tonight's Super League game in Wigan.
We've re-opened a further lane past the scene of the earlier accident on the #M62 w/bound, J38 - J37. Clean-up crews are still hard at work.
#M62 eastbound btwn J29-J30. 3 lanes closed due to an accident. Slow traffic passing on hard shoulder. Expect delays. http://t.co/xSvjbYlb57
Advertisement
Two lanes are closed and there is queueing traffic due to multi-vehicle accident on M62 Westbound between J26 M606 / A58 (Chain Bar) and J25 A644 (Brighouse).
Lanes one and two (of four) are closed heading away from Leeds towards Huddersfield.
Hundreds of people gathered at a memorial by the M62 today to remember the victims of one of the most notorious terrorist acts of the 1970s. Twelve people were killed and dozens injured when the IRA bombed a coach of off-duty soldiers and their families.
The Deputy Prime Minister, Nick Clegg, will today launch the biggest upgrade to Britain's roads in a generation.
Among the schemes which the Sheffield Hallam MP has announced is the upgrading of the M62 between Leeds and Manchester into an eight-lane " smart motorway" and improving the trans-Pennine Woodhead Pass by the introduction of two eastbound crawler lanes.
"For too long, our road network has been a source of frustration, not growth. There are whole regions of our country that are unable to reach their full potential, let alone get to work on time, because the essential routes that link them to the rest of the country are way past their sell-by date.

"I've been pushing hard to get key roadblocks removed, such as the Woodhead Pass between Sheffield and Manchester.

"In desperate need of modernisation, these roads are forever clogged up with traffic, often closed in bad weather, and just not built to deal with modern demands.

"To build a stronger, fitter economy in Britain, where every region can thrive, we need to change that – giving our regions' most strategic roads the serious investment and attention they deserve.

"Past governments have done it for the South East. I want to do it for the rest of the country."
– Nick Clegg, Deputy Prime Minister
Congestion M62 East prior to J26 chain bar. Recovery in progress. Thoughtful driver abandoned it blocking lanes 1&2. http://t.co/IKf4ateZsg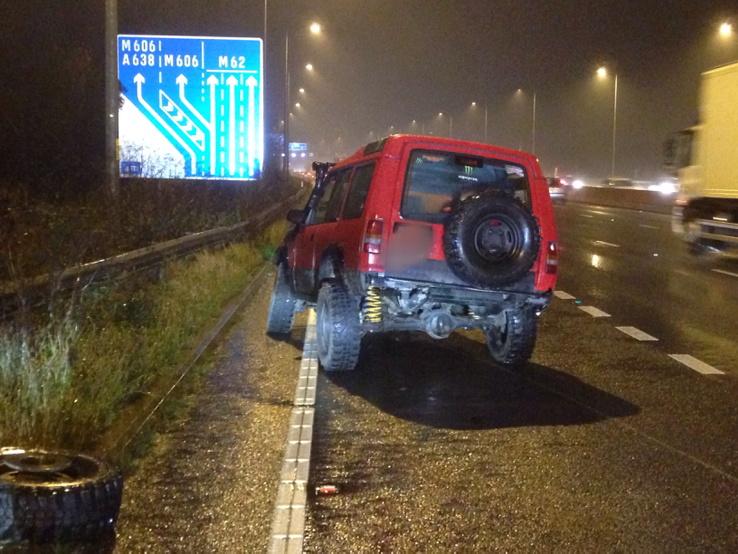 Advertisement
SEVERE One lane closed and slow traffic on M62 westbound between J30, A642 (Rothwell) and J29, M1 (Lofthouse), because of a broken down vehi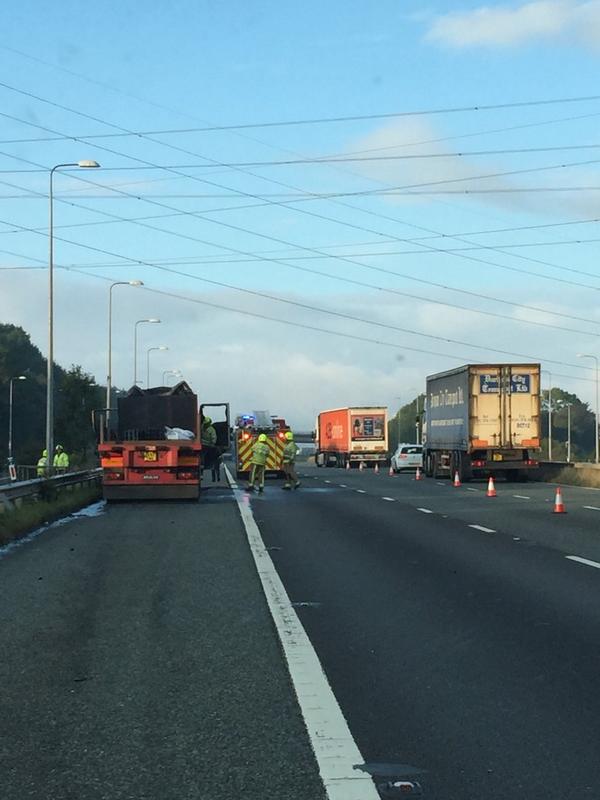 SEVERE One lane blocked on M62 eastbound between J30, A642 (Rothwell) and J31, A655 (Castleford), because of a broken down vehicle. Matrix s
M62 chain bar roundabout jct 26! lanes closed, exit to Halifax A58 closed serious RTC!
West Yorkshire Police say the A58 is now closed in both directions between Westfield Lane and Chain Bar roundabout due to the collision involving motorbike and van.
They say the male motorcyclist has serious injuries and has been taken to Leeds General Infirmary.
Load more updates