SEVERE One lane closed and slow traffic on M62 westbound between J30, A642 (Rothwell) and J29, M1 (Lofthouse), because of a broken down vehi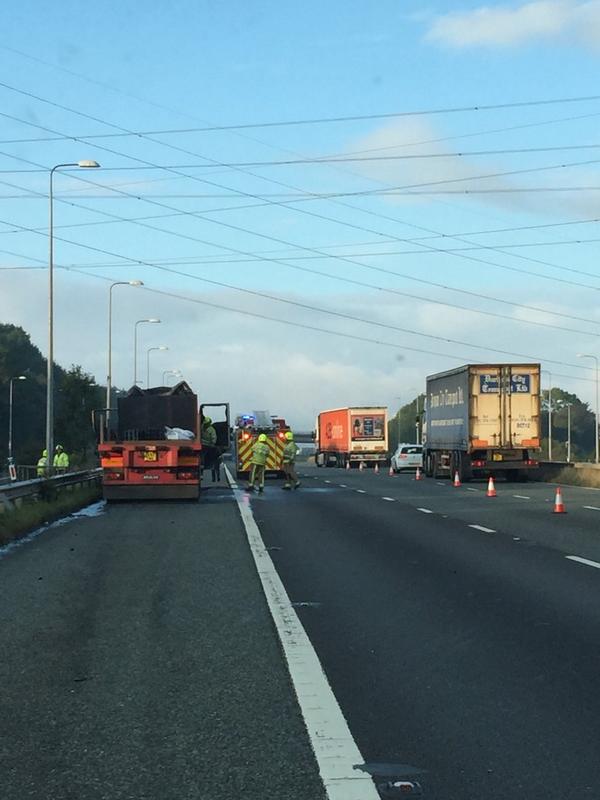 Advertisement
SEVERE One lane blocked on M62 eastbound between J30, A642 (Rothwell) and J31, A655 (Castleford), because of a broken down vehicle. Matrix s
M62 chain bar roundabout jct 26! lanes closed, exit to Halifax A58 closed serious RTC!
West Yorkshire Police say the A58 is now closed in both directions between Westfield Lane and Chain Bar roundabout due to the collision involving motorbike and van.
They say the male motorcyclist has serious injuries and has been taken to Leeds General Infirmary.
@wyp_rpu we have reopened part of the carriageway and traffic is moving, will be fully reopen soon. Thanks for your patience.
Advertisement
MEDIUM M62 West Yorkshire - An accident on M62 westbound between J32, A639 (Pontefract) and J31, A655 (Castleford).
The M62 has been closed in both directions after a vehicle crashed down the embankment.
All lanes have been stopped to allow the Air Ambulance to land.
It happened between J34 A19 (Selby / Doncaster) and J37 A614 (Howden).
The M62 eastbound has been closed, because of an overturned lorry between Junction 34 (Selby / Doncaster) and Junction 35 (Langham).
There is congestion back as far as J36 A614 (Goole) and delays expected,
Load more updates