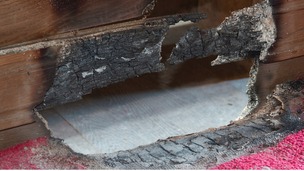 An investigation has started following an arson attack at St Peter's church in Wintringham, North Yorkshire.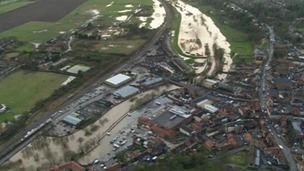 An investigation will be carried out into the flooding that occurred in Malton and Norton.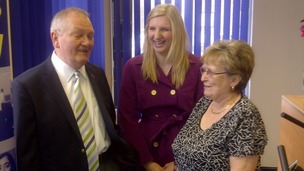 Rebecca Adlington has opened the new premises of the Encephalitis Society. The Malton-based charity is the only resource of its kind.
Live updates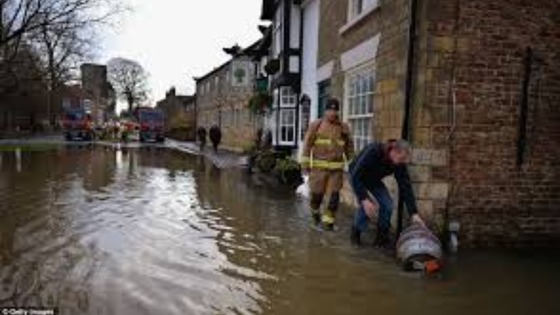 One year on from the floods in Malton and Norton, North Yorkshire County Council has set out a review of the preventative work that has been carried out over the past 12 months and work that still needs to be undertaken.
The review, which has analysed the response to the 2012 floods, shows that much has been done since to understand better and reduce the risk of flooding and that agencies continue to work on initiatives and projects that will deliver additional improvements.
The 'Malton, Norton and Old Malton Flood Risk Review' will be taken to the North Yorkshire Flood Risk Partnership - which comprises the Environment Agency, Yorkshire Water, the internal drainage boards, the county and district councils - at the beginning of December.
Another series of public consultations will then follow as the flood risk partnership wants residents and community representatives to continue to highlight issues of concern and to give their views on the proposals.
Key findings are:
Malton and Norton's river flood defences, built in 2004 in response to the devastating floods of 1999 and 2000, proved to be extremely effective. As there was some seepage in places some specialist repairs have been carried out.
The most distressing aspect of the 2012 flooding was caused by surface and groundwater interacting with high river levels to overwhelm drainage and sewerage systems. A robust operational response has been developed to ensure the risk of flooding to properties is effectively managed and controlled.
A location-specific pumping plan has been developed, which can respond to differing flood incidents and which details the places where resources need to be deployed and critically, the triggers for that deployment.
The partnership is working to reduce the impact of flooding on the highways infrastructure such as County Bridge and surrounding roads. Partners are looking to install permanent rail and road crossings for pipework needed during pumping operations.
Identifying places where temporary sandbag defences were constructed during the floods and where a permanent earth bund or wall might be appropriate - such as the area adjacent to the pumping station at Welham Road
Police in North Yorkshire have arrested a woman at her home in Malton, as part of the investigation into allegations of inappropriate payments to police and public officials. The 45-year-old woman a public official, was arrested just before quarter past seven this morning.
Advertisement
Armed police officers have arrested a man near Malton after an allegation of threats to kill.
The 39-year-old man was detained yesterday evening in Norton.
Due to the nature of the complaint, officers from the Firearms Support Unit were called in to assist the local Safer Neighbourhood Team to ensure he was detained safely.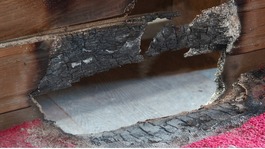 An investigation has started following an arson attack at St Peter's church in Wintringham, North Yorkshire.
Read the full story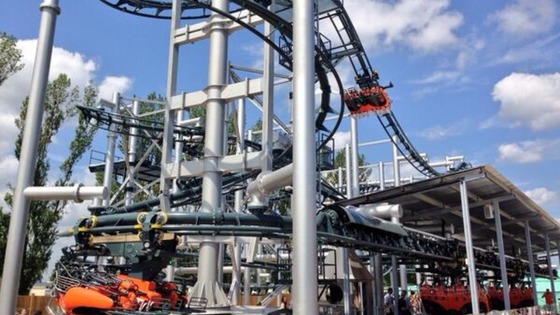 There is a boost to Yorkshire's tourism as one of the county's theme parks reveals a new ride.
"Hero" cost £8 million and has been designed to give thrill seekers the sensation that they're flying. The resort hopes that the attraction will increase the number of tourists visiting North Yorkshire.
North Yorkshire Police is at the scene of a serious road traffic collision near Malton.
Officers were called at around 8.20am after a motorcycle collided with a Nissan Cabstar pick-up truck on the B1248 Scarborough Road at Norton, near Westfield Nurseries.
The motorcyclist, a local man in his 20s, suffered a serious leg injury in the incident and is being treated at the scene by paramedics.
The B1248 is currently closed in both directions.
Anyone who witnessed the collision is urged to contact North Yorkshire Police on 101.
Advertisement
Thirsk and Malton MP Anne McIntosh is calling for more "natural" flood defences to stop towns in the region being devastated in harsh weather.
Female doctors 'a burden'
One of our region's MPs is at the centre of a controversy over the working hours of female doctors.
Anne McIntosh sparked a row after she said that women doctors who went part time after having children were a "tremendous burden" on the NHS.
Calendar presenter Tina Gelder spoke to Anne McIntosh and asked her first why she was singling out women doctors.
Female doctors 'a burden'
The North Yorkshire MP Anne McIntosh has caused controversy by claiming female doctors who want to have children are putting "a burden" on the NHS.
Female doctors 'a burden'
The NHS is facing a huge burden from female doctors who will want to have children and only work part-time, an MP has claimed.
Tory Anne McIntosh (Thirsk and Malton) said that "in the normal course of events" the 70% of medical students who are women will want to marry, start families and then go part-time.
The qualified lawyer said this puts a strain on the NHS and creates a "tremendous burden" in training female doctors who will not end up working full-time hours.
Load more updates
Back to top