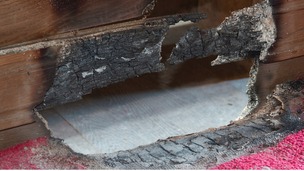 An investigation has started following an arson attack at St Peter's church in Wintringham, North Yorkshire.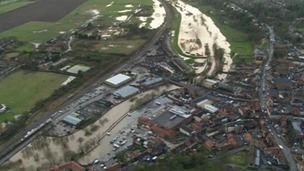 An investigation will be carried out into the flooding that occurred in Malton and Norton.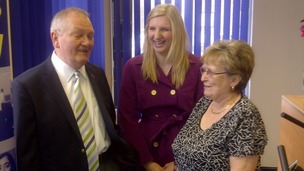 Rebecca Adlington has opened the new premises of the Encephalitis Society. The Malton-based charity is the only resource of its kind.
Live updates
An inquest has heard that three people who were killed in a crash in the Yorkshire Wolds could have survived if the passengers in the back seats had been wearing seatbelts.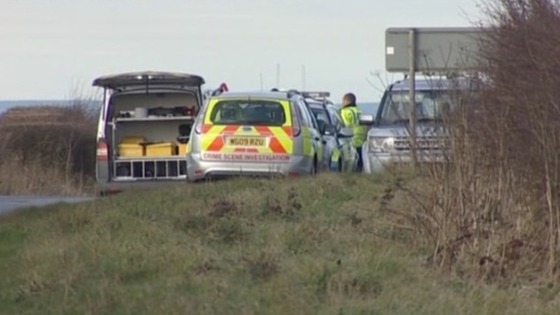 Iwona Bartczak was driving, with son Konrad, 18, and three colleagues in the car on their way to the former Malton Bacon Factory when the crash happened on the B1248.
The inquest in Scarborough heard that Mrs Bartczak pulled out to overtake a lorry and went into the path of an oncoming van. Both cars collided in a layby between Wetwang and Norton.
None of the rear seat passengers had been wearing seatbelts, including Rysar Orlowski who died. Mrs Bartczak and her son had been wearing them, but the accident investigator said the accident was 'survivable'.
The other two passengers and the 48-year-old van driver escaped with less serious injuries.
A verdict of accidental deaths was recorded.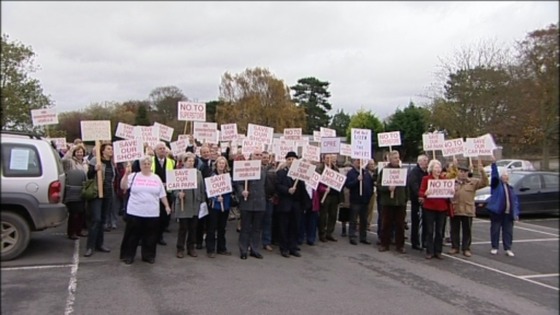 Campaigners will gather in Malton in North Yorkshire today to protest over plans by the council to turn a car park into a supermarket. Councillors say the large car park is often underused and that many locals choose to travel to York or Scarborough to do their shopping.
But those against say its the only long-stay car park in the town and is needed. They also fear it will take trade away from local shops.
Advertisement
Four men, including one from North Yorkshire, have been convicted of defrauding vulnerable and elderly victims, taking £250,000 from one man in one of the worst cases trading standards has seen.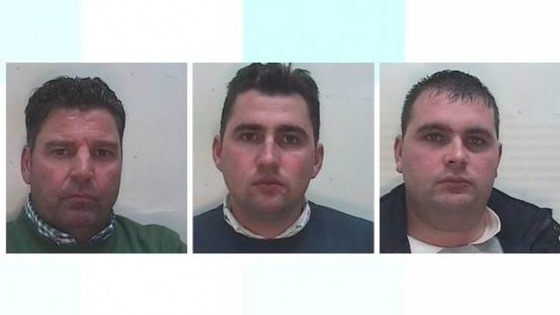 The gang repeatedly victimised the pensioner, who suffers from Parkinson's disease, over an eight-year period.
Monty David Croke, 46, from Pickering, along with Monty Croke Jr, 26, Billy Croke, 23, and James Coverdale, 35, all admitted scamming householders through shoddy and unnecessary property repairs.
Other victims they targeted included a 70-year-old man who lost £12,200 and a woman in her 80s suffering from dementia who lost £18,532.
They also took £26,638 from a couple in their 80s and 90s, most of which came in just an eight-week period.
Sentencing them at Teesside Crown Court, Judge Tony Briggs said their actions had caused a considerable amount of hardship and upset.
At a previous hearing he described them as "devious, persuasive and ruthless in the pursuit of money".
North Yorkshire County Council trading standards department, which began the investigation in October 2012, said it was the worst case of repeat victimisation it had ever encountered.
The man defrauded of £250,000, from Malton, North Yorkshire, said at one stage he had believed Croke to be his friend.
"I was completely taken in. Monty David Croke befriended me and he then betrayed my friendship. It was all one big lie," he said.
"I hope this case serves as a warning to others about the dangers of doorstep callers and that it helps prevent others from being defrauded in the way I have been."
His family said they were indebted to the carer who first brought the issue to the attention of the authorities.
"It is difficult to comprehend the callousness of the people who inveigle their way into the lives of vulnerable people, groom them and often leave them in dire financial difficulties," they said.
"It was only the vigilance of our brother's carer that uncovered this matter and brought it to the attention of the authorities. Our family is indebted to her for all her care and kindness."
Monty David Croke was jailed for five years, Monty Croke Jnr for two and a half years, Billy Croke for 12 months and Coverdale for 15 months, suspended for two years.
County Councillor Chris Metcalfe, executive member for trading standards, said:
"We are sadly getting used to investigating cases of this nature in trading standards.
"But this case has been shocking and distressing, even to those of us who are hardened to this type of appalling and heartless crime.
"That offenders such as these can undertake the ruthless exploitation of vulnerable adults in this way, often for prolonged periods, is disgusting and abhorrent."
Anne McIntosh speaks for the first time about being deselected
The North Yorkshire MP Anne McIntosh says it'd be 'undemocratic' if she wasn't given another go at being selected as the Tory candidate for Thirsk and Malton. Despite being in parliament for seventeen years, the Conservative MP was dropped by her local party last month.
She now wants another vote on who should be the Tory candidate - this time giving all of her constituents a say. Our Political Correspondent Paul Brand has the story.
Anne McIntosh speaks for the first time about being deselected
Anne McIntosh speaks for the first time about being deselected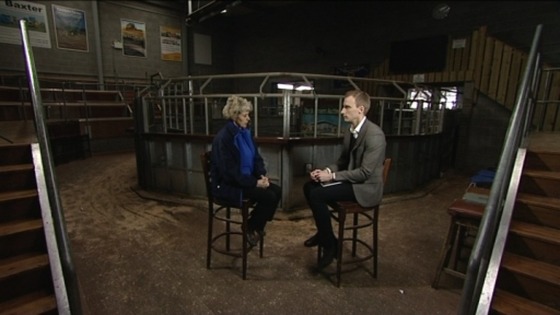 Political Correspondent Paul Brand has an exclusive interview with Anne McIntosh MP for Thirsk and Malton. The Conservative MP has avoided interviews about her deselection until now.
But in an interview with Paul, at Thirsk Livestock market, she reveals how she really feels about being dropped by her local party. And she clearly feels her deselection wasn't fair.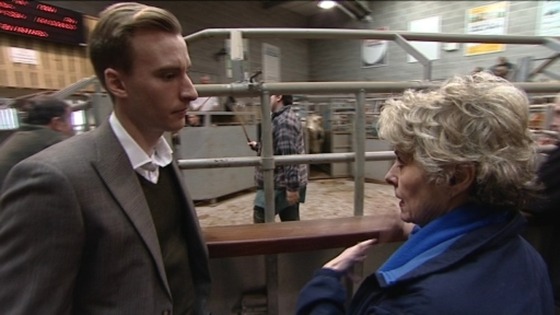 Advertisement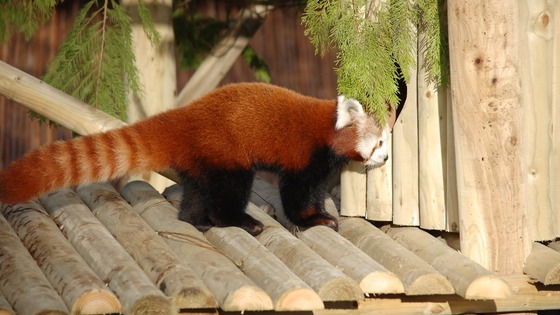 A pair of 18 month old Red Pandas have arrived at a North Yorkshire zoo as part of an international breeding programme.
The male is called Bai Jiao and the female Tai Jang and staff at Flamingoland are hoping that the animals , which look like racoons will have babies in the future.
Despite its name it is not related to the Giant Panda .
The only similarities between them are that they are both native to China, their diet consists mainly of bamboo, and they have a modified wrist bone which can be used as an extra thumb.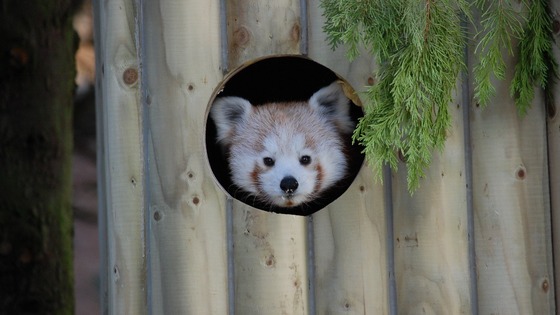 Red Pandas are natively found in several countries in the Himalayas, and they therefore need to have thick fur to keep them warm.
The trees where they would live are often covered in red moss, so their red fur helps them to camouflage against predators, such as the Snow Leopard.
They also have white fur on their face around their eyes, nose and ears. They have a long bushy tail which they would use for balancing on trees whilst they climb.
Due to the poor nutrients the Red Panda obtains from the bamboo, it is only active for about half of the day, and this would usually be at dawn and dusk. For the remainder of the time the Red Panda would often be found in the trees sleeping.
Flamingo Land's award winning Zoo is open at weekends and school holidays during the Winter, and visitors can find these Red Pandas in an enclosure next to the Sumatran tigers. The theme park opens again daily from 29th March 2014.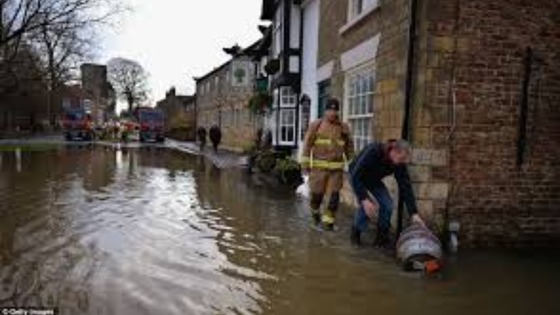 One year on from the floods in Malton and Norton, North Yorkshire County Council has set out a review of the preventative work that has been carried out over the past 12 months and work that still needs to be undertaken.
The review, which has analysed the response to the 2012 floods, shows that much has been done since to understand better and reduce the risk of flooding and that agencies continue to work on initiatives and projects that will deliver additional improvements.
The 'Malton, Norton and Old Malton Flood Risk Review' will be taken to the North Yorkshire Flood Risk Partnership - which comprises the Environment Agency, Yorkshire Water, the internal drainage boards, the county and district councils - at the beginning of December.
Another series of public consultations will then follow as the flood risk partnership wants residents and community representatives to continue to highlight issues of concern and to give their views on the proposals.
Key findings are:
Malton and Norton's river flood defences, built in 2004 in response to the devastating floods of 1999 and 2000, proved to be extremely effective. As there was some seepage in places some specialist repairs have been carried out.
The most distressing aspect of the 2012 flooding was caused by surface and groundwater interacting with high river levels to overwhelm drainage and sewerage systems. A robust operational response has been developed to ensure the risk of flooding to properties is effectively managed and controlled.
A location-specific pumping plan has been developed, which can respond to differing flood incidents and which details the places where resources need to be deployed and critically, the triggers for that deployment.
The partnership is working to reduce the impact of flooding on the highways infrastructure such as County Bridge and surrounding roads. Partners are looking to install permanent rail and road crossings for pipework needed during pumping operations.
Identifying places where temporary sandbag defences were constructed during the floods and where a permanent earth bund or wall might be appropriate - such as the area adjacent to the pumping station at Welham Road
Police in North Yorkshire have arrested a woman at her home in Malton, as part of the investigation into allegations of inappropriate payments to police and public officials. The 45-year-old woman a public official, was arrested just before quarter past seven this morning.
Armed police officers have arrested a man near Malton after an allegation of threats to kill.
The 39-year-old man was detained yesterday evening in Norton.
Due to the nature of the complaint, officers from the Firearms Support Unit were called in to assist the local Safer Neighbourhood Team to ensure he was detained safely.
Load more updates
Back to top