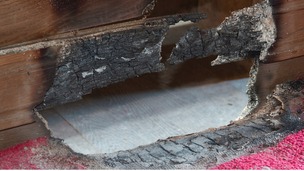 An investigation has started following an arson attack at St Peter's church in Wintringham, North Yorkshire.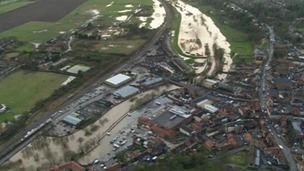 An investigation will be carried out into the flooding that occurred in Malton and Norton.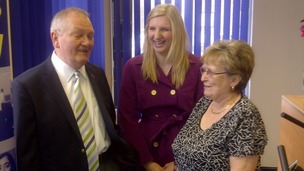 Rebecca Adlington has opened the new premises of the Encephalitis Society. The Malton-based charity is the only resource of its kind.
Live updates
The Malton MP, Anne McIntosh, has welcomed the announcement that Malton's Minor Injuries Unit will be reopened on weekday evenings and during the day at weekends. It follows the controversial reduction of hours at the unit to save money in December.
I welcome reinstating daytime opening hours during the weekend. The Unit serves the farming community, many racehorse trainers and others who are at risk of injuries and need swift treatment. I am delighted that the voice of local people responding to the consultation has been heard and that the Minor Injuries Unit will be open during the day, seven days a week.
– Anne McIntosh MP, Thirsk Malton and Filey
The controversial reduction of minor injuries services at Malton hospital has been overturned. In December, opening hours at the hospital's Minor Injuries Unit were reduced to weekdays, 9am to 5pm, to save money. Now weekday evening and weekend daytime services have been reinstated.
Advertisement
When tests showed that new mum Frankie Wedgewood was expecting again, the young woman knew that was impossible.
And she was right. In fact Frankie, who lives in North Yorkshire, had a potentially fatal cancer - a rare form that actually mimics the symptoms of pregnancy.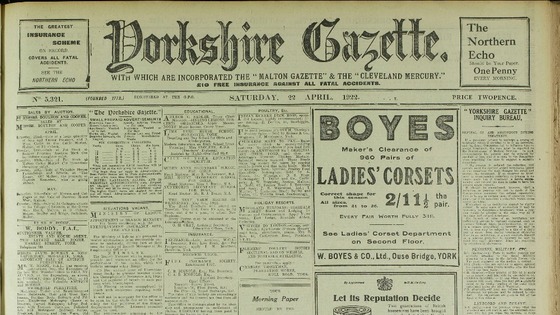 Staff at Malton library have been helping the production team of "Downton Abbey" to make sure the programme looks authentic. They were approached to create props and an exact duplicate of a newspaper from 1922 has been made for use in the next series.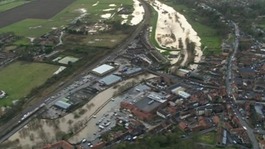 An investigation will be carried out into the flooding that occurred in Malton and Norton.
Read the full story
A minor injuries unit in North Yorkshire could close overnight as the NHS continues to cut costs.
The plan to shut Malton has been put forward by the new Ryedale Clinical Commissioning Group to help reduce a predicted £19 million deficit. Local councillors are fighting to keep it open.
Advertisement
Two cyclists have been seriously injured after a crash in Malton.
It happened on Wednesday 4 July on the Malton to Castle Howard Road. One woman was airlifted to James Cook University Hospital with a serious head injury and a second woman was taken to York District Hospital with broken bones.
I am, appealing to anyone who either witnessed the collision or may have seen the group of bikes prior to the incident to contact the police as soon as possible.
– Traffic Constable Paul Moon, North Yorkshire Police's Roads Policing Group
Broadcaster Selina chairs Small Businesses summit
Writer and broadcaster Selina Scott, who has prominently championed the cause of small businesses in the North Yorkshire market town of Malton, opposing local council plans to sell a car park for a superstore, is to chair the national conference of the Federation of Small Businesses in Scarborough.
Travel
The A1036 Malton Road in Malton, North Yorkshire is closed both ways because of an accident. Reports say it involves a horse. The road is closed between A1237 Hopgrove Roundabout and Jockey Lane.
Suspected Bomb at Hotel
Bomb disposal teams are at a hotel in North Yorkshire after reports that workmen have uncovered an explosive device.
North Yorkshire Police have put a 200m cordon around the Talbot Hotel in Yorkersgate, Malton after they were called out at 4.25pm this afternoon.
Public are advised to avoid the area.
Load more updates
Back to top