A couple who had their daughter Jaycie through IVF have been given a time-lapse video showing her journey from embryo to birth.
Read the full story ›
A family farm in Mansfield has put four orphaned baby meerkats in the care of a stuffed surrogate teddy mum.
Read the full story ›
Advertisement
A paedophile ice skater has been sentenced to three years in a young offenders institution for a string of sexual offences against girls as young as 12.
Jamie Whiteman, 20, had competed for the Great Britain team at the Youth Olympic Games and the Junior World Championships.
Last month he admitted 16 sexual offences against five girls, including repeatedly having sex with one of them from when she was just 13.
A British figure skater, who competed as part of the Youth Team GB Olympic Squad, is due to be sentenced today after admitting 16 sexual offences against five school girls.
Jamie Whiteman, from Mansfield, groomed teenagers who had a schoolgirl crush on him, encouraging them in a string of sexual acts as he moved from one girl to another over 20 months.
Whiteman pleaded guilty to one charge of making indecent photographs of children, eight charges of inciting or causing children to engage in sexual activity, one charge of voyeurism and four charges of sexual activity with a child.
The s/bound carriageway of the #M1 has been reopened following the lorry fire. Please bear with us as we try to get everyone moving safely.
The M1 motorway has been closed in both directions between Junction 28 and 29 this afternoon after a lorry caught fire.
Pictures posted on social media showed thick black smoke in the sky.
The blaze, close to Mansfield, is now believed to be under control but the motorway lanes remain closed.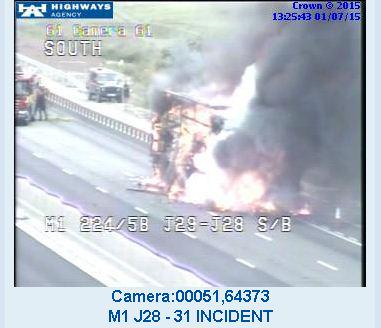 Crews dealing with lorry fire on M1 - M1 closed between j28-29 Working with partners to re-open Asap&will inform when http://t.co/Tgx6dIc1aC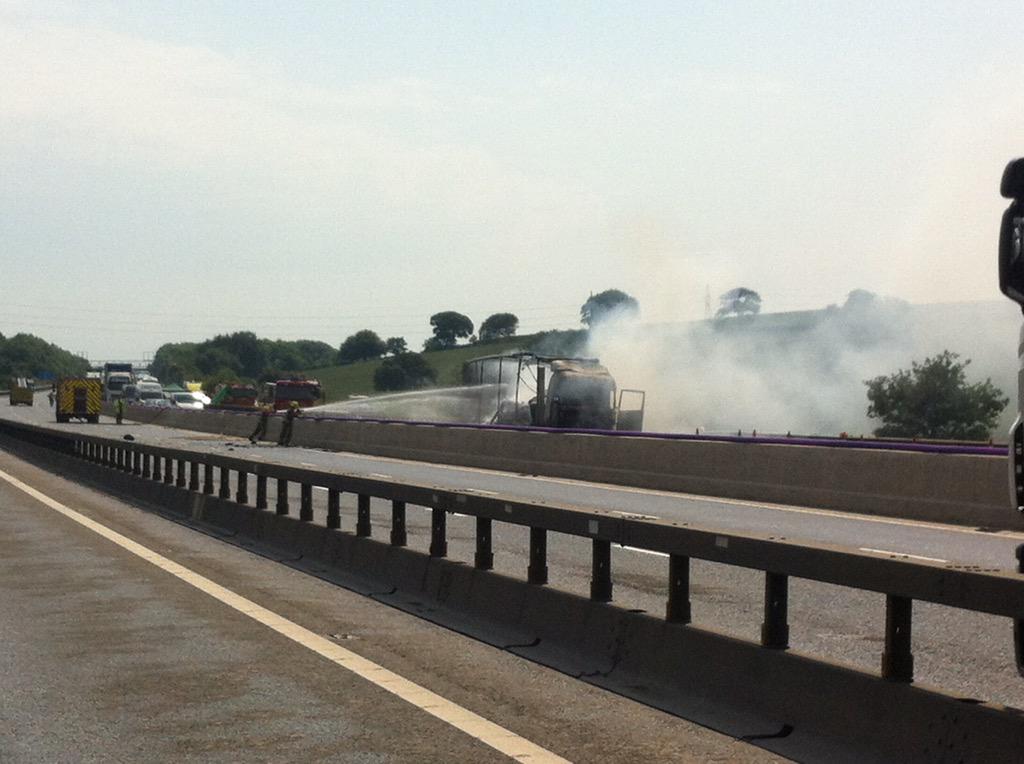 Advertisement
A British Olympic figure skater has been warned he could be jailed after admitting 16 sexual offences against five schoolgirls.
Read the full story ›
Police are being investigated over concerns they failed to act thoroughly on reported sightings of the schoolgirl Amber Peat before she was found dead.
It's just under three weeks since the body of 13-year-old Amber was found by officers less than a mile from her home in Mansfield - three days after she went missing.
Amber was found hanged after vanishing from her home following a row with her mother and stepfather. The police watchdog is investigating whether officers missed opportunities to find her. Sally Simpson reports.
Nottinghamshire Police says it has voluntarily referred itself to the IPCC in relation to its handling of the Amber Peat case.
We made a voluntary referral to the IPCC and will fully support their investigation. Referrals like this are part of standard procedure for cases with such high public interest, we do this to ensure transparency.
– Nottinghamshire Police
The Independent Police Complaints Commission (IPCC) has launched an investigation into Nottinghamshire Police's response to the disappearance of tragic Mansfield teenager Amber Peat.
It is believed the force voluntarily requested that a review is carried out by the watchdog.
Amber, 13, went missing from her home in Mansfield earlier this month. Her body was found after a four-day search. Test revealed the cause of death as hanging.
Load more updates