Live updates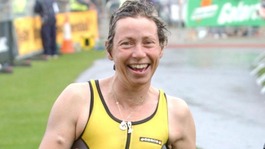 Yorkshire is to get its own marathon in memory of late charity fundraiser Jane Tomlinson CBE.
Read the full story
Yorkshire marathon for Jane
Thousands of runners are expected to take part in new sporting event for the region later this year.
The first ever Plusnet Yorkshire Marathon will take place in October and is being staged by Jane Tomlinson Run For All Events, which already runs the Leeds, York, Hull and Pennine-Lancashire 10Ks and the Leeds Half Marathon.
They were stablished by the Tomlinson family as a legacy to the late Yorkshire fundraiser and campaigner Jane Tomlinson CBE who raised almost £2m for charity by tackling a series of incredible endurance challenges, despite being diagnosed with terminal cancer.
Advertisement
A group of charity runners are taking part in a Yorkshire alternative to the New York Marathon, following the cancellation of the world famous event due to Hurricane Sandy early this month.
The team from Harrogate will complete in their own take on the world famous race today by running from New York Village, near Summerbridge, to Saint Michael's Hospice in Harrogate.
The group of eight are determined to complete the run, to fulfil their promise to the many people who sponsored them more than £30,000 to help local people live with terminal illness and bereavement.
Want to get involved?
People seeking to support the team can do so with refreshments at different posts along the route.
Local businesses and individuals are also encouraged to sponsor the team.
Donations can also be made through Justgiving or via mobile phone by texting 'NYNY12' and the amount to 70070.
Huddersfield Water Polo marathon
Huddersfield Otters Water Polo Club have organised a marathon 12-hour Water Polo game to raise the profile of the sport in the town. About 70 past and present Otters will play through the night at the Stadium Pool from 7pm tonight until 7am on Sunday.
Water Polo is a tremendous sport but it rarely gets the TV coverage which encourages participation. However the Olympics have provided a great TV showcase for the sport and we believe it will have inspired many people to consider Water Polo. So our Club decided to have a unique event to show what the game is all about and to highlight that we have a very vibrant Club here in Huddersfield that would really welcome new members.
– Graham Smith, Club President

Most games last under an hour and the Club believes that this could be the longest water polo game ever played anywhere in the world.
It is pretty crazy to play for so long but this demonstrates two of the key things about Water Polo – you need to be fit and it is a lot of fun. Anyone aged 9 to 90 who can swim, is prepared to train and has a competitive nature could easily end up playing for one of our four teams.
– Paul Bentley, Lifelong member

Anyone interested in finding out more about Water Polo is invited to come along on the Saturday evening to watch. There is no admission charge, although voluntary donations would be appreciated. The Club hopes to raise £1,000 for the Forget-Me-Not Children's Hospice.
Hundreds of walkers from our region are tackling a marathon, but this time it is a walking marathon. It is taking place between Leeds and Skipton along the canal. There is an option of walking 13.1 miles or the full route at 26.2 miles.
All proceeds from the walk are going to the British Heart Foundation.
For more on their work see here.
A company from Hull has helped a woman complete the London Marathon
Cyclone Technologies developed the bionic suit which helped Claire Lomas tackle the challenge. She was left paralysed from the chest down after a horse riding accident.
A computer system detects her desire to move and mimics the normal response of the joints. Claire completed the twenty six point two mile route in sixteen days.
Advertisement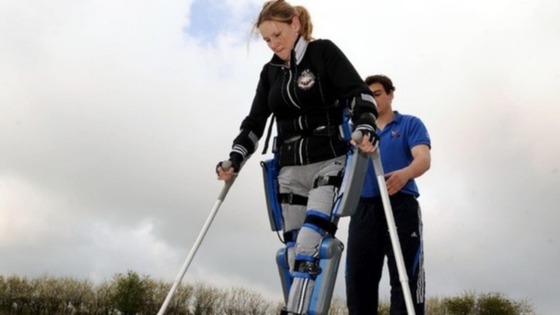 Claire Lomas has completed the London Marathon after 16 days on the road. She has become the first to complete any marathon using a pair of bionic legs which were pioneered in Hull. For more visit http://www.itv.com/news/story/2012-05-08/paralysed-woman-to-finish-marathon/
A chance to run off those Easter Eggs? The first ever Hull Marathon is taking place today, with hundreds of people expected to run the 26.2 mile course. Many of the competitors will be running the race for charity. It starts and ends at Alfred Gelder Street at 8am. Road closures will be in place.
More details on the Hull Marathon website
Marathon run for Army Widows
An army widow is demanding more support for the families of service personnel who die away from the front line. Janine Fountain's husband Steven was killed on a night out in Dorset, but afterwards she found it hard to get help.
Mrs Fountain, from Chesterfield, is now running the London Marathon to raise awareness for a charity set up to help those whose partners have died off the battlefield.
Marathon run for Army Widows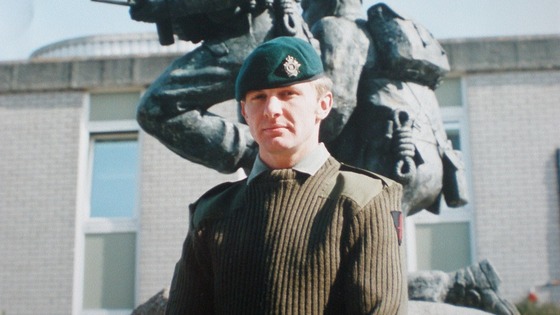 Janine Fountain is running the London marathon this year for the Army Widows Association. She's become involved with the organisation since the death of her husband Steven.
Load more updates
Back to top