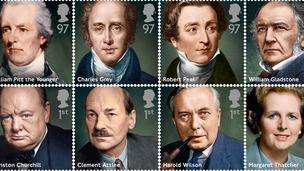 A collection of stamps commemorating former British prime ministers is being launched by the Royal Mail.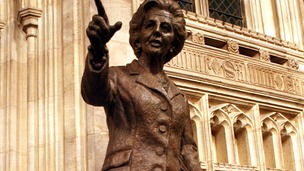 Historic statues of Winston Churchill and Margaret Thatcher could be roped off to stop MPs touching their feet for luck.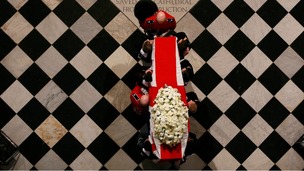 Baroness Thatcher was honoured with a ceremonial funeral at St Paul's Cathedral in the presence of the Queen and dignitaries.
Live updates
Margaret Thatcher Day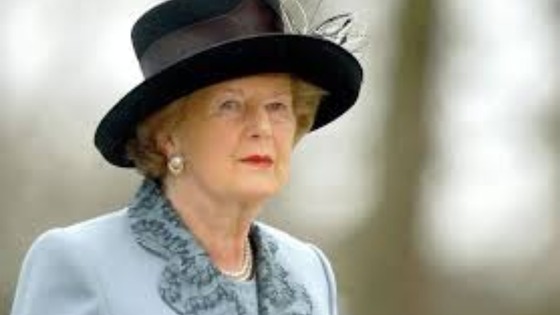 A group of Conservative MPs has called for the August bank holiday to be renamed in honour of the Grantham-born late prime minister Margaret Thatcher.
Dubbed the Alternative Queen's Speech, the MPs have drawn up a total of 42 proposals for parliament to consider.
The private members' bills were presented at the House of Commons last night after the group camped out in Westminster for four days to make sure they were first in the queue at the Public Bill Office.
Peter Bone, the MP for Wellingborough, said he thought David Cameron would be 'pretty relaxed' about the proposals.
National
In a statement the Cabinet Office said that the estimated costs for Lady Thatcher's funeral ceremony are around £500,000.
This includes the costs incurred by St Paul's Cathedral, the Ministry of Defence, the Foreign Office, the invitation printers, and staff overtime.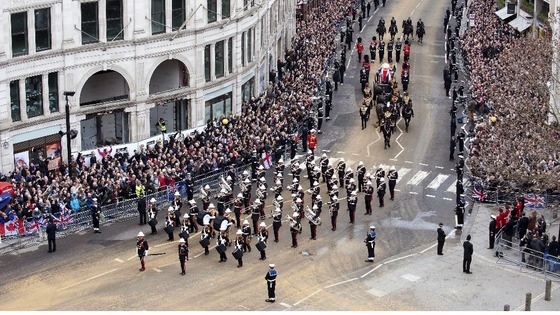 The provisional estimate of the direct policing and security costs for the funeral are around £1.1 million.
Advertisement
Reaction to Thatcher funeral
There have been protests in our region against a leader blamed for decimating mining communities across northern England.
Although Margaret Thatcher left Downing Street more than two decades ago - time has done little to heal the scars felt by many in villages like Goldthorpe in South Yorkshire.
Today more than 1000 people gathered for a mock funeral there which saw an effigy of the former Prime Minister being carried through the streets and then burnt on wasteland. Jon Hill reports.
Reaction to Thatcher funeral
National
In contrast to the people paying their respects in London, there were celebrations in the pit village of Goldthorpe in South Yorkshire.
ITV News special correspondent Geraint Vincent was with former miners and their supporters who were heralding the end of an era.
Reaction to Thatcher funeral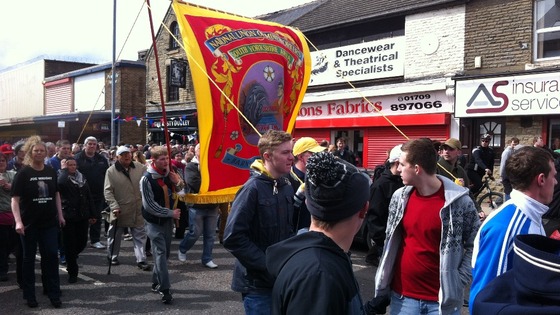 Reaction to Thatcher funeral
Mark Anderson is the headteacher of Huntingtower Primary School in Grantham. He says he hopes the children will be inspired by what former pupil Margaret Thatcher achieved.
Advertisement
Margaret Thatcher's funeral
Susan Chapman and her son Daniel from Yorkshire travelled down to London and camped out overnight to watch Margaret Thatcher's funeral.
Margaret Thatcher's funeral
National
One of the protesters who booed the coffin of Baroness Thatcher earlier today told ITV News he was protesting to express his dismay at her policies during her time at government. He said:
"I have no regard for that women. She put people out of work, she closed productive mines, and she put brother against brother."
Margaret Thatcher's funeral
National
Conservative policing minister Nick Herbert said that Baroness Thatcher's funeral "made all the criticism seem misplaced" and that it was "moving to hear the cheers outside."
It was a fine and fitting service that made all the criticism seem misplaced. Moving to hear the cheers outside. A privilege to be there.
Reaction to Thatcher funeral
Former policeman turned author Mike Pannett from North Yorkshire talks about his experience as an officer during Margaret Thatcher's time as Prime Minister.
Load more updates
Back to top