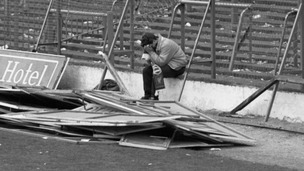 Families of the 96 Hillsborough victims will attend today's memorial service knowing their fight for justice is nearing a conclusion.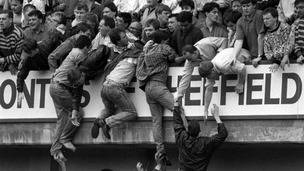 A ceremony will be held today ahead of the 24th anniversary of the Hillsborough disaster.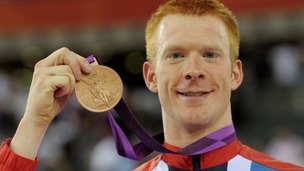 The official homecoming of cycling gold medallist Ed Clancy takes place in Huddersfield.
Live updates
More than one hundred men from the same street in Hull who fought in the Great War have been remembered at a rededication service for a memorial in their memory.
The plaque on Sharp Street in the city was originally built in 1917, but when the building it was on was demolished, it was removed and renovated. Today the so-called "street-shrine" was unveiled in it's new home - just yards from where it stood for almost half a century.
Alan Greaves memorial
The widow of a church organist murdered last Christmas says she'll be back at the scene of the attack this Christmas Eve. Alan Greaves was beaten to death while on his way to midnight mass at High Green near Sheffield.
Today as she unveiled a plaque in his memory Maureen revealed plans to hold midnight mass this year at the scene of her husband's murder. She says it'll be a chance to celebrate his life. Chris Kiddey reports.
Advertisement
Alan Greaves memorial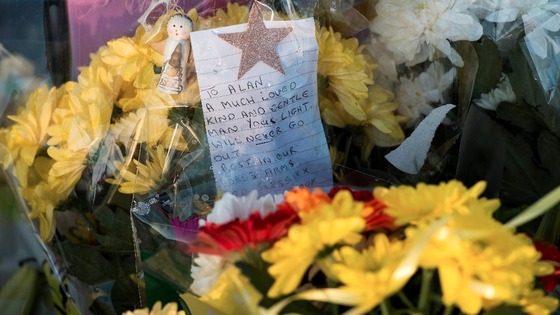 A plaque's been unveiled in memory of Alan Greaves, the chuch organist murdered on his way to midnight mass last Christmas.
The plaque is in a room dedicated to Alan's memory at High Green Parish Council offices close to where he was attacked.
Two men, Jonathan Bowling and Ashley Foster,are serving a total of thirty four years in jail for the killing. Alan's widow Maureen was among those present at todays ceremony.
Veterans and civic leaders paraded through Hull today to mark the unveiling of a memorial dedicated to the city's seafarers.
The Merchant Navy was traditionally the backbone of the economy, carrying cargo between countries - but in times of war it was called upon to carry out more dangerous operations. But it wasn't smooth sailing to get the memorial where it is today, as Helen Steel reports.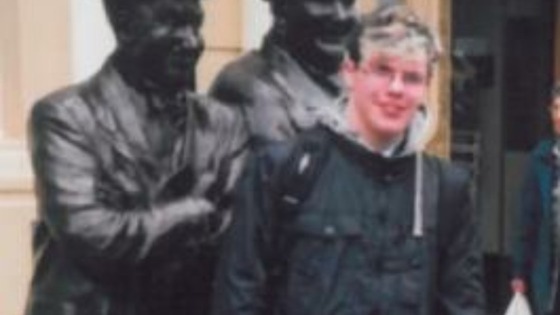 A teenager who died after being set alight at his 18th birthday party is being held today. Barnsley College student Steven Simpson suffered 60 per cent burns when a flame was put to his tanning oil soaked body at his party last June.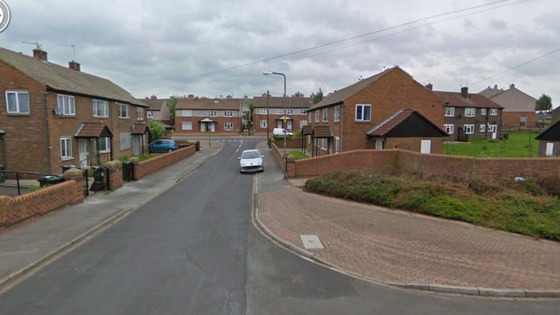 His mother is now holding a celebration of his life - it is being held at Monk Bretton working men's club. A 20-year-old man from Barnsley was sentenced to three and a half years in jail for causing the death of Steven.
- Steven's family paid this tribute at the time of his death:
"Steven had just turned 18 and was just starting out in life. Kevin and Jackie, Steven's father and Stepmother and Bernadette his mother can not describe the loss they all feel at this time. Steven was a very caring and lovely young man and will be missed by everyone that knows him."
Hillsborough anniversary
Granada
The Hillsborough Memorial service marking the 24th anniversary of the disaster has got underway at Anfield.
The crowd is on its feet and applauding the names of the 96 as they are read out.
Opening the service, the Reverend Kevin Bolton said
Truth calls out for justice. Some things need to go together.96 silent, but powerful, voices still cry out for that justice.
– Reverend Kelvin Bolton
Advertisement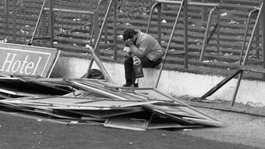 Families of the 96 Hillsborough victims will attend today's memorial service knowing their fight for justice is nearing a conclusion.
Read the full story
Hillsborough anniversary
Granada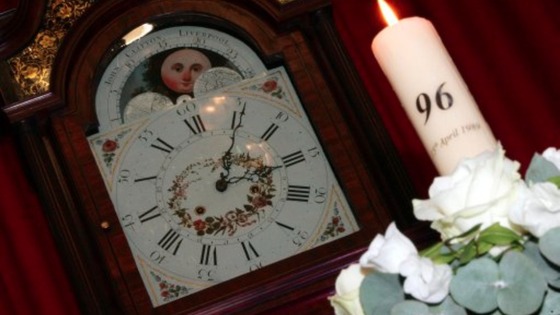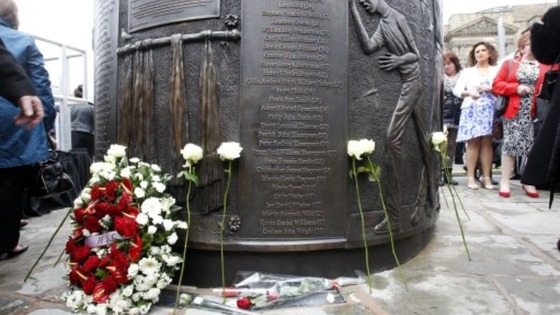 Hillsborough anniversary
Granada
A seven-foot bronze monument was unveiled in the centre carrying the names of the 96 people who died at Hillsborough.
The bronze sculpture, created by local artist Tom Murphy, was dedicated to the victims at a public ceremony, watched by hundreds of people, on Old Haymarket.
Alongside the names of the victims, it features the words "Hillsborough Disaster - we will remember them".
Sheila Coleman, chair of the Hillsborough Justice Campaign, campaigned for a memorial in the heart of the city, alongside the 'eternal flame' memorial at Liverpool FC's home in Anfield.
She thanked the public effort to raise funds for the monument, urging the support to continue.
David Charters composed a poem inscribed on the monument.
"In life, few words carry more sorrow than, 'they died before they were old.' The sense of loss is always raw.

"What's lost is not the past, but the future."
– David Charters
Hillsborough anniversary
Granada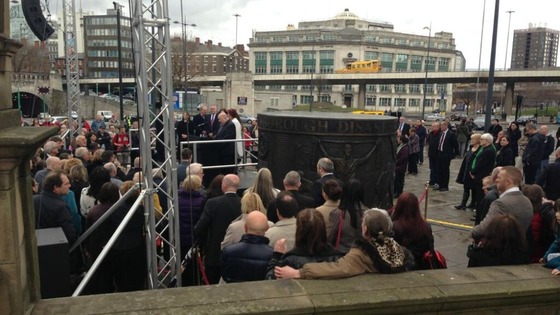 Load more updates
Back to top