Live updates
NHS Trust told to improve hospitals
Debbie Westhead, from the Care Quality Commission says the Mid Yorkshire NHS Trust needs to continue to monitor their practices.
NHS Trust told to improve hospitals
The Mid Yorkshire Hospitals NHS Trust says immediate action has been taken to address issues identified by the Care Quality Commission at Pinderfields and Dewsbury Hospitals.
Interim Chief Executive Stephen Eames said he would like to "apologise unreservedly to the patients and families of those whose care has clearly not been good enough." He said that incidents relating to the planning of care for patients were identified on a small number of wards in May.
And he added that while no harm had been caused to patients as a result of the issues identified, The Mid Yorkshire Hospitals NHS Trust did not tolerate poor standards and the issues had been dealt with. For the full statement, click here
Advertisement
NHS Trust told to improve hospitals
The shortfalls at Pinderfields and Dewsbury and District Hospital are a real concern and we have told the trust where immediate improvements need to be made. We will continue to monitor the trust closely, to ensure that patients receive the service they are entitled to expect.
– Malcolm Bower-Brown, CQC's Regional Director
NHS Trust told to improve hospitals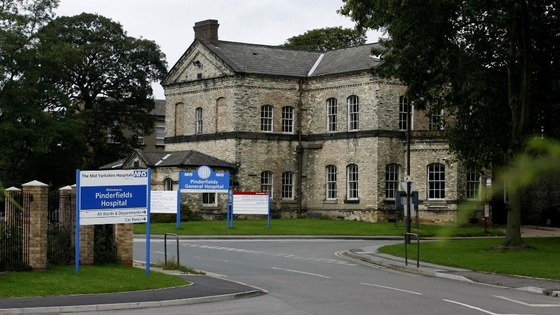 The Mid Yorkshire Hospitals Trust has been told it must make improvements at two of its hospitals to comply with national standards of quality and safety.
The Care Quality Commission says the improvements are needed following inspections in May at Pinderfields Hospital in Wakefield and Dewsbury and District Hospital.
The inspectors found that patients were not always receiving care and treatment that fully met their needs. The Trust says they've now drawn up an action plan to ensure both hospitals will meet all national standards.
Patients concerned about the proposed changes to hospitals in West Yorkshire are invited to meet with councillors in Dewsbury today.
Mid Yorkshire Hospitals Trust want to downgrade A and E services, among other proposals, in order to save £24m.
Kirklees Council has formed a joint health overview and scrutiny committee with Wakefield Council to look at the plans. This committee has the power to refer changes to the plans to the Secretary of State for Health if they feel the NHS is acting unfairly or unreasonably.
Kirklees Councillors on the committee will meet with residents and listen to their views at the Walsh Building on Town Hall Way in Dewsbury, between 3pm and 5pm.
Less than half of staff at the Mid Yorkshire NHS Trust and Leeds University Teaching Hospitals Trust say they would recommend treatment on their wards.
Only 41% of staff at Mid Yorkshire and 47% in Leeds said, in an internal NHS survey, that they'd be happy with the standard of care provided if a family or friend needed treatment.
Advertisement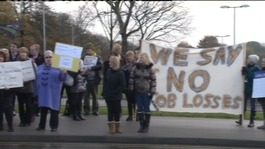 Around 120 protestors are expected to gather outside Pinderfields Hospital today to burn their redundancy notices.
Read the full story
Clerical staff at Pinderfields, Dewsbury and Pontefract hospitals started five days of strike action at midnight over changes to pay and jobs. Mid Yorkshire Hospitals NHS Trust needs to save 24 million pounds.
Health bosses have decided to push ahead with controversial plans for a major reorganisation of hospital services in West Yorkshire. The Mid-Yorkshire Hospitals Trust plans to cut beds and downgrade services at some hospitals. The cost-cutting plans now go out to public consultation.
Tina Gelder reports.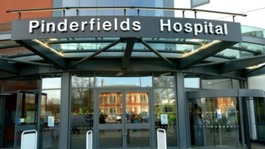 The Mid Yorkshire Hospitals NHS Trust will hold a meeting today to discuss controversial cost-cutting plans.
Read the full story
Load more updates
Back to top