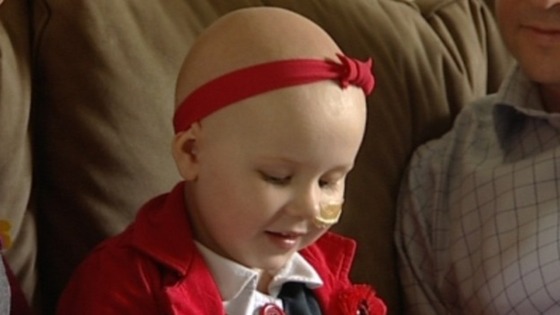 The parents of five-year-old Fraja Simpson from North Yorkshire say they're touched by donations to their appeal to take her to America for cancer treatment she can't receive here. They still need to raise four hundred thousand pounds for the trip they believe will improve her chances of survival.
Their target is £500,000.
Fraja has a rare and aggressive childhood cancer which affects the nervous system.
She is currently undergoing a gruelling 12 month treatment plan, including chemotherapy, surgery and radiation therapy.
But her parents say there are different drugs available in America to help her fight the disease and they are determined to raise the money to take her there.