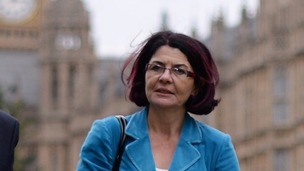 Hull MP Diana Johnson says the city's NHS is missing out on crucial funding and staff are 'overstretched'.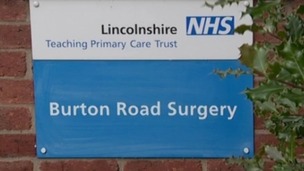 Patients of a GP surgery in Lincoln have been left in the dark after conflicting letters from the NHS regarding its future.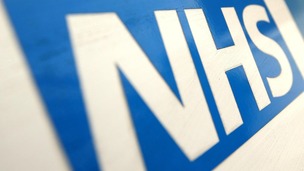 A Leeds doctor is taking part in an ultra marathon from the Department of Health in Leeds, to Nick Clegg's Sheffield Hallam constituency.
Live updates
The Chief Executive of the Hull and East Yorkshire Hospitals Trust has left the organisation. In a statement tonight Phil Morley said the decision was personal and one that he took several weeks ago to allow time to find a replacement.
The trust which runs Pinderfields, Pontefract and Dewsbury hospitals has been placed among the worst in the country for patients feeling there aren't enough nurses.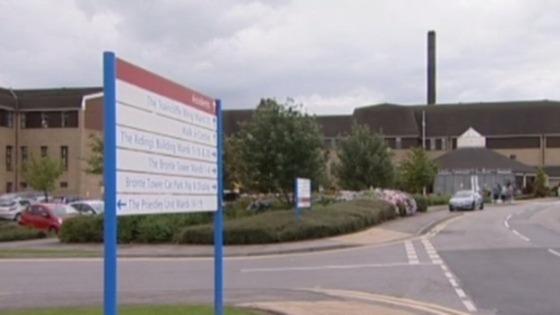 The Care Quality Commission found more than half of patients who took part in a survey, felt there weren't enough nursing staff on duty.
The Mid Yorkshire Hospitals Trust says most patients are happy with their care and £1.2m will be used to recruit more nurses.
Advertisement
Health regulator Monitor has announced it will be looking into the finances of Barnsley Hospital NHS Foundation Trust.
Bosses at the Trust say they will be carrying out their own investigations, alongside those of Monitor, into the hospital's finances.
On 31 March 2014 the Trust declared a Serious Incident into financial irregularities at the Hospital. Supporting this, the Trust has also commenced both internal and external investigations into our how our finances have been managed. Monitor, our Regulator, has announced that it will be carrying out its own investigation into the Trust's finances and also our performance against the national four-hour wait target. We will be working in partnership with Monitor and will be fully co-operating with its investigation.
The Trust would like to reassure patients that services are in no way affected by its financial position and patient care continues as normal.
– Barnsley Hospital spokesperson
Health sector watchdog Monitor has launched an investigation into Barnsley Hospital NHS Foundation Trust following concerns about the trust's finances and over A&E waiting times.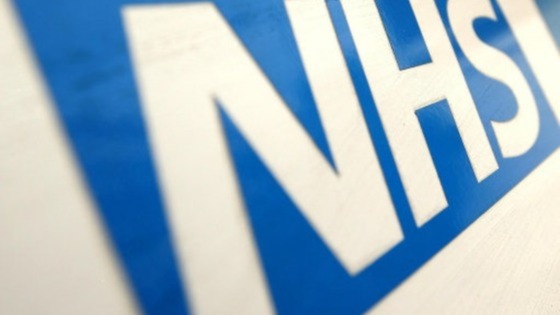 The trust has breached the national A&E quarterly target five times in an 18 month period.
Its financial performance has also deteriorated with the consequence that it reported a deficit of £2.3m in February 2014.
Monitor will examine whether the trust is operating in breach of its licence to provide health care services and will take action if it is needed, to put things right.
Frances Shattock, Regional Director for the North at Monitor, said:
"We are opening this investigation because we want to understand why the trust is facing problems in its A&E and with its finances so that we can help it to improve and provide a good quality service for local people.
"We expect the trust to take rapid action to address its problems whilst an investigation is ongoing. If necessary, we will not hesitate to take regulatory action."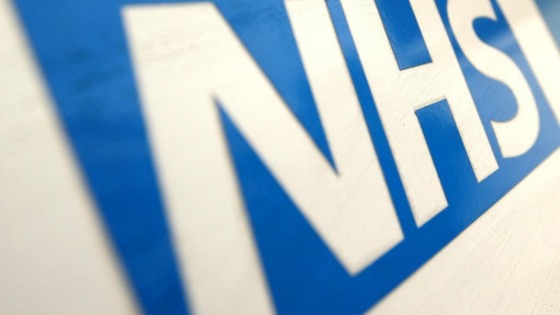 Staff at Lincoln County Hospital are asking patients to attend A&E only in an emergency - as the NHS Trust is struggling to find enough beds. They are encouraging people to only go to A&E if absolutely necessary and anyone with minor injuries should use their local walk-in centre.
New proposals could mean Lincolnshire is served by one A&E unit and a network of A&E locals.
After the Keogh report said that patient safety was being compromised in the county the proposals represent an attempt to save money while ensuring patients receive the best possible care.
As well as setting up a single main A&E department to cover the whole county, the plans propose consolidating midwifery and obstetric clinics currently at Lincoln County and Boston Pilgrim on to a single site.
They would also include the construction of a "purpose built paediatric unit" in a central location such as Sleaford and children's services elsewhere in the county moving to a single facility.
Advertisement
Paul Southern from Bradford NHS Trust talks to Calendar about the latest figures which show middle aged drinkers in Bradford are costing the NHS £10m a year.
The Assessment and Treatment Centre (ATC) at Bassetlaw Hospital in Worksop has won a national NHS award.
The ATC is led by consultant physicians who have a greater, hands-on role seeing patients and deciding how their care should be managed seven days a week.
It means that patients who arrive at Bassetlaw Hospital needing a longer assessment or treatment will receive the same high quality of care no matter what day of the week it is.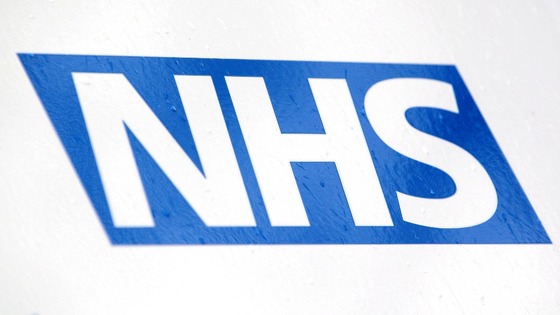 A review of A and E service at Calderdale and Huddersfield NHS Foundation Trust has started. Some facilities could be affected by forty five million pound cuts. A public consultation will start later this year.
People in Leeds are being encouraged to have their say on the future of the NHS by taking part in a campaign called Call to Action.
The campaign is being led by the three clinical commissioning groups in Leeds - NHS Leeds North CCG, NHS Leeds South and East CCG and NHS Leeds West CCG.
Call to Action Leeds is part of a national debate to make sure that the NHS is ready to face the challenges of tightening budgets, an ageing population and an increase in demand for
There are a number of ways for local people to get involved including a drop in event at Leeds City Museum on Wednesday 27 November between 10:30am-12:30pm or 1:30pm- 3:30pm.
Load more updates
Back to top