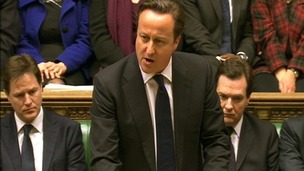 Baroness Thatcher was a prime minister who made Britain great again, David Cameron told MPs today.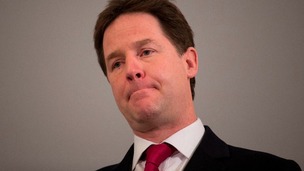 Nick Clegg has come under fire for taking a holiday as benefit reforms kick in leaving struggling households facing shrinking incomes.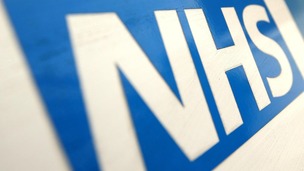 A Leeds doctor is taking part in an ultra marathon from the Department of Health in Leeds, to Nick Clegg's Sheffield Hallam constituency.
Live updates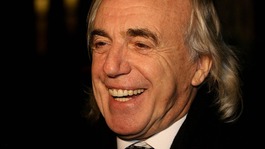 Nightclub owner Peter Stringfellow has signalled he could stand against Nick Clegg at the 2015 general election.
Read the full story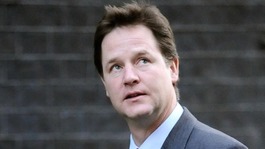 Deputy Prime Minister Nick Clegg is urging councillors at Sheffield City Council to rethink their decision to close Don Valley Stadium
Read the full story
Advertisement
Nick Clegg's radio confrontation
National
In a scathing attack on Nick Clegg, in his new 'Call Clegg' segment on LBC, John from Woking said he was renouncing his membership of the Liberal Democrat party.
He told the Deputy Prime Minister:
"I am a Liberal Democrat who has just torn up his membership card. I just joined the party first in 1973 and I'm afraid I cannot now say that I want to represent the Lib Dems.
I'm an ex-County Councillor in Surrey and I'm ashamed of what the party's doing."
National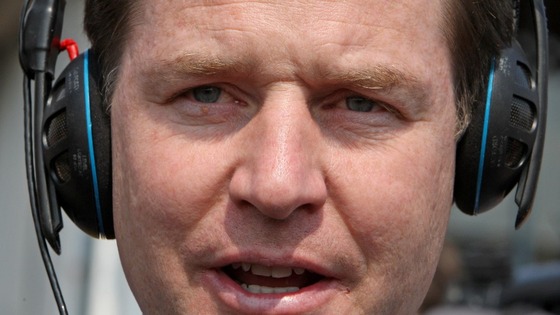 Deputy Prime Minister Nick Clegg will hold a weekly radio phone-in in a fresh attempt to reconnect with voters.
The Liberal Democrat leader will take half-an-hour's worth of calls from listeners to London's LBC 97.3 radio with presenter Nick Ferrari every Thursday morning.
"I'm doing this because I don't think politicians get to hear enough from people directly," Mr Clegg said. "You can't do the right thing in government unless you keep in touch with how people are thinking and feeling."
National
The Deputy Prime Minister Nick Clegg has used his Christmas message to tell voters to "just enjoy being around the people you love", regardless of their religion or how they celebrate the festive season.
He revealed: "I think my three boys alone could have clogged up Santa's mailbox."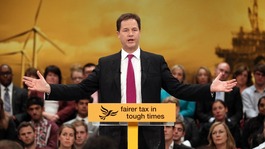 The Sheffield Hallam MP warned of more tough times ahead and told activists that "nothing worthwhile can be won without a battle".
Read the full story
Advertisement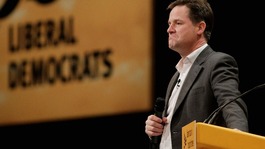 The Sheffield Hallam MP will urge his party to hold its nerve in his conference speech.
Read the full story
Spoof video of Clegg apology
Speaking to us at the Liberal Democrats conference, Deputy Prime Minister Nick Clegg has been telling us why he apologised over the student fees u-turn and what he thinks of the spoof video.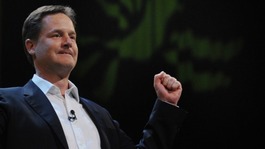 Parents and grandparents will be allowed to draw on their pension pots to secure house deposits for young family members.
Read the full story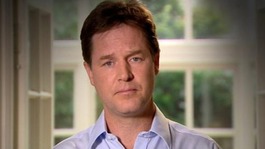 The spoof version of Nick Clegg's apology over his party's tuition fees pledge has reached the top 40 of a music download chart.
Read the full story
Load more updates
Back to top