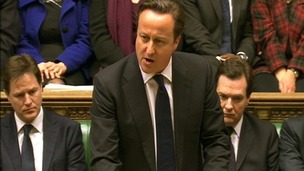 Baroness Thatcher was a prime minister who made Britain great again, David Cameron told MPs today.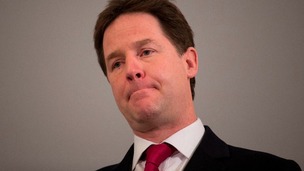 Nick Clegg has come under fire for taking a holiday as benefit reforms kick in leaving struggling households facing shrinking incomes.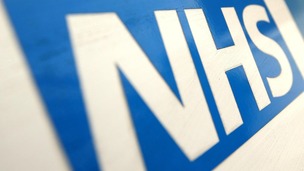 A Leeds doctor is taking part in an ultra marathon from the Department of Health in Leeds, to Nick Clegg's Sheffield Hallam constituency.
Live updates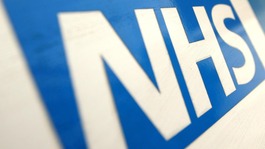 A Leeds doctor is taking part in an ultra marathon from the Department of Health in Leeds, to Nick Clegg's Sheffield Hallam constituency.
Read the full story
Clegg defends handling of harassment case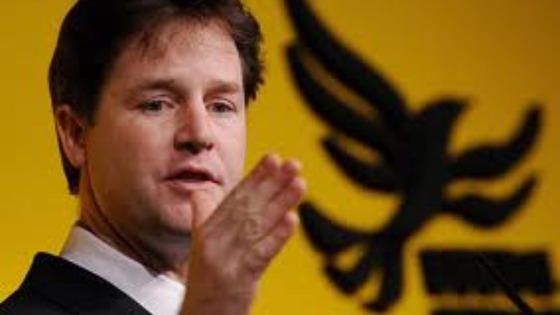 Nick Clegg conceded today that his party made "very serious mistakes" in failing to deal properly with complaints of sexual harassment against its then chief executive Lord Rennard.
The Sheffield Hallam MP and Deputy Prime Minister continued to insist that he was personally unaware of any specific allegations by women in the party until they were broadcast by Channel 4 last week.
But he suggested that the issue was "in the background" when the peer - who strenuously denies the alleged inappropriate behaviour - retired from his senior role on grounds of ill-health.
"There were some very serious mistakes and the women were not listened to and were let down," Mr Clegg said as he was grilled on the controversy during his weekly phone-in on LBC 97.3 radio.
Advertisement
National
Liberal Democrat leader Nick Clegg has told LBC 97.3 the Lord Rennard allegations were "in the background" when he left the post of party chief executive. He added the immediate reason was his poor health:
National
The Sun is reporting that a YouGov poll has found only 11 percent of voters think Nick Clegg has been "open and honest" over the Lord Rennard allegations.
BREAKING: @sun_politics YouGov poll: only 11% of voters think Clegg "open and honest" over Lord Rennard scandal, 52% say not open and honest
@sun_politics YouGov poll: just 2% of voters say they view Lib Dems "more positively" after Lord Rennard row - 28% say more negative
Yesterday Liberal Democrat officials met with police to "ascertain if any criminal activity has taken place". Lord Rennard refutes the allegations of impropriety.
Clegg defends handling of harassment case
Clegg defends handling of harassment case
There is mounting pressure on liberal democrat leader Nick Clegg today after his party plunged further into crisis following allegations of sexual harassment.
In what's being called the biggest test of his career, he's being accused of covering up claims that Lord Rennard inappropriately touched women.
Advertisement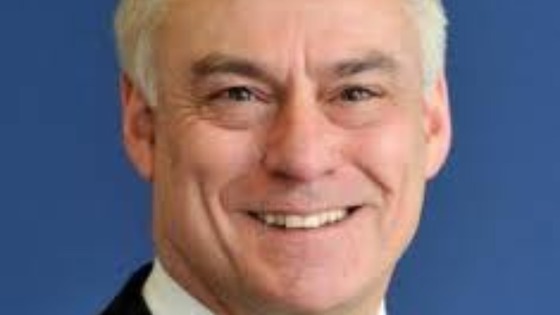 Bradford East MP David Ward will be hauled before Nick Clegg to face disciplinary action over comments he made about "the Jews".
The Liberal Democrat MP was summoned to meet chief whip Alistair Carmichael on Monday night but must now defend his actions to the party leader.
Lib Dems said there would be "further meetings as part of a disciplinary process" but refused to be drawn on whether that could result in Mr Ward being kicked out of the party. The row first blew up over a posting made by Mr Ward after signing a memorial book to mark Holocaust Memorial Day.
He wrote that he was "saddened that the Jews, who suffered unbelievable levels of persecution during the Holocaust, could within a few years of liberation from the death camps be inflicting atrocities on Palestinians in the new state of Israel and continue to do so on a daily basis".
The Lib Dem initially defended the comments but later apologised.
High-speed rail link controversy
Our correspondent David Hirst speaks to the Deputy Prime Minister about HS2 in Sheffield.
Stringfellow's election claim
Peter Stringfellow has suggested he will stand against Nick Clegg in the Deputy Prime Minister's Sheffield Hallam constituency at the 2015 General Election. The nightclub owner has twice been singled out by Mr Clegg as someone who doesn't deserve things like the pensioners' winter fuel allowance.
Speaking on a London's LBC 97.3 last night, Mr Stringfellow from Sheffield hinted that Nick Clegg's seat might be a target.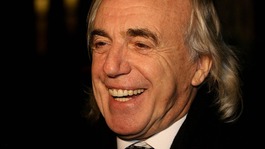 Nightclub owner Peter Stringfellow has signalled he could stand against Nick Clegg at the 2015 general election.
Read the full story
Load more updates
Back to top