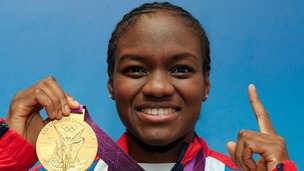 Nicola Adams has revealed how she fought through the pain barrier to make history as Olympic women's boxing gold medallist.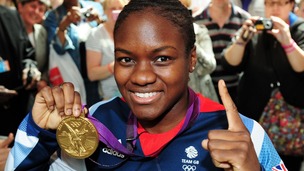 Gold medal winning boxer Nicola Adams from Leeds was back home today. She says she's happy to be a role model for young people.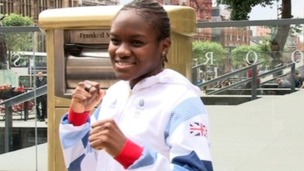 Olympic gold medallist Nicola Adams has been meeting her fans in Leeds.
Live updates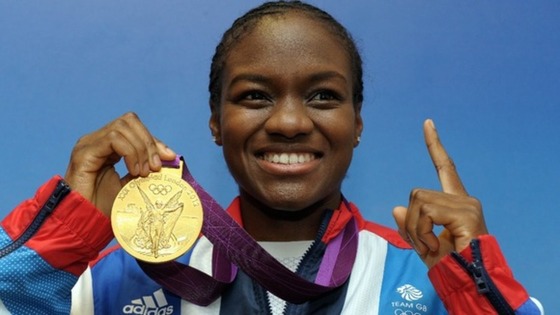 Leeds' Olympic boxing gold medallist will team up with another boxing star as they launch a new gym in Sheffield today.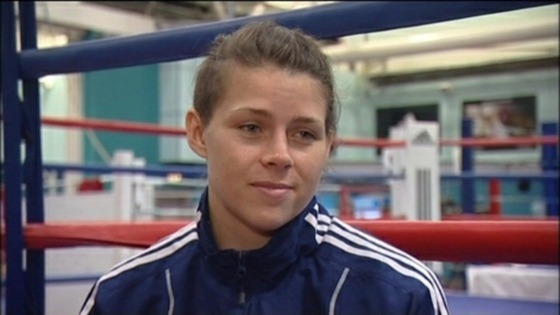 Nicola Adams and Savannah Marshall, Britain's first ever women's world boxing champion, will open the £1m gym at the English Institute of Sport Sheffield (EIS Sheffield).
The facility includes 90 new pieces of equipment, and one of the biggest weights gyms in the city.
The gym opening marks a year of celebrations for the 10th anniversary of the venue.
She was one of the Golden Girls of the Olympics - Yorkshire's own Nicola Adams - and today Team GB's first ever British Boxing Champion was back in the ring. She's inviting the next generation of would be Olympians to join her, and put their energies into sport in a bid to cut youth crime.
Advertisement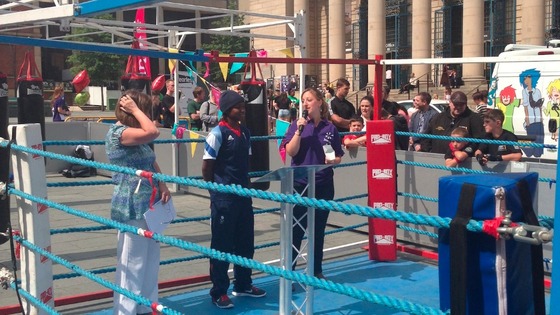 A "have-a-go" boxing event aimed at discouraging knife crime and gangs in Sheffield was backed by Leeds Olympic champion Nicola Adams today.
A mobile boxing arena has been set up in Tudor Square, where Nicola Adams encouraged youngsters hoping to take up the sport.
It's part of the Join In Summer event, running over the anniversary period of the Games. More than 10,000 local events are being put on in clubs and community centres up and down the country, aiming to attract half a million people and 100,000 new volunteers.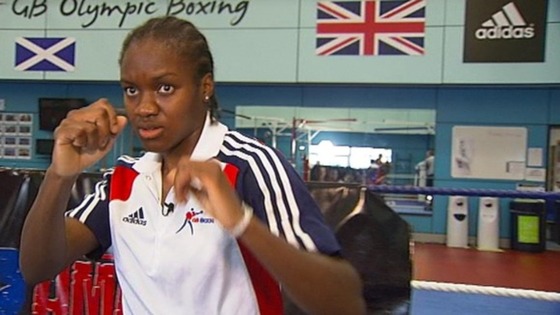 Nicola Adams eased past Holland's Abbygail Deekman to guarantee at least a bronze medal at the European Union Championships in Hungary today.
Leeds' Olympic champion followed up her comeback win over Italy's Terry Gordini on Monday with a one-sided win over Deekman, who was retired on her stool.
Lisa Whiteside secured a second medal for Great Britain when she outpointed Poland's Karolina Michalczyk in the 54kg quarter-finals.
Ireland's Olympic champion Katie Taylor also reached the semi-finals with a fourth round stoppage over Hungary's Benke Sara.
Taylor, who is bidding for her fifth consecutive EU title, will next meet Finland's Mira Potkonen on Friday.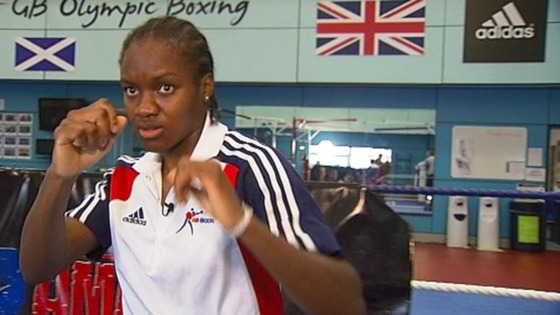 Olympic champion Nicola Adams will be in Sheffield today to unveil a new statue. It will then go on display at Sheffield Forgemasters where it was made.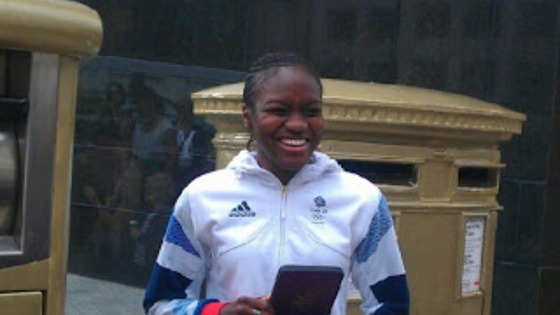 Leeds' own Olympic boxing champion Nicola Adams MBE will be the guest of honour at the launch of a new exhibition showcasing local talent today.
The 30-year-old, who made history at London 2012 by becoming the first-ever winner of an Olympic gold medal in women's boxing, will be star guest at a display of art produced by local girls which goes on show at the St John's Centre.
The display follows a project carried out by the girls, aged 11 to 15 through the Harehills-based charity Getaway Girls. They have used the Olympic themes to look at the roles of sportswomen from the past and present to the future as well as fashion within the sports industry.
Nicola, who was recently presented with her MBE for services to boxing at Buckingham Palace, is the president of national Sport England-funded initiative US Girls which aims to encourage young women in disadvantaged areas to be more active, and was a partner in the project.
Advertisement
Nicola Adams geared up for charity
Nicola Adams geared up for charity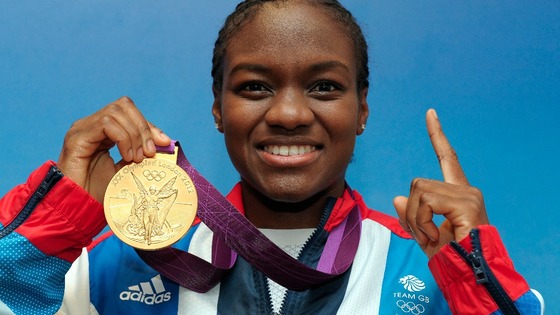 The UK celebrated International Women's Day this week, and who better to help launch a scheme to get women into sport than Leeds' Olympic Champion Nicola Adams.
The champion boxer donated more than six thousand pounds to Gear 4 Girls, an initiative to supply sports equipment and clothing to thirty thousand girls from disadvantaged communities. As well as raising money, sports associations are donating equipment.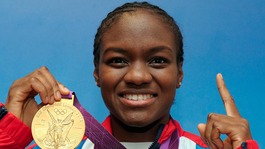 Nicola Adams has revealed how she fought through the pain barrier to make history as Olympic women's boxing gold medallist.
Read the full story
New Year Honours
The mother of Olympic boxing champion Nicola Adams says both she and daughter screamed when they heard she was named in the New Year Honours. Dee Adams says they were both overjoyed and overwhelmed.
Load more updates
Back to top