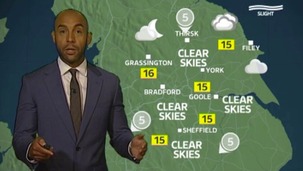 Calendar weather update with Alex Beresford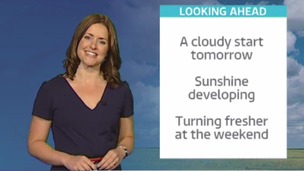 Calendar weather update with Amanda Houston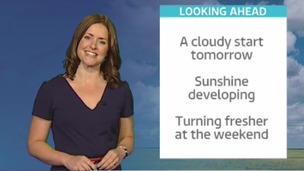 Calendar weather update with Amanda Houston
Live updates
School's out - delays expected for 'great getaway'
Motorists are being warned to expect delays on the roads as the "great getaway" sees thousands of families travel to holiday spots around the country.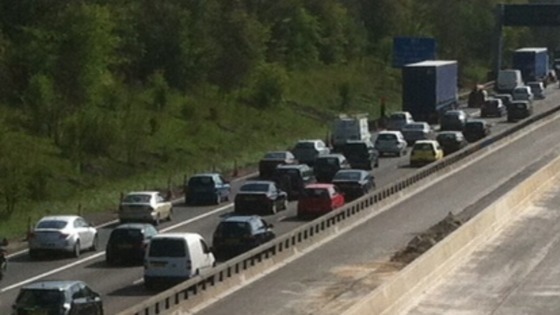 The Yorkshire Dales is among the most popular areas for holiday makers as well as the South West, South coast, Wales, Scotland and The Lake District.
According to new research just under half of motorists take their car on holiday, with many travelling to France or Germany.
The study also found that about half will check their tyre tread before setting off while almost one in ten make no checks at all.
British drivers will travel an average of 1,082 miles, those from Yorkshire and the Humber cover slightly less at 1,006 miles on average.
Advertisement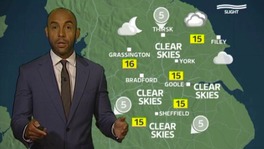 School's out - delays expected for 'great getaway'
Today is the first Friday of the school holidays - which traditionally causes lengthy traffic jams. Drivers in our region could see their journeys lengthened by up to an extra 50 per cent today - particularly before 10am and after 6pm, as families venture off on holiday.
Here is a list of the roads in our region which are most likely to have delays:
A170 between A1 and Scarborough - 25 minutes
A64 between York and Scarborough - 15 minutes
A166 between York and Bridlington - 15 minutes
M18/M180 between Sheffield and Grimsby - 20 minutes
A14 between Midlands and East Coast - 40 minutes
A158 between Lincoln and Skegness - 20 minutes
Advertisement
Load more updates
Back to top