The AirLive website which is run by a group of aviation enthusiasts has obtained a photograph of the plane they say was escorted in to Newcastle Airport on Monday evening by Typhoon jets from RAF Coningsby after losing contact with air traffic control: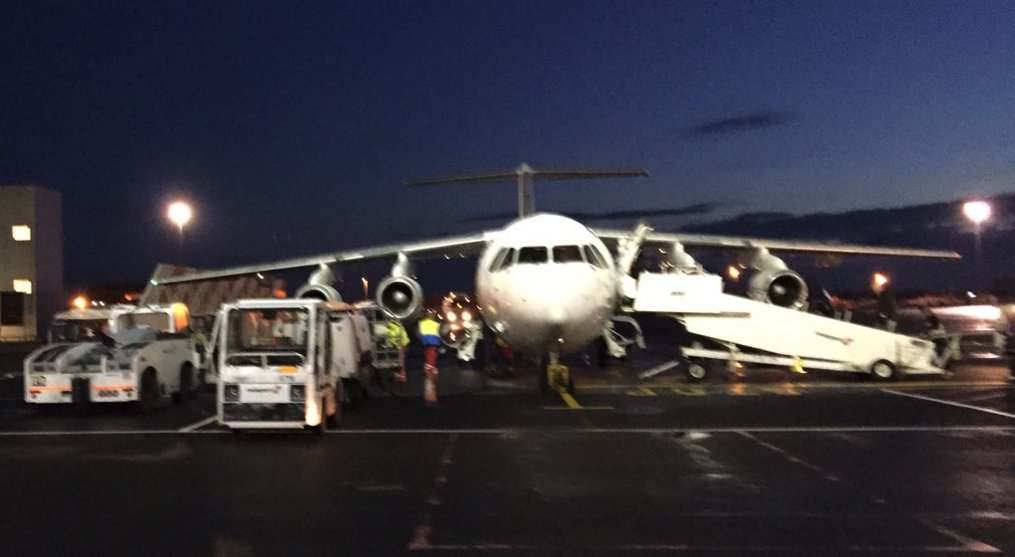 A twitter account that monitors air traffic says it believes the RAF typhoon jets were scrambled to escort an Air France plane in to Newcastle Airport which had lost radio contact.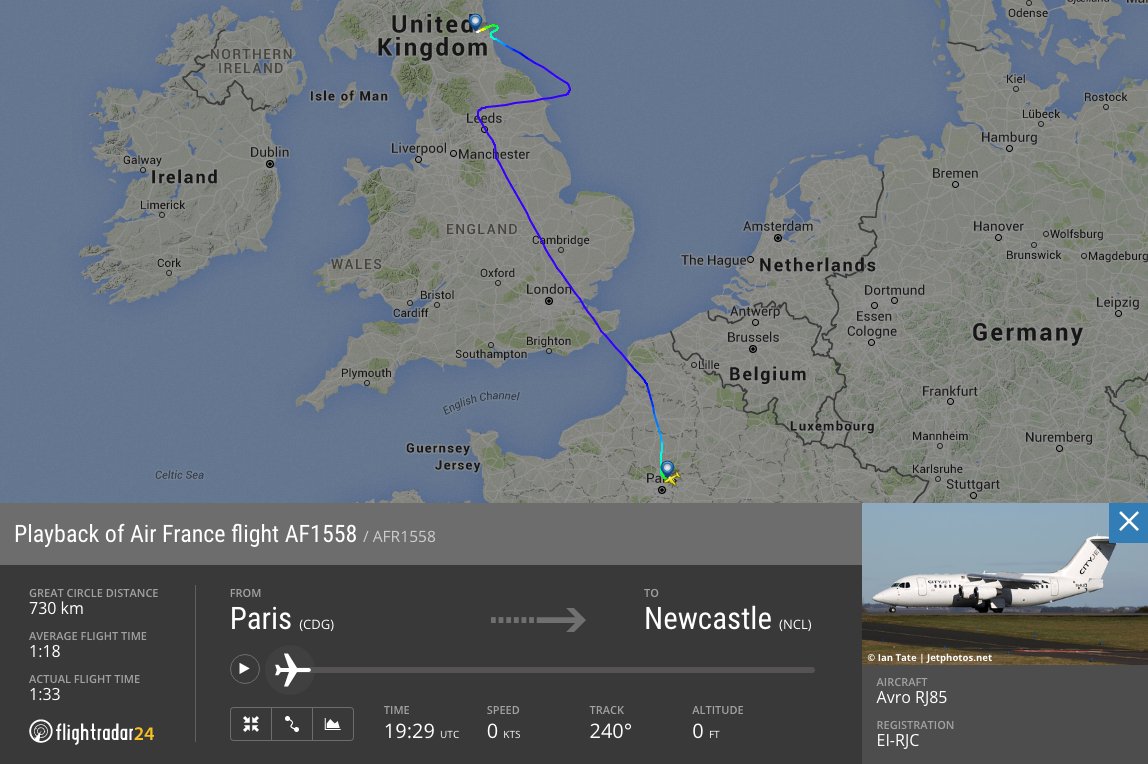 Advertisement
The RAF has confirmed that typhoon aircraft were launched from RAF Coningsby this evening after reports of an unresponsive civilian aircraft.
"Quick reaction alert Typhoon aircraft were launched today from RAF Coningsby to identify an unresponsive civilian aircraft. Communications were re-established and the aircraft has been safely landed."
– RAF spokesperson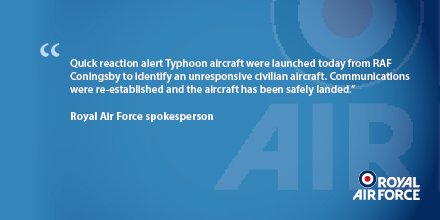 The Ministry of Defence says it is aware of reports of loud bangs heard across much of the North of England which police are blaming on sonic booms but the MoD says it is not in a position yet to confirm whether any of its planes are involved.
West Yorkshire Police have advised people who heard two loud explosions not to worry. They believe they were caused by aircraft:
Loud bangs heard in Leeds/Doncaster area. Nothing to worry about, WYP are aware and this is believed to be a sonic boom from an aircraft.
A sonic boom has been heard over various parts of the region after a typhoon jet flew over Leeds-Bradford airport.
A sonic boom is the sound associated with the shock waves created by an object travelling through the air faster than the speed of sound. Sonic booms generate enormous amounts of sound energy, sounding much like an explosion.
An unofficial twitter account which monitors activity at RAF Coningsby says it believes the bangs were caused by typhoon jets.
Sorry, this content isn't available on your device.
Sorry, this content isn't available on your device.
Sorry, this content isn't available on your device.
Sorry, this content isn't available on your device.
Advertisement
Two loud explosions have been reported across parts of West and North Yorkshire.
Dozens of people took to social media shortly before 10pm on Monday evening to report hearing loud bangs.
North Yorkshire Police say they believe the noises to be sonic booms and confirmed they are making enquiries:
Numerous reports of loud bangs acros the county, believed to be sonic booms from an aircraft. Enquiries ongoing, no danger to the public.
Emma Jesson has the early morning forecast for Bank Holiday Monday - and its all strong winds and blustery showers.
Read the full story ›
Emma Jesson has the late forecast and tells us what's in store for Bank Holiday Monday.
Read the full story ›
Load more updates