A new booklet has been launched by North Yorkshire Police aimed at making more information available to victims of crime.
The booklet brings together in one place pieces of information surrounding victim care, which were previously provided in a range of different leaflets.
The booklets will be given to victims by police officers when they visit them for the first time.
I want victims to feel confident that North Yorkshire Police will ensure the emotional and practical needs of victims are met and that we will provide the best possible service at all times.

We believe this new booklet provides victims with all of the information they need. The information is clear and presented in a way which will help guide victims through their criminal justice journey.

I cannot stress just how important it is for victims to feel assured that the police, and other criminal justice partners, are there to support them in their situation.

Our teams of officers will provide knowledge and expertise every step of the way and we encourage victims to contact the officer in their particular case if they have any questions or queries.
– Chief Constable Dave Jones
North Yorkshire school pupils have taken part in a dance and drama event which encourages young people to stay away from drugs and alcohol.
Read the full story ›
Advertisement
Following a decision by Police and Crime Commissioner Julia Mulligan to move the North Yorkshire Police headquarters to central Northallerton, she has confirmed that the current Newby Wiske headquarters site is up for sale.
The new police headquarters will be Alverton Court in Northallerton, the former Rural Payments Agency building.
Newby Wiske Hall, The Grade II-listed country home, has served as North Yorkshire Police's headquarters for nearly 40 years. Prior to its current use, Newby Wiske served as a training centre for the old North Riding Constabulary from 1954.
The police are due to move to their new building in autumn 2017, and will accept interest on the current site from all interested parties.
One of the first commitments I made on taking up office was to move North Yorkshire Police out of the expensive and largely unsuitable Newby Wiske site into more accessible accommodation, better suited to a modern police service."
– Julia Mulligan, North Yorks Police and Crime Commissioner
A new puppy has joined North Yorkshire Police and begun the process which could see her one day qualify as a fully-fledged police dog. The four-month old Belgian Malinois joined the force a few weeks ago - and has been named 'Diesel' in honour of the police dog killed in Paris last month.
She has been assigned to a volunteer puppy walker who will care for her, and ensure she gains experience of a variety of situations, including socialising with people and other animals, busy traffic, crowds of people and loud noises.
Such exposure at an early stage is vital for her to progress through to her basic training, and ultimately become a Police Dog.
As she grows and throughout her training period, Diesel will be continually assessed for her temperament, personality and suitability as a police dog.
The name Diesel was chosen out of respect for the police dog that died in a raid on an apartment block in Saint Denis, Paris, in November. The death touched us all, and having the name live on is a wonderful way to respect Diesel's memory.
– Sergeant Simon Whitby, North Yorkshire Police Dog Section
The Yorkshire Air Ambulance has been called to a serious collision at Castle Car Park in Tower Street, York. North Yorkshire Police are asking people to avoid the area while they deal with the incident.
Serious collision at Castle car park, Tower Street, #York. @yorkshireairamb is attending - please avoid the area at this time.
North Yorkshire Police have written a letter to Father Christmas asking for people to "lock up and light up." The force says it will be working hard over the festive period to keep people safe, and it hopes that everyone will do their bit by locking their doors and watching out for their property.
Advertisement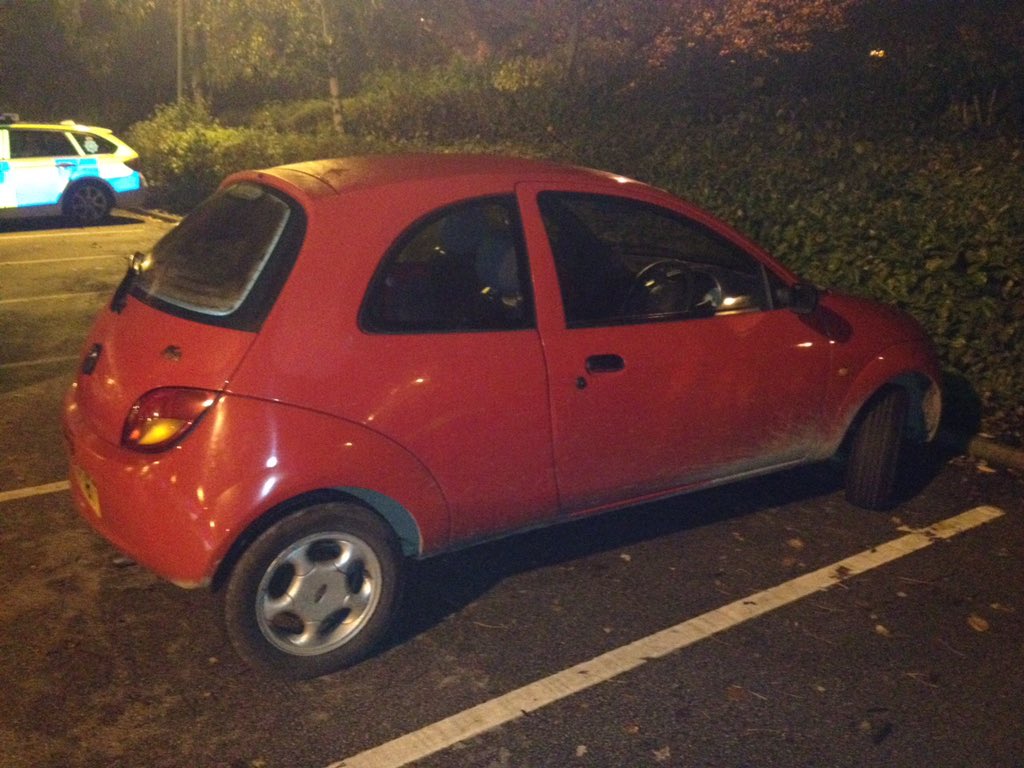 Police Dog Meg will be joining North Yorkshire Police's battle against drugs and weapons.
Well done PD Meg, who is now a fully licensed narcotics, cash and firearms detection dog for North Yorkshire Police!
North Yorkshire Police are appealing for help to identify an elderly man found dead on Scarborough's North Bay beach on Friday morning.
Police and paramedics were alerted at 7.54am on Friday, September 11, by a member of the public to the body of a man on the beach.
Police are treating it as a sudden and unexplained death at this early stage as enquiries continue.
Officers are seeking the public's assistance to help identify the man who is described as white, aged between 75 and 85 and is 5ft 9in tall. He has a medium build with grey hair, blue-green eyes and size nine feet. He had a gold crown on the lower left side of his jaw.
The man was found wearing a white, purple and blue check full sleeve shirt, a white vest, grey socks and black 'Paddlers' make shoes. He was also wearing an analogue "Eton" watch.
Police would like to trace any witnesses who, during the past 24 hours, may have seen someone in the area of the North Bay or entering the water, who matches this description.
Anyone with information which could assist in this investigation should contact North Yorkshire Police on 101, select option 1, and speak to the Force Control Room. Please quote reference 12150160099.
Officers arrest 2 for possession of cannabis with intent to supply. Ruined someone's day! http://t.co/dthkpDqnhz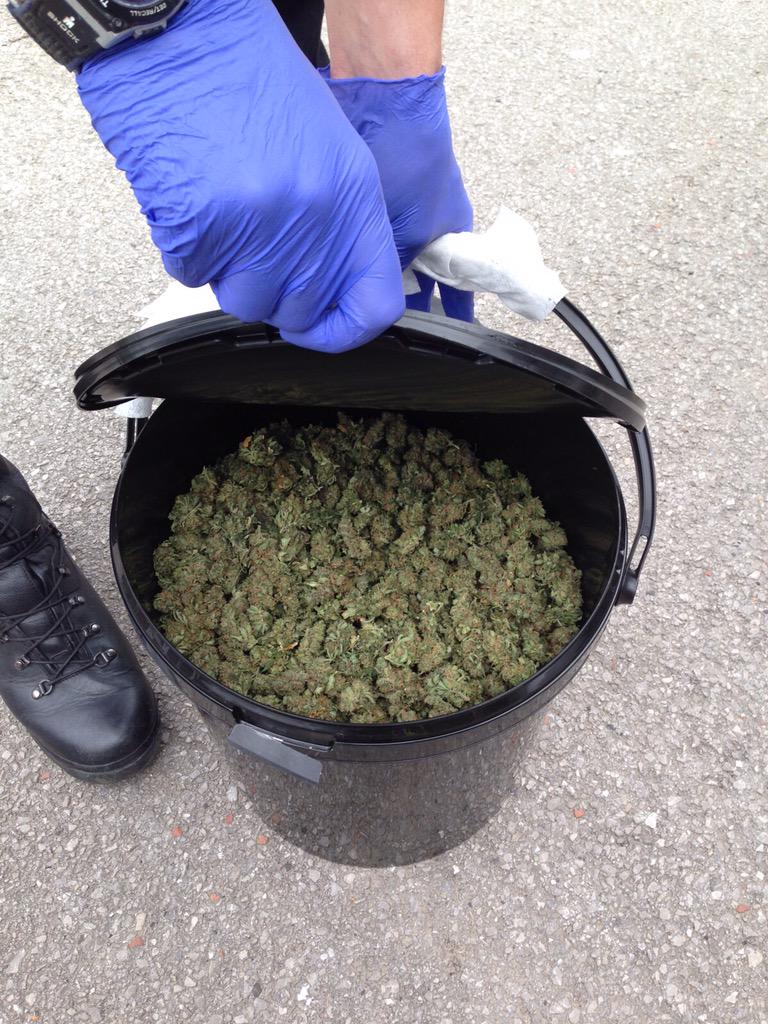 Police have seized a bucket of cannabis from a couple in North Yorkshire. Officers from North Yorkshire Police stopped a silver Audi at Gate Helmsley and found the cannabis in a bucket in the boot.
The two occupants of the car, a 20-year-old man and a 24-year-old woman, both from East Yorkshire, were arrested on suspicion of possession with intent to supply cannabis.
Both have been released on bail pending further enquiries.
Load more updates