Police are urging a man wanted for recall to prison to hand himself in. A warrant was issued for the arrest of 24-year-old Ashley Fulcher two weeks ago after he breached his licence conditions.
Ashley, if you see or hear this appeal, our advice is simple – hand yourself in. By remaining at large you are only making the inevitable outcome worse for yourself and prolonging your stay in prison when we catch up with you. We are also asking members of the public who see Ashley Fulcher to contact us straight away.
– North Yorkshire Police
Expect the unexpected as we found out tonight. A glancing blow but fortunately Bambi ran off apparently uninjured http://t.co/fMluODBpng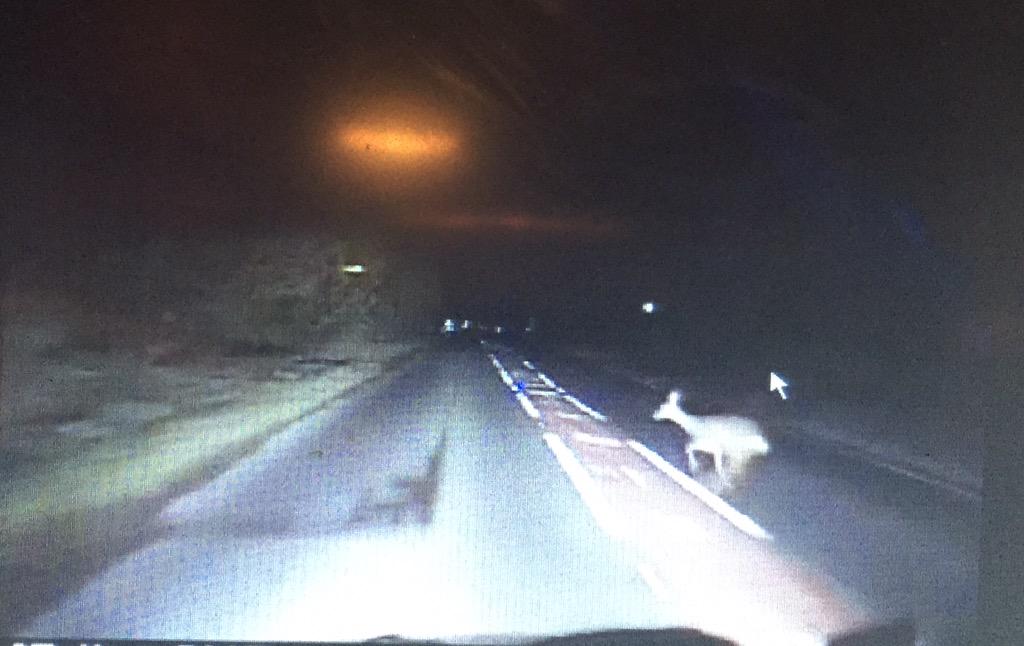 Advertisement
CCTV pictures of two mystery figures seen near the York home of Claudia Lawrence on the night she vanished have been broadcast by police for the first time.
Six years on from her disappearance officers say they have significant new lines of enquiry and they expect to make more arrests in the next few weeks.
Today Claudia's father repeated his plea for information and said if she had indeed been murdered he wanted the right to finally lay her to rest. Sally Simpson reports
Previously unseen CCTV has been released in connection with the disappearance of York chef Claudia Lawrence.
Read the full story ›
Nightclubs and bars in York are to be given breathalysers to help stop people who've had too much to drink being allowed in. It's part of a police initiative to reduce alcohol-related trouble in the city. They're also increasing the number of patrols during weekend evenings.
The breathalysers are another tool to help us tackle drink-related disorder and violence. Many people pre-load before going out for the evening and are already heavily intoxicated before they enter a bar. Much of the disorder and violence we are called to deal with is triggered by excessive alcohol intake. Being drunk and out of control also makes people more vulnerable. The breathalysers will support door staff in the difficult job of challenging people who they believe have drunk too much.
– Acting Inspector Andy Godfrey, York Safer Neighbourhood Team
Police are appealing for witnesses and information about a possible assault involving a woman and boy in Scarborough town centre. It happened outside Boots on Westborough between 12.20pm and 12.45pm on Tuesday 23 December 2014. Police received reports from members of the public that a woman was assaulting the boy. It is believed other passers-by witnessed the incident and may have tried to intervene before the police were called to assist. Officers are working to establish the full circumstances surrounding the incident and are asking people with information to come forward. A local woman aged in her late 20s has been arrested in connection with the investigation. Following questioning she was released on police bail to allow time for further enquires. The boy was medically examined and did not require treatment.
Advertisement
North Yorkshire Police officers and staff have donated hundreds of presents to victims of abuse and families in need this Christmas.
The gifts have been collected at police stations around the county and will be distributed to refuges and charities across North Yorkshire and the City of York over the Christmas period .
The Christmas collection is organised by staff from North Yorkshire Police's Protecting Vulnerable Persons Unit.
Detective Constable Lee Featherstone who organised the collection, said: "'I have worked in communities and with vulnerable people for over 20 years and it's very sad to see people suffer through no fault of their own and who have no control over their situation, particularly at this time of year.
"The festive season can be especially difficult for children and adults who have been affected by crime and they can often find themselves in desperate situations. In many cases, victims are forced to flee their homes leaving everything behind. We hope the gifts go some way to make the festive season a little better for people in these situations.
"This year we have seen a unprecedented amount of gifts donated and it's very heartening to see such a reaction from our staff. I thank them for their wonderful generosity. By taking the time to get involved they will have helped to put a smile on the face of someone this Christmas and helped to make life a little easier for people going through a distressing or worrying time."
A total of around 500 gifts have been collected across the force area and are destined for domestic abuse refuges and various charities across North Yorkshire.
Police investigating an attempted dog theft in Dalton near Thirsk have issued an e-fit of one of the suspects.
A woman was walking her dog near the Oaks in Dalton when two men in a blue van pulled up.
The passenger got out of the van and told the woman to give them her dog. The man then tried to grab the dog which slipped its lead and ran off.
The woman kicked the man and sustained a cut to her wrist as the he tried to get hold of the dog's lead. The dog was found safe in a field nearby and has been reunited with its owner.
The van is described as blue, about the size of a post office van with very dirty rear doors and muddy wheels.
The man who spoke to the woman and shown in the e-fit is described as aged in his mid 30s and spoke with an Eastern European accent. He was wearing muddy lace-up boots, blue jeans and a blue parker style coat with fur around the hood. The driver of the van had dark hair and a dark complexion.
Following the incident, the van drove off towards the Jolly Farmer pub.
Anyone who can identify the man is asked to contact North Yorkshire Police.
North Yorkshire Police made 19 arrests over the weekend as they continued their annual Christmas crackdown on drink and drug driving.
The total number of arrests for drink or drug driving offences since the beginning of December now stands at 71 - with 37 of those people charged to appear at court. During last year's Christmas drink and drug driving campaign which ran between December and January, officers made 118 arrests. The crackdown will continue into the New Year with targeted patrols on the roads across North Yorkshire.
The number of arrests over the weekend was staggering and quite frankly extremely disappointing. Despite repeated warnings about the dangers of drink and drug driving it is hard to believe that people still find it acceptable to get behind the wheel while intoxicated. I have said it many times before, the safe limit is zero. If you are going out intending to have a drink make sure you arrange some alternative transport to get home.
– Deputy Chief Constable Tim Madgwick, North Yorkshire Police
North Yorkshire Police have moved to reassure residents after it was revealed they were one of three forces being investigated by police watchdog the IPCC over alleged failures to act on intelligence relating to indecent images of children:
North Yorkshire Police takes its safeguarding responsibilities extremely seriously and as such the force made a voluntary referral to the IPCC in relation to intelligence received from CEOP.

It would not be appropriate to comment further until the IPCC has completed its investigation.
– Detective Chief Superintendent Simon Mason
Load more updates