Police have released an e-fit of a robber who tried to steal a man's dog during an assault in York.
The victim, a man in his fifties, left his home address on Eastern Terrace, walking a white and brown springer spaniel around midnight on Saturday 21 November. When he arrived at Stockton Lane, a white Transit-style van pulled up and three men jumped out and attacked him, and tried to steal his dog.
The van is described as having a significant scratch to the metalwork down the passenger side, extending from the side sliding door to the rear tail lights. The van had blacked-out windows on the back door, which was a hatchback-style lifting upwards rather than sideways.
The victim received scratches and swelling to his head and face in the incident, but the dog was not taken.
North Yorkshire Police are asking anyone with information to come forward.
Advertisement
A town in North Yorkshire is facing a dark Christmas after thieves stole their seasonal decorations.
Knaresborough's festive displays, including a four foot tall waving Santa and a reindeer were taken from the lawn outside Knaresborough House on the town's High Street sometime on Thursday night.
The fixtures, which are loaned to the town's council are lit up with fair lights and has caused upset in the community, according to North Yorkshire Police.
Officers went on to say the transformer used to power the lights was not taken, making the stolen displays difficult to switch on.
From the beginning of December, police forces across England and Wales are launching their annual Christmas Drink and Drug campaign - targeting anyone over the limit.
As police forces in our region join the nation-wide crackdown, road safety charity Brake is calling for tougher punishments for those who break the law.
Sorry, this content isn't available on your device.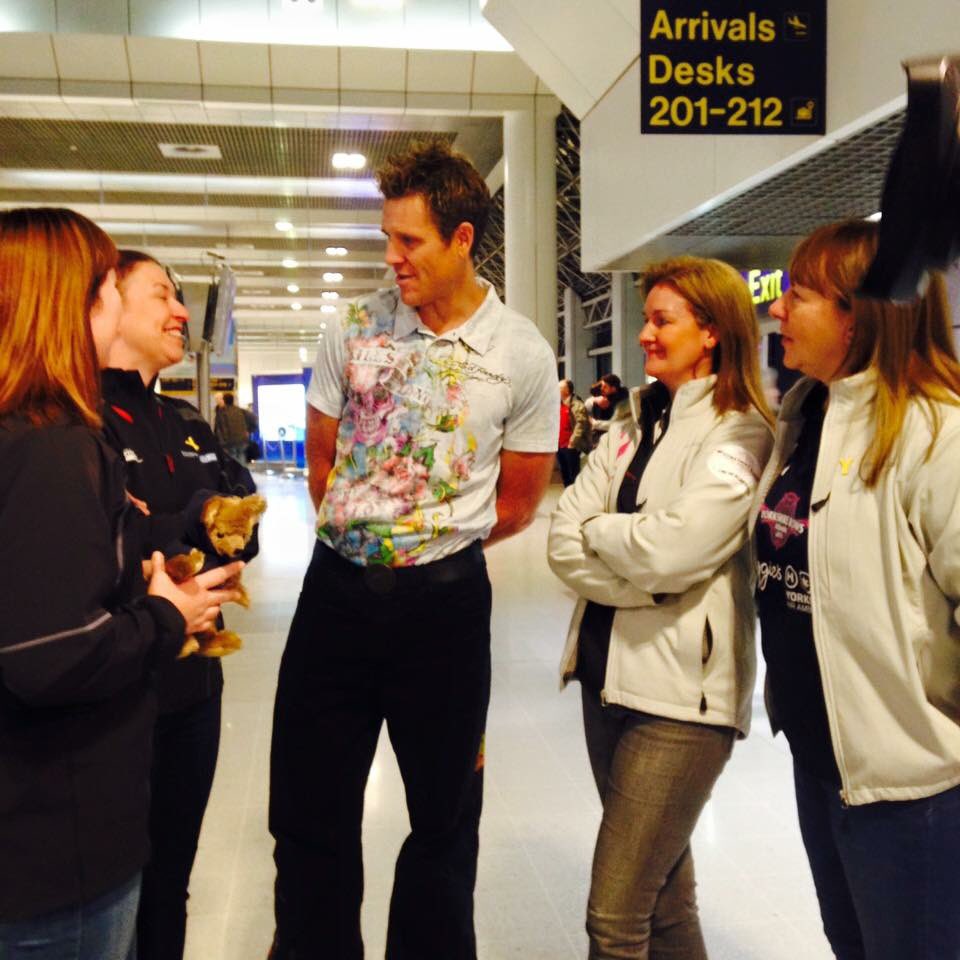 Councillors are meeting in Scarborough today to approve new measures to combat seagulls, amid fears the birds are deterring tourists.
One of the proposals to push them away from the town centre is to design buildings in a way which reduces nesting opportunities.
Advertisement
Rivers are already swollen, heavy rain due on Monday afternoon may cause them to burst their banks. Warnings issued
Read the full story ›
Protestors have taken to the streets of Sheffield today opposed to the Prime Minister's plans to win support for a bombing campaign in Syria.
It mirrored similar protests across the country and a large demonstration in London. Labour leader Jeremy Corbyn has already said he is opposed to any bombing. Martin Fisher has the story.
Friends and family of a man missing in York have urged businesses and residents in the city to check any CCTV footage they may have which may hold clues to his disappearance.
Rory Johnson, 29, was last seen during a night out in the early hours of Friday the 20th of November. Pictures have since emerged of him close to Clifford's Tower. He was also later seen in the City Mills area. Police searches of the river Ouse have been halted, for the time being, as officers focus on piecing together his last known movements.
Load more updates