A man has died following a crash near Northallerton.
The victim, a man in his 40s from Ripon, was driving a green Toyota towards the town on the A167 when he was involved in a collision with a black Nissan Juke and a silver Vauxhall Vectra travelling in the opposite direction at around 8am.
The drivers of the other two cars were taken to hospital with suspected chest injuries, but they are not believed to be life-threatening.
The road was closed for around five hours while investigations were carried out.
North Yorkshire Police are appealing for witnesses to call the major collision investigation team via 101.
Police are at the scene of a collision between a lorry and a bus in York.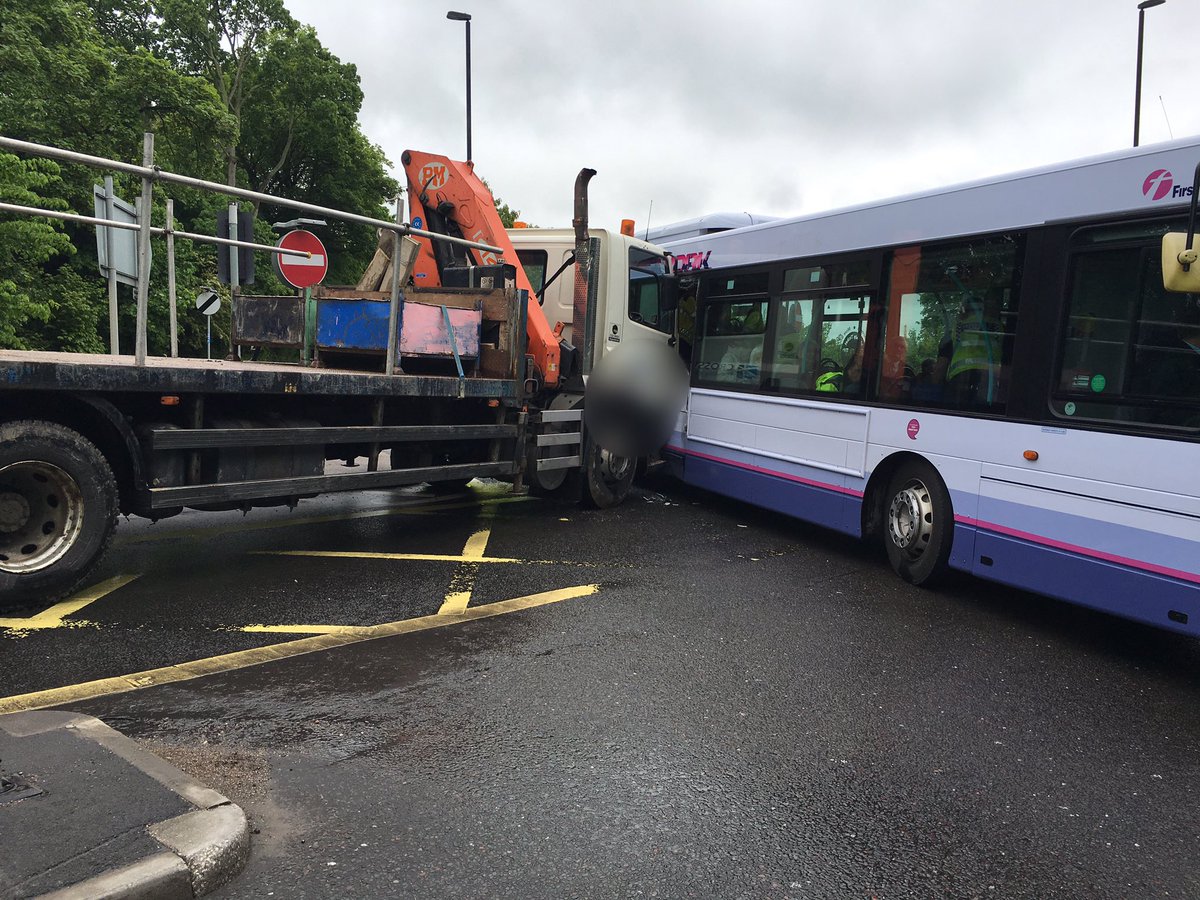 Police worked for about an hour to clear the scene. The road is now open.
Advertisement
Detectives are appealing for information after a woman was raped on a footpath near the University of York.
They say the incident happened in the early hours of Friday 13 May 2016, at around 2.15am. It was reported to the police on 23 May.
It is believed a woman aged in her 20s was attacked on the public footpath that leads to Walmgate Stray, behind the university campus in Heslington.
The suspect is described as black, of medium build, aged between 20 to 30 and around 5ft 6in to 5ft 10in tall. He was wearing a dark coloured hoodie top.
Police are carrying out extensive enquiries into the incident and are appealing to anyone who was in the area at the time and saw anyone matching the description of the suspect, witnessed any suspicious behaviour or has any other information that could help the investigation, to contact them.
The local policing team will be carrying out reassurance patrols in the area.
"Sexual attacks by strangers are rare, however, when they do occur, they can cause alarm in the local community. Our advice to anyone who studies, lives or works in the area is to adhere to our usual safety advice when out and about at night. Always stick together with your friends and get a taxi home. For students, the university security staff can help you with taxis and escorts across campus at night."
– Detective Inspector Mark Pearson, of North Yorkshire Police's Major Crime Unit
Police have urged cyclists to take extra security precautions after a rise in bike thefts in Harrogate.
Six thefts have been reported in the town centre area in the last week and 21 since the start of April.
Extra patrols are being carried out to combat crimes.
Advertisement
Shepherdess Amanda Owen not only tends her flock of sheep and children in the Yorkshire Dales ..... she also finds time to write books!
Read the full story ›
The GMB Union has welcomed North Yorkshire County Council's 'pragmatic' decision to approve a bid from Third Energy to frack for shale gas.
It says shale gas extraction presents a 'significant opportunity' to maintain energy security and promote skilled job creation in the UK.
The council's planning committee has voted in favour of extracting shale gas at an existing two mile deep well near Kirby Misperton in Ryedale. It's the first time in five years that the industry has been given the go-ahead in the UK for the exploration of shale gas.
A viability test will take place on the well, drilled in 2013, and if the site is suitable, consent has been given for shale gas extraction for nine years.
GMB will monitor with interest the viability test on the well in Kirby Misperton North Yorkshire over the coming year. Shale gas extraction presents a significant opportunity to maintain energy security and promote skilled job creation in the UK but all relevant safeguards, consultation and regulation of the industry must be scrutinised to the highest standard by public officials. Anything less than protecting these workers from exploitation in a fledgling industry, as we did with gas workers 126 years ago, would be a betrayal of our history and moral responsibility.
– Stuart Fegan GMB National Officer
Load more updates