The GMB Union has welcomed North Yorkshire County Council's 'pragmatic' decision to approve a bid from Third Energy to frack for shale gas.
It says shale gas extraction presents a 'significant opportunity' to maintain energy security and promote skilled job creation in the UK.
The council's planning committee has voted in favour of extracting shale gas at an existing two mile deep well near Kirby Misperton in Ryedale. It's the first time in five years that the industry has been given the go-ahead in the UK for the exploration of shale gas.
A viability test will take place on the well, drilled in 2013, and if the site is suitable, consent has been given for shale gas extraction for nine years.
GMB will monitor with interest the viability test on the well in Kirby Misperton North Yorkshire over the coming year. Shale gas extraction presents a significant opportunity to maintain energy security and promote skilled job creation in the UK but all relevant safeguards, consultation and regulation of the industry must be scrutinised to the highest standard by public officials. Anything less than protecting these workers from exploitation in a fledgling industry, as we did with gas workers 126 years ago, would be a betrayal of our history and moral responsibility.
– Stuart Fegan GMB National Officer
Advertisement
University lecturers across our region are set to begin a two-day national walkout today in an ongoing row over pay.
The strike has been called by the University and College Union (UCU).
Further industrial action will see staff working to contract from this point, which includes refusing to work overtime, set additional work or undertake voluntary tasks such as covering for colleagues.
The move is likely to cause disruption on campuses around the country.
A hearing takes place in London today ahead of the inquests into the deaths of 30 Britons in a terrorist attack in Tunisia.
Six people from our region were among those killed when a gunman opened fire on a beach near the town of Sousse last June.
The inquests are scheduled for 2017.
Advertisement
Roads in Navenby, Lincolnshire, have now re-opened after an earlier gas leak was stopped. Police and gas officials have thanked residents and motorists for their patience.
The chief executive of Third Energy, which has been given approval to frack for shale gas in North Yorkshire, says it is not celebrating a victory, but sees it as a 'huge responsibility'.
Rasik Valand also says it will be some time before any activity is seen in the area of Kirby Misperton.
This approval, is not as a victory, but is a huge responsibility. We will have to deliver on our commitment, made to the committee and to the people of Ryedale, to undertake this operation safely and without impacting on the local environment.

However, don't expect to see any activities on site in the near future. We have conditions from both the planning authority and the Environment Agency to discharge. There are other consents and notifications required prior to receiving final consent from the Secretary of State. Then there is the normal commercial and project management work, such as the letting of contracts and ordering of long lead items.

The purpose of this application is to establish if the gas seen in some samples in this hybrid sandstone shale formation can be made to flow, at what process conditions and for how long. If this flows then we will need to assess how it performs for some months before making any conclusions. So now we move on to the next stage of obtaining required approvals.
– Rasik Valand, Chief Executive of Third Energy
Parents who have been calling on Hull City Council to hold a local inquiry into the baby ashes scandal are celebrating a victory for their campaign.
Justice Secretary Michael Gove has today written to the council demanding it holds an independent inquiry - similar in extent to the Emstrey inquiry in Shropshire.
Watch Helen Steel's report here:
Tina Trowhill, along with Hull North MP Diana Johnson, met with justice secretary Michael Gove in February.
Tina's son William was stillborn in 1994. She was told there would be no ashes, and only in 2014 did she find out there had been - and they had been scattered at a crematorium in the city. She launched a support group and dozens more parents came forward with a similar story.
The meeting with Mr Gove followed an investigation by Calendar, which found the scandal went deeper. It found the ashes of up to 50 babies were still being held at Co-op Funeralcare, which had a historic working arrangement with the local NHS Trust. Some dated as far back as 23 years ago.
Today, Diana Johnson confirmed that Mr Gove had written to her, informing her that he was to ask Hull City Council to hold a local inquiry - something that it has refused to do during the 18-month campaign.
The letter says:
''I am pleased to be able to tell you that my fellow Secretaries of State for Health, and Communities and Local Government, have agreed with me that there is a need for an historic investigation into the practices relating to infant cremations in the Hull area, and we have today jointly written to the Chief Executive of the council asking him to commission this. We have suggested that the Hull investigation should have similar terms of reference to the Emstrey investigation. It will be independent of central Government.''
– Justice Secretary Michael Gove, in a letter to Diana Johnson MP
In a statement, Hull City Council says it will consider the request, but will not commit to holding an inquiry.
"We are very sensitive to the feelings of those who have been affected by this historic issue and of the need to ensure that parents across the country do not have to deal with the upset and uncertainty of not knowing what has happened to their baby's ashes.

"No decision has yet been made to hold a local inquiry but we will consider the Minister's request taking into account all of the work that has been undertaken locally with the hospital and funeral directors, the previous enquiries in Scotland and Shropshire and the recent national call for evidence, towards which we have contributed substantially.

"Our position has always been that this is a national issue and that the best way to ensure that parents, at a time of great distress, have confidence in a consistent and caring process across all hospitals, funeral directors and crematoria in dealing with the ashes of their babies is for the Government to develop and issue clear guidelines within a national Code of Practice, based on the findings of a national inquiry."
– Trish Dalby, Deputy Chief Executive, Hull City Council
Welcome to Yorkshire have won a silver medal at the Chelsea Flower Show with their exhibition 'God's Own County'.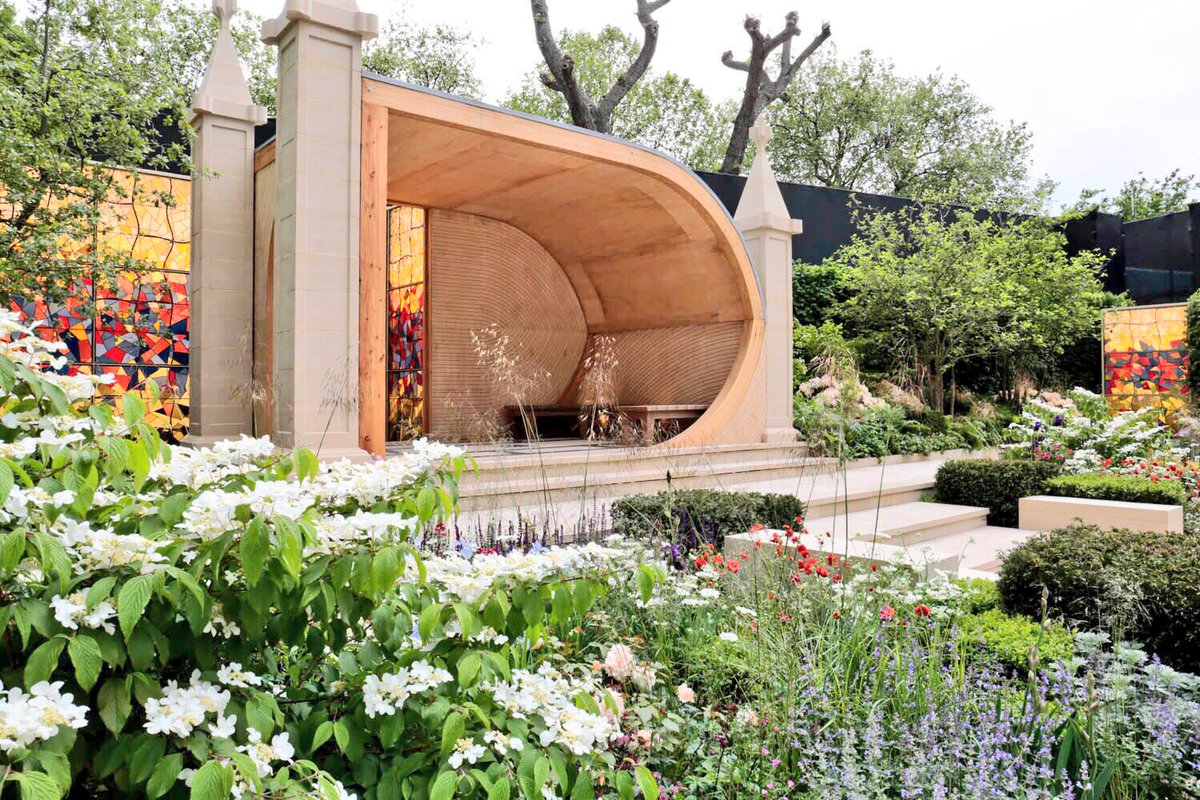 Load more updates