After almost eight years in an Indian prison, Peter Bleach was plunged back into his former life as an arms dealer by a Danish film-maker.
Read the full story ›
Paul Haxby takes us on a trip over the Derbyshire Peak District whose valleys were shrouded in fog late last week.
Read the full story ›
Advertisement
The A1 motorway near Catterick is closed the northbound due to the heavy rainfall across in the region: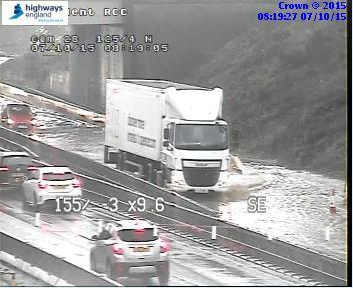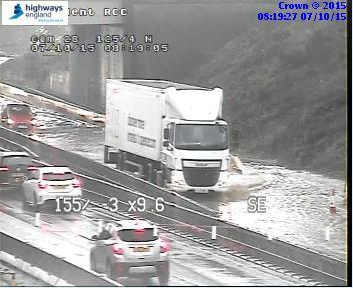 A brewery in North Yorkshire will today receive a visit from a Chinese delegation.
The visit to Black Sheep Brewery in Masham comes just two weeks after the leaders of Leeds and Sheffield city councils travelled to China with Chancellor George Osborne to promote investment in the North.
The refugee and migrant camps in Dunkirk are just 30 miles from the sprawling Calais 'Jungle', but the setting could not be more different.
ITV Calendar travelled with Bradford-based charity the Human Relief Foundation to the Grand-Synthe, to find out how aid from Yorkshire is helping people in the camp.
Watch the second of two special reports:
Advertisement
From Best Soap to Best Newcomer - Emmerdale had a heavy load to take home after last night's awards.
Read the full story ›
An 11-year-old from grimsby caused such a stir when he eulogised about Grimsby on Calendar that we went back to see him.
Read the full story ›
A Harrogate woman badly burned in a bonfire accident is warning that proposed cuts at North Yorkshire Fire Service could have disastrous consequences.
Lucy Morgan narrates a video in a campaign against the cuts and is backing the Fire Brigades Union in opposing the plans.
Simon Wall, chair of the FBU in North Yorkshire, said: "Lucy is an inspiration for the work she has done raising awareness of the cuts we're facing.
"Lucy knows more than most about the importance of firefighters being able to get to emergencies as quickly as possible."
But Owen Hayward, Head of Risk Management at North Yorkshire Fire Service said: "We believe that the proposals will mean that there is still an effective fire and rescue service response, whereby the right number of highly trained staff, with the right equipment will be sent, in good time, to emergencies of the type that Lucy was involved in."
ITV Calendar travelled with a Bradford charity to the unseen camps of Dunkirk - where conditions are very different to the Calais Jungle.
Read the full story ›
Load more updates