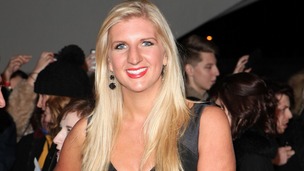 Nottinghamshire Olympic medalist has been speaking about her appearance following reports she has undergone surgery.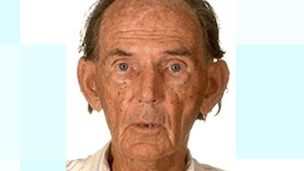 A former Catholic priest who pleaded guilty to 21 charges of sexually abusing boys & girls, has been jailed for a total of 15 years.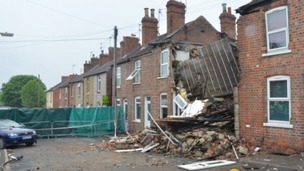 It's been confirmed that an explosion at a house in Newark which killed two people was caused by a build up of foam fumes.
Live updates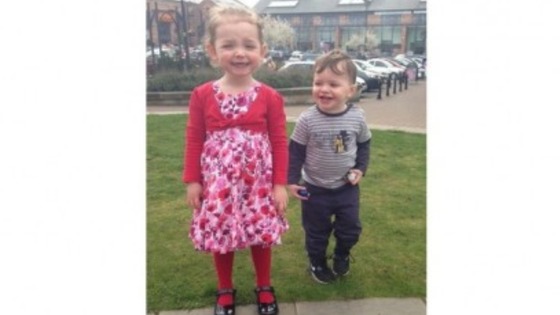 The search for a family from Retford who have gone missing has extended to Ireland.
A search was mounted yesterday for 24-year-old mum Rosemarie Senior, her 27-year-old partner Sidney Winson, and Rosemarie's children, three-year-old Nora Lisa Ward and two-year-old James Dean Docherty.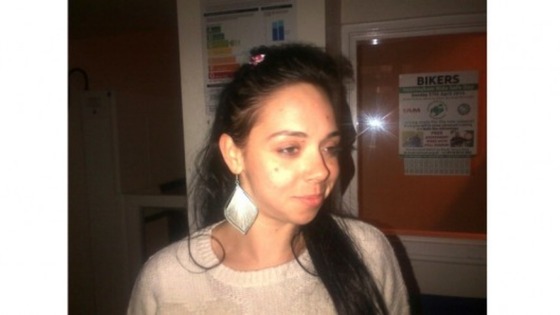 The family were last seen in Chancery Lane, Retford at about noon.
Initial investigations have led the force to believe the family may be in Ireland or on their way to the country.
Police would like to make contact with them to ensure they are safe and well.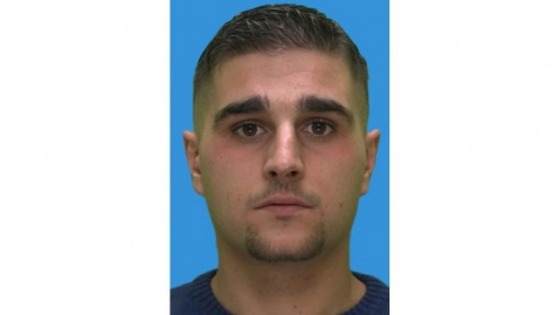 A woman who went missing from Worksop has been found.
Police say Sarah Thompson was found safe and well.
Advertisement
Central
22:44 spillage of 25 litres of acid in a warehouse in Ashfield Absorbent granules and protective mats used by Service in chemical suits
Fire crews have been dealing with an acid spill at a warehouse in Nottinghamshire overnight.
Nottinghamshire Fire & Rescue service tweeted at 22:44 on Wednesday that 25 litres of acid were involved at the business in the Ashfield District.
Chemical suits, absorbent granules & protective mats were used to tackle the spill/ There are no reports of any injuries.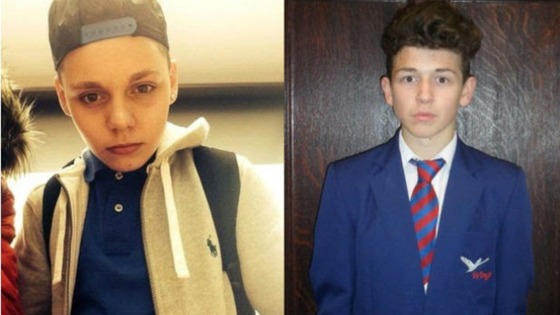 Two teenage boys from Newark have been missing for over a week.
Niall Smith, 15, and Dilan Forster-Doyle, 16, were last seen in Newark on the afteroon of 27 April. They were supposed to be picked up from the town that evening but failed to turned up.
The teenagers may be in the Manchester area as Niall was seen in the city on the day he went missing.
Officers and their families are keen to know they are safe and well.
Niall is white, about 5ft 3ins tall, of medium build and has dark brown hair. He was last seen wearing a grey cap, a blue jacket and grey jogging bottoms.
Dilan is white, about 5ft 8ins tall, of slim build and has brown hair. He was wearing a sports cap, grey tracksuit bottoms, black trainers and a jacket.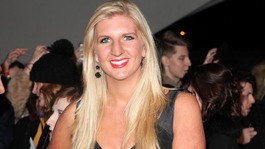 Nottinghamshire Olympic medalist has been speaking about her appearance following reports she has undergone surgery.
Read the full story
Police are looking for four men who stole cash and cigarettes from a shop in Sutton-in-Ashfield. Officers were called to the shop in Northwood Avenue at 8.50pm on Saturday.
Four masked men in dark clothes entered the shop and threatened staff with a crow bar.
After getting into the safe they loaded a white sack with money and cigarettes before leaving, possibly in a car.
Advertisement
Worksop golfer Lee Westwood has won the Malaysian Open, his first European Tour win since 2012
The family of a Nottinghamshire man who took his own life after suffering severe depression have hit out at the NHS over a series of errors in providing him with mental health support.
Alvan Brown from Retford recognised his illness and tried to get help from his doctor. But an inquest was told it was five days before an urgent referral from his GP was passed to the correct hospital department.
The Nottinghamshire NHS Trust which was partly responsible for his care admit communication could have been better and say they have since made improvements as Matt Price reports.
Urgent referral ignored days before father hanged himself
A health trust has apologised for communications failings in the handling of a man with depression who took his own life before mental health professionals could help him. A coroner heard how an urgent referral about Alvan Brown from Retford was faxed to the wrong number and ignored for five days.
Hours before it was received by the right team Mr. Brown had hanged himself.
Nottinghamshire Healthcare offers its sincere sympathies to the family and friends of Mr. Alvan Brown. We agree that on two occasions communication between services could have been better, but accept that this may not have affected the sad outcome for Mr. Brown.
We welcome the Coroner's comments about the steps we have already taken to improve systems that would have flagged up Mr. Brown's contact with more than one of our services. Dr. Chris Packham, Associate Medical Director for the Trust, gave extensive evidence to the Coroner about the improvements we have implemented and will continue to develop on improving this aspect of our care. This will be of small comfort to Mr. Brown's family but will improve communications in the future.
– Nottinghamshire Healthcare NHS Trust
Urgent referral ignored days before father hanged himself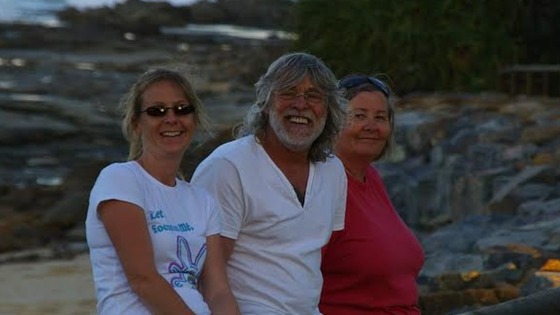 The family of a man with a history of depression who took his own life are considering suing the NHS after hearing his urgent treatment was delayed by communications errors within the health system.
Alvan Brown from Retford died in April last year having contacted health professionals 10 times in the previous two months - but no staff realised just how desperate he was.
Load more updates
Back to top