There will be police patrols in Mansfield this evening to stop a so-called "car cruise".
The events often see drivers race or show off their vehicles on public roads.
Officers will be around Jubilee Way South, where the gathering is reported to take place. The car park there is private property.
We would encourage those people to change their minds about turning up at the car park tonight, we will be present to enforce antisocial behaviour laws.
– Inspector Sam Wilson, Nottinghamshire Police
The owners of Thorseby and Hatfield collieries are facing a race against time to save what is left of the coal industry.
UK Coal has confirmed that it will submit a bid to the government later this week for £300 million of state aid to rescue Thoresby Colliery in North Nottinghamshire from closure, along with Kellingley in North Yorkshire.
Hatfield Colliery, which is owned by its employees, is also preparing to seek a taxpayer bailout. But the appeal for funds must be approved by the Coalition before the general election in May.
Advertisement
Labour leader Ed Miliband will step up his campaign trail in our region later today as the build-up to the general election gathers pace.
The Doncaster MP will be meeting voters in Worksop this morning.
A search is being carried out by police in Worksop after a local man went missing.
28-year-old Mark Cutts was last heard from the early hours of today. Officers say they concerned for his welfare and state of mind.
The police helicopter has been out this morning, but he was not found.
Mark is described as white and around 6'1" tall. His hair is shaved , but he has a beard and also wears glasses. He is believed to be wearing a dark jumper, coat and jeans.
A memorial will be unveiled in Newark tomorrow commemorating the anniversary of the Christmas Day Truce of 1914. The town's under-21s football club travelled to Ypres earlier this year to recreate the First World War match against their German twin town, FC Emmendingen.
A group working towards securing future funding for two mines facing closure will meet today.
UK Coal and the NUM are building a case for money from Europe to keep staff at Kellingley in Yorkshire and Thoresby in Nottinghamshire in their jobs until 2018.
Advertisement
A serving police officer has been found not guilty of seven counts of misconduct in a public office.
Chris Young, who is 47, was most recently based as a response officer at Hucknall, in Nottinghamshire, but had previously worked at Worksop. He was acquitted following a three-week trial at Derby Crown Court.
It related to seven separate and unconnected allegations of a sexual nature between 2003 and 2012. A police spokesperson said:
"In conjunction with the Crown Prosecution Service, a case was put before a jury who today have found PC Chris Young not guilty of misconduct in a public office. The verdict is a matter for the jury on which it would be inappropriate to comment. The internal conduct process in respect of the allegations against PC Young is yet to be concluded."
Mansfield Town have revealed that the club's current caretaker boss, Adam Murray has applied to become the Stags' next manager.
The board say the interview process has finished and they will "leave no stone unturned before making a final decision".
The short listed candidates were interviewed at length by the club's chairman [John Radford] and board of directors yesterday. The board will now reconvene over the forthcoming days and will leave no stone unturned before making a final decision on the managerial appointment. Following recent speculation, the club can confirm that caretaker manager Adam Murray has applied for the job and was interviewed as part of the process.
– Mansfield Town
An Alfreton man has been fined six hundred pounds after dropping a cigarette end out of the taxi that he was driving.
37-year-old Jonathan Dawson from South Normanton was spotted by a Council Neighbourhood Warden. He has also been told to pay costs to the council after the case went to court.
Traffic is still at a standstill on the A1 near Newark after a five car collision earlier this morning.
Three people were taken to hospital after the crash.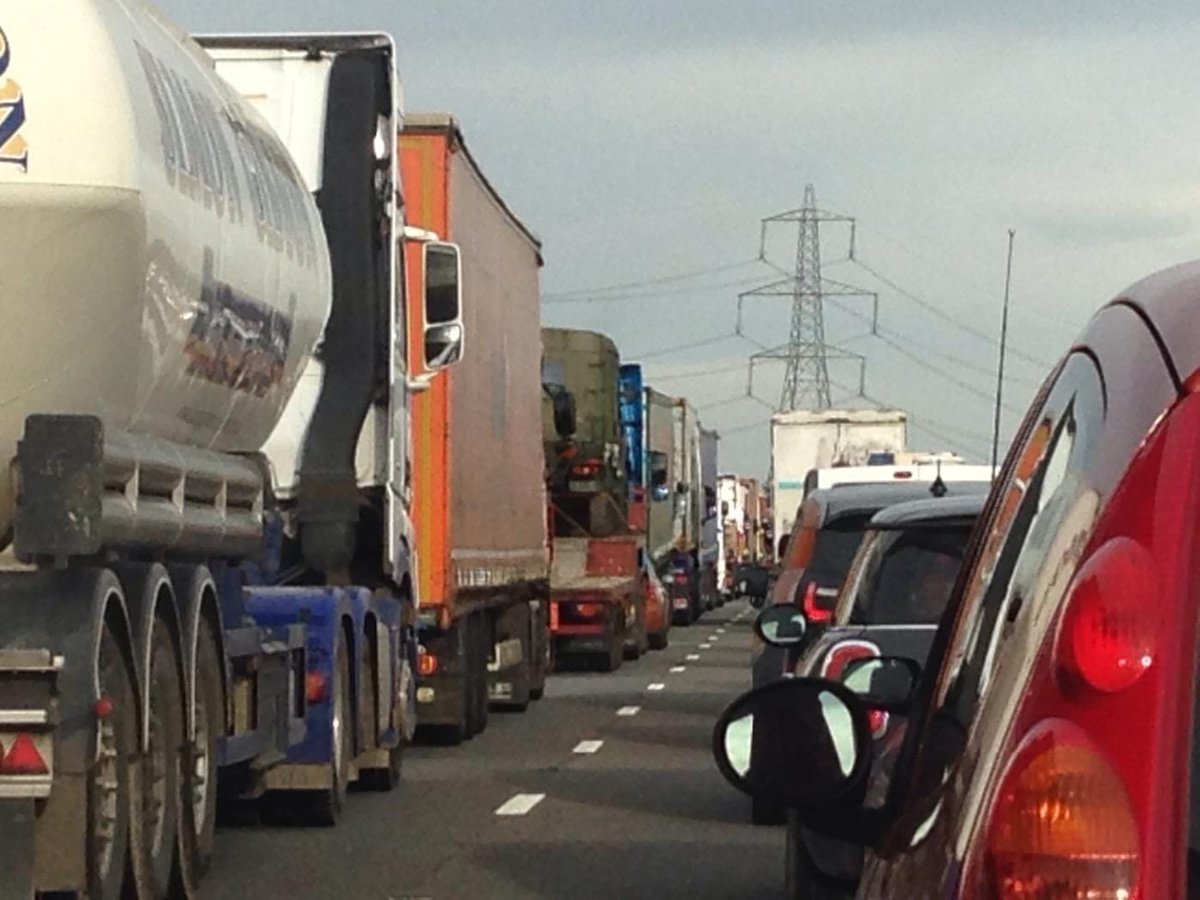 Load more updates