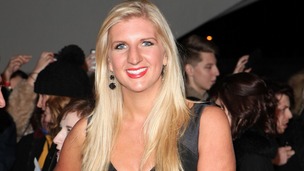 Nottinghamshire Olympic medalist has been speaking about her appearance following reports she has undergone surgery.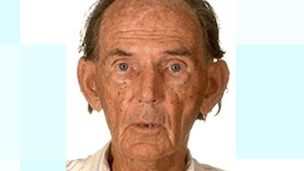 A former Catholic priest who pleaded guilty to 21 charges of sexually abusing boys & girls, has been jailed for a total of 15 years.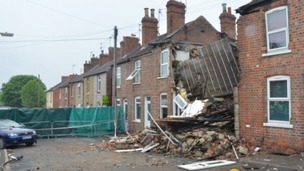 It's been confirmed that an explosion at a house in Newark which killed two people was caused by a build up of foam fumes.
Live updates
Inspectors have criticised East Midlands Ambulance Service for failing to respond to emergency calls on time. It follows an unannounced visit earlier this year by the Care Quality Commission.
The report, which was published today, also said there was a lack of ambulances and not enough paramedics. But the ambulance service says improvements have already been made. Victoria Davies reports.
A special "safety train" has been set up on a Nottinghamshire rail route to stop the rising number of young people trespassing on the track.
The 30-mile stretch which ends in Worksop will be patrolled by police and rail officials, after figures revealed railway trespass rises during school holidays.
Anyone spotted on the tracks could face a prison sentence or hefty fine - as Hannah Stokes reports.
Advertisement
Around 150 soldiers from the 2nd Battalion The Mercian Regiment will exercise their freedom of Mansfield later by marching through the town centre.
Mayor Tony Egginton and the Vice Lord-Lieutenant will take a salute from the regiment in front of the Old Town Hall in the market place.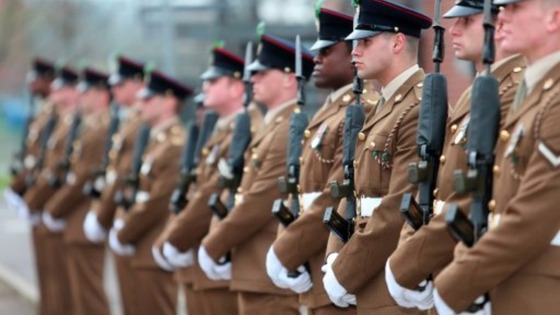 The regiment is a light role infantry battalion that is based at Palace Barracks, Holywood, in Northern Ireland. It will be moving to Dale Barracks, Chester over the next six months. Following this it will be deployed on a United Nations tour of Cyprus.
The Mercian Regiment recruits many of its soldiers from Nottinghamshire and Derbyshire and the freedom was originally awarded in 1953 and updated in 2007.
Mayor Egginton said "We are looking forward to welcoming back 2 Mercian so we can show our support and gratitude for the extremely difficult and dangerous job that they do."
The charity that runs the Lincs and Notts air ambulance says investment in night vision technology has already paid off, after they saved six extra lives during the hours of darkness.
The crews only got permission to fly at night in December, but they'll now consider expanding their after dark operation. Victoria Whittam reports.
Former Catholic priest jailed for abusing children
Central
A spokesman for the Catholic church in Nottingham, has issued a statement following the sentencing of a former Catholic priest who abused seven children while working in the East Midlands between 1957 & 1991.
Father Andrew Cole, spokesman for the Diocese of Nottingham, said:
The Diocese of Nottingham is pleased that Cullen has been given a custodial sentence which reflects the gravity of his offences and the scandal which they have caused.

We realise that no sentence, however long, can fully make up for the lasting damage which his victims have suffered, but we hope that his sentence will contribute towards their healing.
We will continue to work with the police and other statutory authorities whenever allegations of abuse arise, and will ensure that our churches and parishes are safe and welcoming for all members of the community.
We are truly sorry for the wrong that has been done by Cullen to his victims and their families; their trust was betrayed and their dignity violated. We will do whatever we can to support Cullen's victims and all who have been affected by this tragedy.
The abuse of children is evil and cannot be tolerated. The Catholic Church takes the safeguarding of children and vulnerable adults extremely seriously, and it is our hope and expectation that no child or vulnerable adult should ever suffer at the hands of others.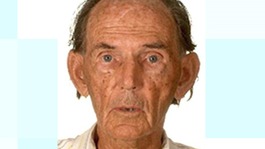 A former Catholic priest who pleaded guilty to 21 charges of sexually abusing boys & girls, has been jailed for a total of 15 years.
Read the full story
Advertisement
There are calls for people in Nottinghamshire to consider fostering or adopting older children as the number of youngsters in care in the county rises.
847 children are in care, which Nottinghamshire County Council say, is a figure which had doubled since 2008.
It isn't just babies who need a permanent loving home or a temporary one for that matter. The stark truth is that the proportion of children being adopted drops from one in three when a child is age four or younger to one in 15 when that child turns five.

"One of our biggest challenges is also being able to keep brothers and sisters together when they're placed. We're asking those considering adoption or fostering to think about whether they have the space and energy to adopt more than one child so that siblings don't have to be separated.
– Councillor Kate Foale

The Council expects to approve 60 new adopters this year. But with 75 children expected to be put forward for adoption this year, it still needs more adopters to keep pace with the number of children coming into care and place some of those children already waiting for adoptive homes.
A vicar from Mansfield will start a 40 day water-only fast today. Reverend Dr Keith Hebden says he's doing it to show solidarity with people who can't afford to eat.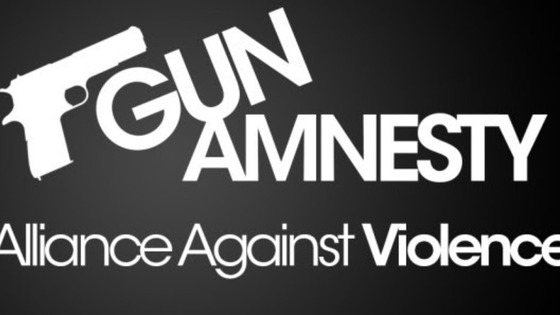 Nottinghamshire Police is holding a fortnight long amnesty to appeal for the surrender of firearms and ammunition.
It is a decade since the last firearms amnesty in Nottinghamshire and the force is asking for people to surrender unlawfully held or unwanted guns and ammunition.
Officers said many firearms were held in innocence and ignorance of their illegality or were overlooked and forgotten in people's homes.
To provide members of the community with a safe place to dispose of any firearms or ammunition an amnesty is being held for two weeks from Monday 3 March.
During that period, those surrendering firearms will not face prosecution for the illegal possession and they can remain anonymous.
However, the history of each live weapon will be checked for evidence of its use in crimes.
Gun possession and gun crime in the county have both fallen by 37% and 34% respectively in the last five years.
Anyone handing in a firearm, or a stun gun, during the amnesty is advised to check the opening times of the 15 police stations participating in the amnesty and where possible phone 101 before travelling.
They will then be advised on how to best transport the weapon responsibly from home to the police station.
Firefighters in Worksop are working to bring a fire at a recycling centre under control.
It broke out this morning in a storage facility on Shireoaks Road. At its height 40 firefighters were tackling the blaze.
Three fire engines are still at the scene and the Environment Agency has been involved in the operation.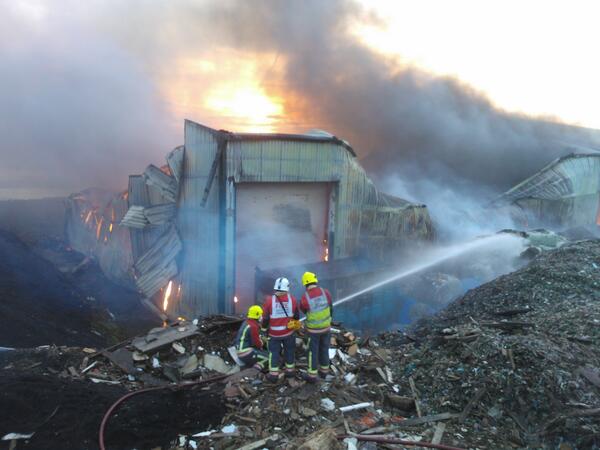 Load more updates
Back to top