Live updates
Olympic Torch: Skipton
Ready and waiting in Skipton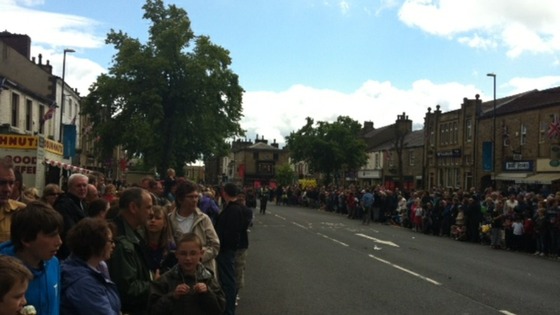 Crowds waiting for the torch in sunny Skipton.
Olympic Torch: Bradford
Talented Bradford swimmer and Olympics ambassador Jamie Brown now carrying the Torch out of the City Park mirror pool. #bradfordtorch
From
@Bradfordmdc
on Twitter:
Advertisement
Olympic Torch: Skipton
Crowds waiting for torch in Skipton
Olympic Torch: Brighouse
Your torch photos: Brighouse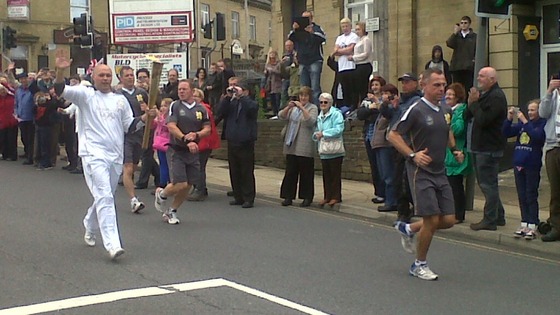 Calendar viewer Julie Carr sent us this picture of the torch this morning - you can do the same at calendar@itv.com
Olympic Torch: Halifax
Ready to welcome torch in Halifax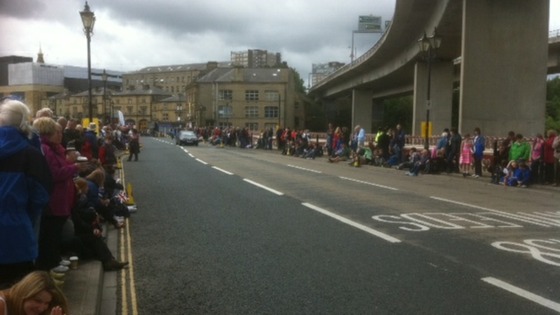 Crowds are waiting for the torch near North Bridge in Halifax. It is due to arrive just after 1:00.
Olympic Torch: Brighouse
Waiting for the torch in Brighouse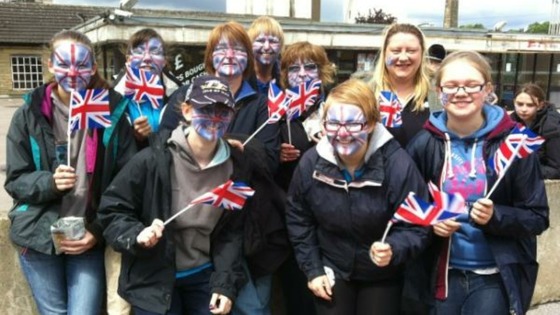 The torch is arriving in Brighouse at 12:28.
Advertisement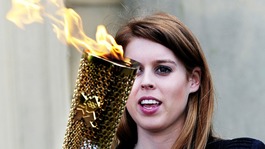 Princess Beatrice has greeted the Olympic torch as it arrives at Harewood House, near Leeds, on day 32 of its nationwide tour.
Read the full story
Recycling Olympic rubbish
A fifth of all the plastic bottles thrown away during the Olympic games in London will be recycled in Lincolnshire. Continuum Recycling in Hemswell is the largest plastics recycling plant in the world. Special bins will be placed around the capital to collect the bottles in.
Rotherham cyclist Ben Swift may have suffered a major Olympic setback - after a nasty crash in training today.
It's reported the 24-year-old has fractured his right shoulder, and he's had to pull out of the Giro d'Italia, which starts in Denmark on Saturday.
It could leave him facing a struggle to be fit for the London games. On Twitter Ben says he's due to undergo more tests tomorrow.
Olympic Catchup
Olympic catchup: Ben Swift
Calendar chats to one of our Olympic hopefuls - Rotherham's Ben Swift
Back to top