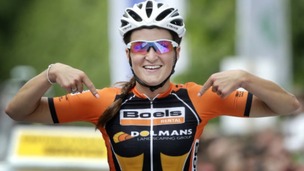 A Leeds MP is calling for cyclist Lizzie Armitstead to be recognised for her contribution to the sport.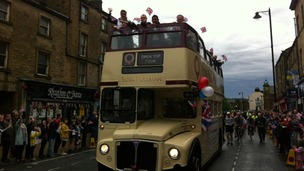 A procession of cyclists has welcomed home Olympic medallist Lizzie Armitstead.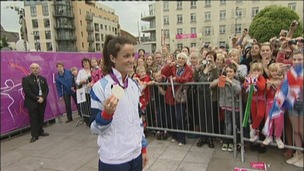 The Olympic celebrations continue as Otley throws a fitting celebration for Olympic cyclist Lizzie Armitstead.
Live updates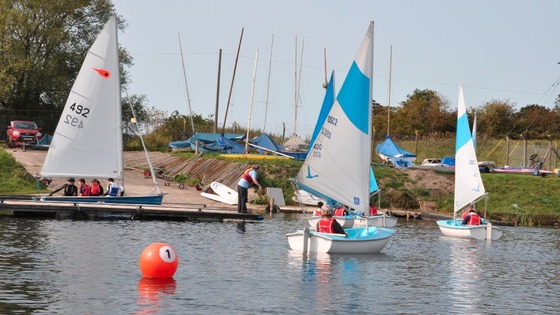 Otley Sailing Club has been granted £50,000 from Sport England as part of its Olympic and Paralympic legacy programme. The money will be used to improve disabled access to the clubhouse.
With just over 4 months until the Tour De France hits our region's road, final preparations have begun in one market town in West Yorkshire.
Over the next three weeks two main streets in Otley will be the focus of huge re-surfacing work to get them ready for the Grand Depart, as Sarah Clark reports.
Advertisement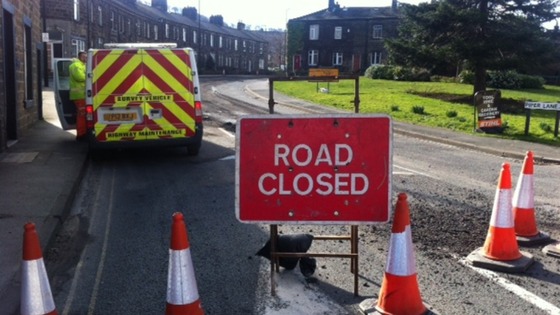 A programme of road maintenance is taking place in a market town which will feature on the Tour de France Grand Depart route. Otley will be the focus of road resurfacing at five sites in preparation for the event in July.
Most of the work will be carried out between 9am and 3pm, on Monday to Thursday avoiding market days on Fridays and Saturdays.
"We would like to apologise for any inconvenience this work may cause. We have done our upmost to make sure this essential work is carried out at times that would cause least disruption.
This is a significant scheme of work undertaken in a short time frame to accommodate the Tour de France, which will be passing through Otley in July.
It is set to be a once in a lifetime opportunity for Leeds and we're asking residents to bear with us as we carry out these works to ensure the tour runs as smoothly as possible. "
Councillor Richard Lewis, Leeds City Council
Leeds Pensioner Maureen Atkinson, from Yeadon, who was reported missing yesterday has been found safe and well in Rodley this morning.
Police are appealing for information to trace an elderly Yeadon woman who has gone missing from home.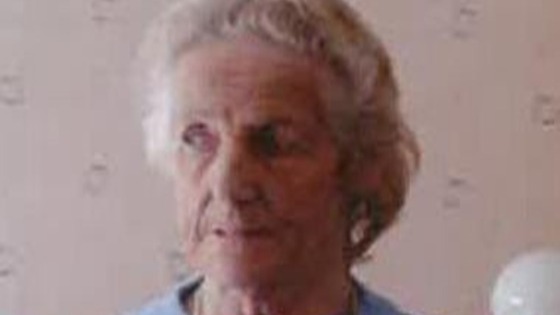 Maureen Atkinson, aged 79, has Alzheimer's and heart trouble and her family are extremely concerned for her welfare.
She was reported missing on Monday and was last seen at Otley bus station at about 1.20pm having been in Yeadon shortly before that. She had caught a bus from Pontefract to Leeds earlier that morning.
She is described as white, with short grey hair, and was wearing a red three-quarter length coat and hat that is possibly grey and was pulling a dark blue shopping bag on wheels.
Circus animals demonstration
Campaigners against animal cruelty have been protesting outside a travelling circus in Otley .They gathered outside Peter Jolly's big top which is on private land just outside the town.
The show features lions, zebras and other animals. Protesters want shows featuring wild animals banned but Peter Jolly insists he operates within the law - and his shows are not cruel. Chris Kiddey has been speaking to protestor Lynne Coates and circus owner Peter Jolly.
Advertisement
Circus animals demonstration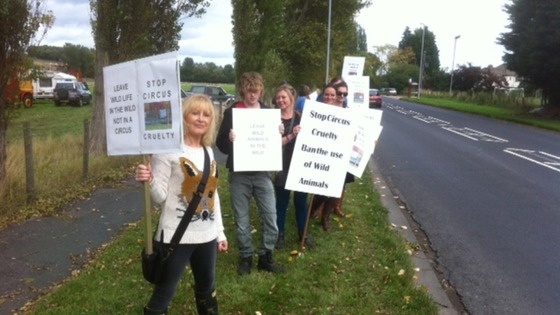 Protesters have staged a demonstration outside a circus which features animals at Otley. They want a total ban on circuses using wild animals for entertainment. But circus owner Peter Jolly says his circus operates within the law and is not cruel to animals.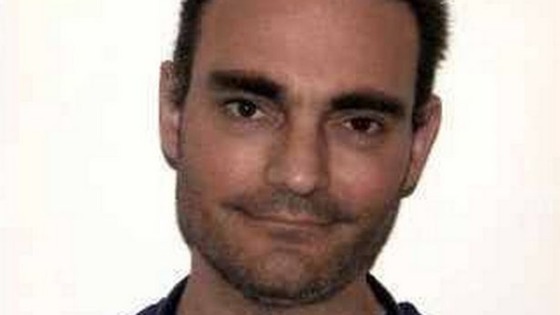 A hospital consultant from West Yorkshire who was the subject of a olice investigation into possessing indecent images of children has died.
Kevin Johnston, 40, from Otley, worked at Leeds General Infirmary as a consultant neuroanaesthetist. He had been arrested and was currently on bail.
He was taken to hospital in Merseyside at the weekend and died later in hospital. Police say there were no suspicious circumstances.
West Yorkshire Police said: "We were notified because the man was on police bail having been arrested on suspicion of possession of indecent images of children.
"The matter has been referred to the Independent Police Complaints Commission."
A spokesman for Leeds Teaching Hospitals NHS Trust said: "We are extremely sorry to hear of the sudden and very sad death of Dr Kevin Johnston, who worked as a consultant neuroanaesthetist at Leeds General Infirmary.
"This news has come as a great shock to his colleagues at the trust and we send every condolence to his family.
"The police are looking into the circumstances of Dr Johnston's death, and it would be inappropriate for the trust to comment further."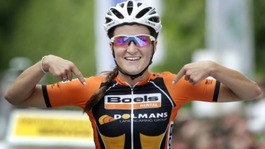 A Leeds MP is calling for cyclist Lizzie Armitstead to be recognised for her contribution to the sport.
Read the full story
A man in his 20's has been taken to Leeds General Infirmary after an accident just after 2.30pm this afternoon on the A660 Otley Road between the Lawnswood Arms and Golden Acre Park north of Leeds.
Police say the pedestrian has significant head injuries.
The road is closed in both directions whilst emergency services are on the scene. Officers are appealing for witnesses.
Load more updates
Back to top