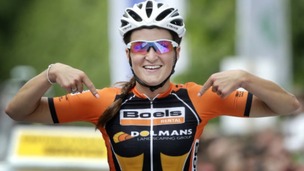 A Leeds MP is calling for cyclist Lizzie Armitstead to be recognised for her contribution to the sport.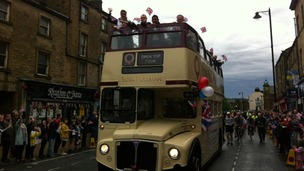 A procession of cyclists has welcomed home Olympic medallist Lizzie Armitstead.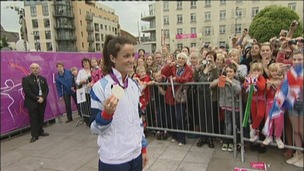 The Olympic celebrations continue as Otley throws a fitting celebration for Olympic cyclist Lizzie Armitstead.
Live updates
Circus animals demonstration
Campaigners against animal cruelty have been protesting outside a travelling circus in Otley .They gathered outside Peter Jolly's big top which is on private land just outside the town.
The show features lions, zebras and other animals. Protesters want shows featuring wild animals banned but Peter Jolly insists he operates within the law - and his shows are not cruel. Chris Kiddey has been speaking to protestor Lynne Coates and circus owner Peter Jolly.
Circus animals demonstration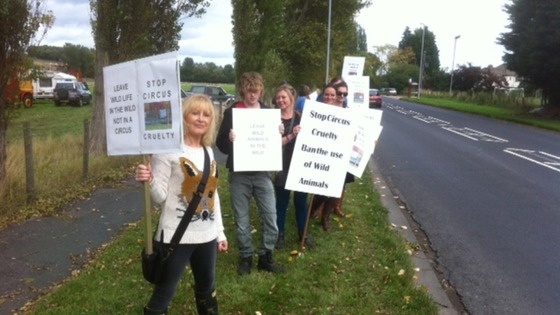 Protesters have staged a demonstration outside a circus which features animals at Otley. They want a total ban on circuses using wild animals for entertainment. But circus owner Peter Jolly says his circus operates within the law and is not cruel to animals.
Advertisement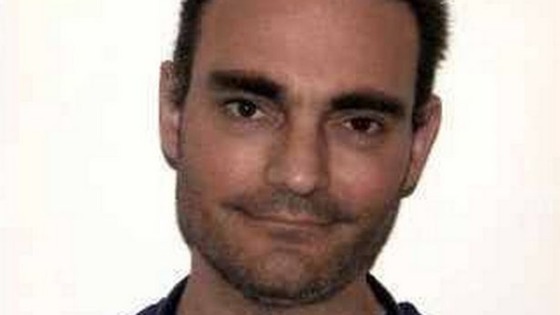 A hospital consultant from West Yorkshire who was the subject of a olice investigation into possessing indecent images of children has died.
Kevin Johnston, 40, from Otley, worked at Leeds General Infirmary as a consultant neuroanaesthetist. He had been arrested and was currently on bail.
He was taken to hospital in Merseyside at the weekend and died later in hospital. Police say there were no suspicious circumstances.
West Yorkshire Police said: "We were notified because the man was on police bail having been arrested on suspicion of possession of indecent images of children.
"The matter has been referred to the Independent Police Complaints Commission."
A spokesman for Leeds Teaching Hospitals NHS Trust said: "We are extremely sorry to hear of the sudden and very sad death of Dr Kevin Johnston, who worked as a consultant neuroanaesthetist at Leeds General Infirmary.
"This news has come as a great shock to his colleagues at the trust and we send every condolence to his family.
"The police are looking into the circumstances of Dr Johnston's death, and it would be inappropriate for the trust to comment further."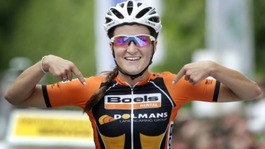 A Leeds MP is calling for cyclist Lizzie Armitstead to be recognised for her contribution to the sport.
Read the full story
A man in his 20's has been taken to Leeds General Infirmary after an accident just after 2.30pm this afternoon on the A660 Otley Road between the Lawnswood Arms and Golden Acre Park north of Leeds.
Police say the pedestrian has significant head injuries.
The road is closed in both directions whilst emergency services are on the scene. Officers are appealing for witnesses.
Otley is today celebrating the 30th anniversary of its first Carnival.
The parade starts from the Leeds Road Auction Mart at 1.15pm before making its way along Gay Lane, Bondgate, Kirkgate, Manor Square, and Bridge Street and turning into the showground after crossing the bridge.
This year's 30th anniversary parade will contain more than 30 entries which will make it one of the largest held in the town.
The parade will be led by the Otley Bellman, Terry Ford followed by dignitaries in open cars, including the Deputy Lieutenant of West Yorkshire Roger Bowers and Mrs Lynda Bowers.
Advertisement
An historic industrial riverside site in Otley has been knocked down to redevelop into housing.
Garnetts Paper Mill, a local landmark, had stood next to the River Wharf for nearly 300 years. The company moved production to India in 2006.
Nearly all of the buildings have been demolished as preparation work finally begins for an almost 200 home housing scheme.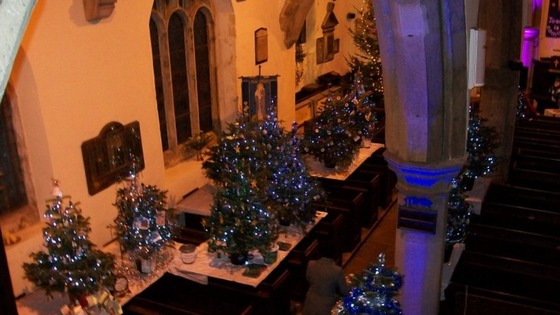 Otley Christmas Tree Festival began today - with dozens of trees decorated by local charities and businesses.
The festivities continue over the next two days from 12 noon - 6pm.
Last year the event attracted around 800 visitors.
Fran Prenga back in UK
Fran Prenga back in UK
A plumber from West Yorkshire locked up in one of Greece's toughest jails for crimes he didn't commit has finally been able to return home.
Fran Prenga has now been reunited with his family in Otley after being falsely accused of more than 70 armed robberies and held behind bars for 6 months. He says he was surrounded by dangerous criminals and is going to the European Court of Human Rights to seek compensation.
Load more updates
Back to top