A little boy from West Yorkshire with a rare disease looks almost certain to be given the life-changing drug he needs after the health regulator announced it would be made available on the NHS.
Sam Brown from Otley has Morquio Syndrome which stunts his growth, saps his energy and reduces his life expectancy.
Today the pharmaceutical company which makes the drug Vimizin has revealed that the NHS has finally agreed to pay for the medicine for the next five years.
"We've really been through a horrendous 12 month period, a rollercoaster ride of some highs and many many lows. Just four or five months ago NICE were recommending that they weren't going to fund this drug and it felt like there was no way through that. We're now five months on and they're saying they are and there's a huge amount of hard work that's gone in to getting to that place."
– Katy Brown, Sam's mother
It has taken years of campaigning - from local petitions to visits to the Prime Minister.
Click below to watch Sarah Clark's round-up of Sam's campaign to get his life-enhancing treatment.
Local MP Greg Mulholland has welcomed the news that people with Morquio Syndrome will be able to access the Vimizim drug through NHS England.
NHS England and NICE have today secured a five-year, fixed-fee agreement with the drugs company BioMarin for the Vimizim drug. The agreement is the first of its kind for securing access to treatments for ultra-rare diseases.
It is expected to be rubber-stamped on 16th December, after which point those diagnosed with Vimizim will be able to get immediate access to Vimizim.
7-year-old Sam Brown, who lives in Mr Mulholland's constituency, is one of just 88 people in England with Morquio condition. The drug was approved on a Europe-wide level in April 2014 and is already in use in 20 other European countries, but attempts to make it available in England have seen repeated delays.
Commenting on NHS England's announcement, Greg Mulholland said:
"After 12 months of campaigning, today's news is a huge victory. It will mean that those with Morquio Syndrome will finally be able to get the Vimizim drug through NHS England. Today's news is what many Morquio sufferers and their families have waited a long time to hear. It is great news for Sam Brown, whose parents Katy and Simon have campaigned long and hard. The agreement announced today is the breakthrough we all wanted. When rubber-stamped on 16th December, the agreement will mean the Vimizim drug will be immediately available to everyone diagnosed with condition. We are all delighted at today's news, it is exactly what we have been demanding for the last 12 months. I could not be happier for Sam and his family."
– Greg Mulholland MP, Leeds North West
Advertisement
It has been announced that people with Morquio Syndrome will have access to a life-changing drug for the next five years.
The National Institute for Health and Care Excellence (NICE) has reached an agreement with the NHS and the manufacturer BioMarin to provide Vimizim to patients who have the degenerative disease.
It follows a long battle by campaigners, including the family of seven-year-old Sam Brown from Otley, who was receiving the drug on a trial basis.
"The Morquio A community has been long awaiting this decision, which provides patients access to Vimizim, and we are relieved and elated to have resolution. With fewer than 80 people living with Morquio A syndrome in England, it is hard to comprehend what these patients and their families have been through over the last 18 months. Treatment to this community is so much more than just a therapy. It is hope for a future where their improved health allows them to reach their full potential."
– Christine Lavery, MPS Society
Patients will be able to take the drug following assessment on a Managed Access Agreement.
The approval is subject to a two-week consultation.
Roads were closed causing traffic chaos in Otley today after the River Wharfe burst its banks.
The River Wharfe has burst it banks at Billams Hill in Otley. Police officers are on scene liaising with local residents and closing roads.
The bridge over the river is closed due to flooding on Farnley Lane.
Birdcage Walk is also closed due to flooding.
The A659 Pool Road is closed between Pool and Otley.
Farnley Lane closed between Prince Henry Road and the bridge.
Best access to Otley is via Leeds Road.
Cyclist Lizzie Armitstead might not know when her upcoming wedding will be, but has no doubt it will be held somewhere in her home county.
Read the full story ›
Advertisement
Thanks to everyone for your lovely messages,phone hasn't stopped! On my way home to celebrate with my long lost fiancé, family and friends ?
Otley cyclist Lizzie Armitstead has followed in the footsteps of the great Beryl Burton in becoming only the fourth Briton to win the world championship.
The 2012 Olympic silver medallist launched a late sprint to take the title and was in floods of tears seconds after crossing the finish line in Richmond in the United States. The 26-year-old described winning the rainbow jersey as a dream come true.
Otley boy, Sam Brown, will find out in January if the life-saving drugs he needs will be approved.
Six-year-old Sam has the the ultra-rare disease Morquio Syndrome, a degenerative disease where patients with the condition appear healthy at birth, but within 24-36 months start to show symptoms of severe internal problems.
The average life expectancy of someone with Morquio Syndrome is just 25 years.
With the Vimizim drug yet to be approved for use in England by the National Institute for Health and Care Excellence (NICE), Sam is unable to receive it through the NHS. The company producing the drug, BioMarin, are providing the drug to Sam at their own cost and only on a trial basis.
NICE announced earlier this month that they are leaning towards making a positive decision.
Otley's Lizzie Armitstead has announced her engagement. The Commonwealth cycling champion tweeted a picture of herself with her new fiancé, Team Sky cyclist Philip Deignan.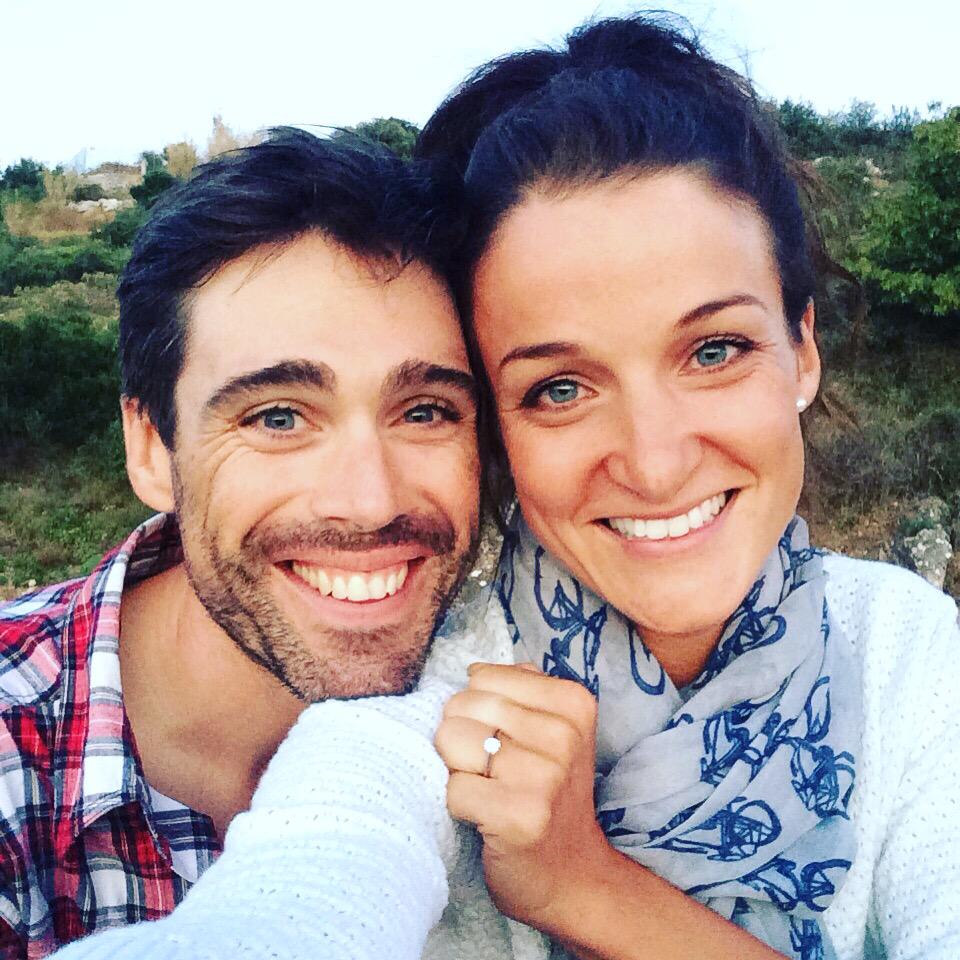 Load more updates