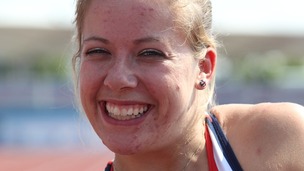 Calderdale's inspirational double gold medallist, Hannah Cockroft, is set to receive the highest honour that the Council can hand out.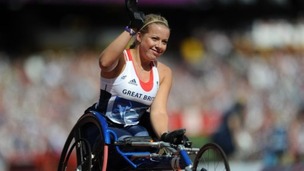 Celebrations are taking place for West Yorkshire's Paralympic athletes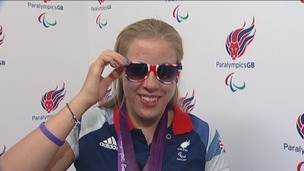 Watch an extended interview with double gold medallist Hannah Cockroft
Live updates
Region's athletes in Paralympics
Cheers for Hannah back home in Leeds
Back home in Leeds, friends at the John Charles Centre for Sport where she trains were cheering her on and sharing in the winning moment.
Region's athletes in Paralympics
Second gold for "Hurricane Hannah"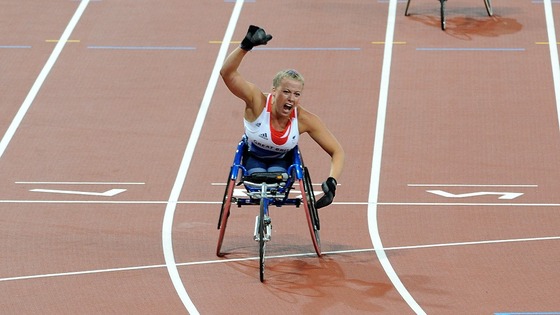 Halifax's Hannah Cockroft has broken a Paralympic record to win her second gold medal of the games. The 20-year-old wheelchair sprinter stormed through the T34 200 metres race in 31.90 seconds, more than two seconds clear of the field.
So dominant is Hannah at the event that, racing from lane six, she was already passed the two competitors outside her after barely 20m and was streets clear by the time she crossed the line.
Advertisement
Region's athletes in Paralympics
Hannah Cockroft's family are thrilled
Hannah Cockroft's family are so proud of the Paralympian. Hear their touching tributes.
Region's athletes in Paralympics
Cockroft through to final
20-year-old gold medallist Hannah Cockroft from Halifax eased into tonight's 200m sprint final with a Paralympic record time of 33.20s. Cockroft's compatriot Melissa Nicholls also qualified for the final after finishing fourth in her heat.
Region's athletes in Paralympics
Oliver Hynd's cousin - "best day of our lives"
Region's athletes in Paralympics
Oliver Hynd's uncle "very proud"
Advertisement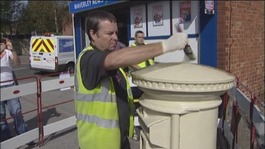 A postbox is being painted gold in Kirkby-in-Ashfield, near Mansfield, in honour of Gold Medal-winner Oliver Hynd.
Read the full story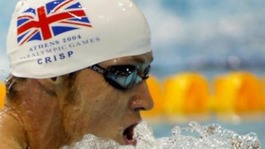 Region's athletes in Paralympics
Leeds' Claire Cashmore races to finals
Claire Cashmore from Leeds has secured her places in the women's individual SM9 200m medley final. She took a strong start in the first leg of the race but it was fellow Brit Louise Watkin who blasted out of the blocks along with Ellie Cole of Australia.
Cashmore kept hot on their heels and by the final leg of the race it was a head-to-head contest between the two Brits after the pair left their opponents behind in the water. Watkin managed to touch the end of the pool first with a time of 2:39.21 with Cashmore just behind in 2:39.75.
The duo's compatriot Stephanie Millward also made the final after finishing second in her heat in 2:38.47.
Region's athletes in Paralympics
Sheffield's James Crisp wins place in final
Great Britain's Paralympic swimmer James Crisp has booked a place in the men's SM9 200m individual medley final. James, from Sheffield, had a slow start out of the blocks but an impressive backstroke leg allowed him to take a brief lead.
Despite leading the pack after the first 100m, Crisp was overtaken by Matthew Cowdrey of Australia, who managed to finish the race on top in a time of 2:19.79s. James completed the medley just behind his Australian opponent in 2:22.09s and will contest for a medal in tonight's final.
Load more updates
Back to top