Live updates
Lincoln parking crack-down
Lincoln City Council have vowed to get tough with motorists who park illegally when they take over responsibility for parking enforcement from the police in December.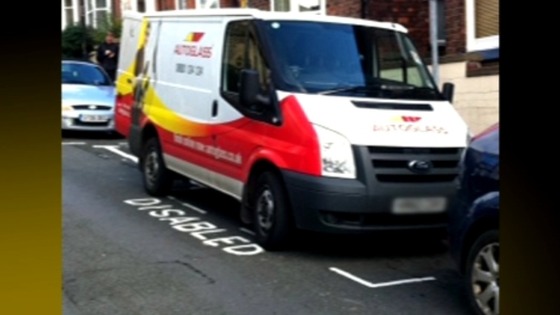 A team of 20 strong wardens have been appointed and will have the power to hand out £50 fines. Lincoln City Council say the scheme will not make money but is instead intended to free up the streets of Lincoln and prevent congestion.
They have launched a new on line guide to help motorists brush up on the Highway Code so they avoid getting a penalty notice.
Advertisement
Row over parking permits
Drivers in Grimsby and Cleethorpes are fighting proposals to increase the cost of parking outside their own homes by five times.
North Lincolnshire County Council wants to put parking permit charges up. And they say unless people accept the change, the scheme will be scrapped making parking very difficult. Sally Simpson reports.
Row over parking permits
Drivers in North East Lincolnshire say they'll fight plans to increase charges to park their cars outside their houses.
Residents in Grimsby and Cleethorpes have been told the cost of a parking permit is to rise from £15 to £80.
And if 70% of people reject the scheme, the county council says it'll be forced to withdraw permits altogether which will make parking even more difficult. Those against it are holding a meeting tonight to try to find a better solution.
We have been speaking to Councillor Andrew Defreitas about the change.
Row over parking permits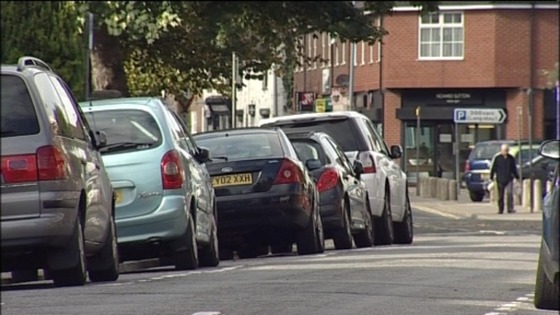 Residents living in permit-only zones in Grimsby have been told the cost of a permit is to rise by four hundred and thirty three per cent.
They have condemned North East Lincolnshire Council's plans, which would see the cost of a permit rise from £15 to £80 per year for one permit and £15 to £100 for a permit for a second car.
They have also dismissed the alternative - scrapping permit parking unless 70 per cent of residents agree to the price hike - as "unworkable". An action group has been formed.
Hospital parking fines attacked
Plans to increase parking fines in hospitals in Sheffield - which would see people parking in a "prohibited area" fined by £60 have been attacked by a union.
Unison say the proposals, which are planned to be introduced from October 1, are "terrible".
The job of enforcing and collecting the fine, which could be reduced if paid immediately, has been sub-contracted to a company called Liberty Parking Services. It is believed anyone who doesn't pay the fine will be pursued through the courts.
This is a terrible proposal and has not been properly discussed. I don't know about Liberty parking, it's more like taking the liberty. This will impact adversely on staff, patients and visitors and £60 is a big fine, particularly as a so-called prohibited area could be parking slightly outside the parking bays not blocking an access route.

This deals with the symptoms but not the problem of insufficient car parking around the Northern General. This is what we should be looking at and finding innovative ways of tackling this and indeed the whole question of traffic going into Sheffield."
This will cause hardship to low paid staff struggling to find an appropriate car parking space as they attend for work and also impact on patients and their visitors who already have enough to think about without £60 fines for a genuine mistake."
– Charlie Carruth, UNISON Regional Organiser
Advertisement
The union UNISON, has attacked plans by Sheffield Teaching Hospitals to increase car parking fines at some of its hospital sites, in particular at the Northern General.
The proposals are planned to be introduced from 1st October and would mean anyone parking in a 'prohibited area' would be fined initially £60, reduced by half if they pay early.
"The majority of people who visit our hospitals park appropriately and therefore will not need to worry about receiving a fine. However there are some people who simply choose not to park responsibly, don't pay and in some cases even block access for emergency vehicles. Therefore, some means of enforcement to ensure the safe running of the hospital sites is essential. We can also confirm that we have provided 200 additional car parking spaces over the last 12 months, and further options are being considered."
– Neil Thompson, Manager for Hotel Services at the Trust

The car parks affected by the change include those at:
The Northern General Hospital
The Hallamshire Hospital
Weston Park Hospital
Jessop Wing
Load more updates
Back to top