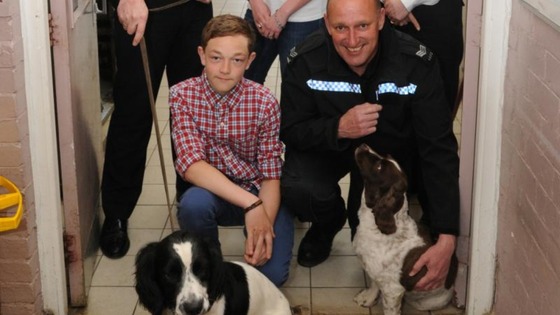 A West Yorkshire police officer who died in 2011 has been honoured by the force's Dogs Section.
PC Mark Goodlad, a Road Policing Officer, was waiting to start work as a Dog Handler - he had passed the assessment at the time of his death. He was killed in a road traffic collision after he stopped to help a member of the public at the road side.
He has now been honoured with the opening of the Goodlad Suite at the Dogs Section and a plaque marks the entrance.
The suite will be used for dogs about to give birth.
Superintendent Pat Casserly said: "We don't need a plaque to remember Mark - his memory is still very strong here.
"It was such an easy decision to name the new suite in his honour and we hope it reflects his commitment to his role as Roads Policing Officer and his aspiration to become a Dog Handler."
Money for the plaque and redeveloping the suite came from donations from Mark's friends and colleagues. The first dog to use the suite will be Milly, who is expecting puppies any day.