A puppy who was donated to North Yorkshire Police in memory of York officer, PC Keith Pattison, is now a fully qualified crime-fighter.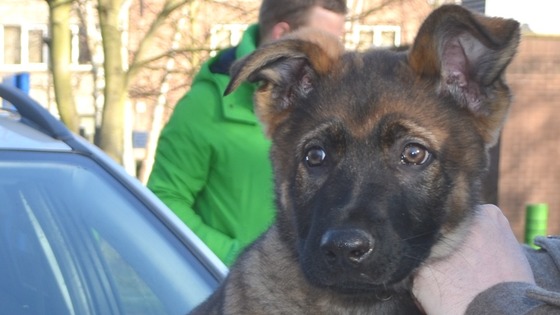 Police Dog (PD) Patto, a German shepherd, was gifted to the Dog Section at the age of eight weeks. Now, 14 months on, he has qualified to work as a general purpose police dog, trained to sniff out suspects, find missing people and help keep the communities of North Yorkshire safe.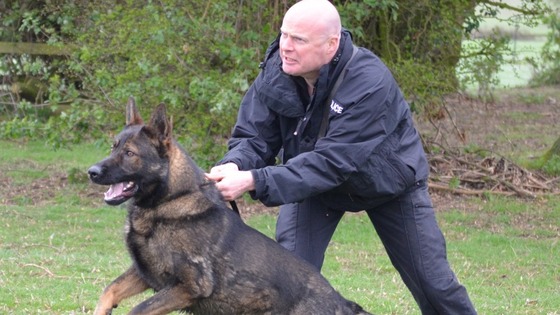 PC Keith Pattison died unexpectedly in January 2013 while a serving police officer with North Yorkshire Police. His family chose to donate a puppy as a way to remember him and ensure his name lived on in the police service.
PD Patto met up with members of Keith's family including his daughter Katie and two-year-old grandson Finley, shortly after he passed his exams.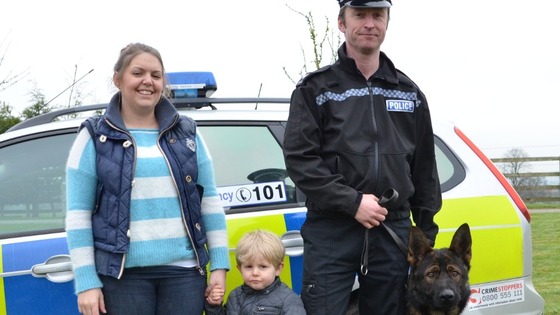 Sergeant Simon Whitby of North Yorkshire Police's Dog Section, said: "PD Patto is now a fully licensed police dog helping to keep North Yorkshire safe. He has the perfect temperament for a police dog and passed his exams with flying colours.
"I would like to reiterate our thanks to Keith's family for gifting PD Patto to us. He is a fitting tribute to a valued and much missed colleague."