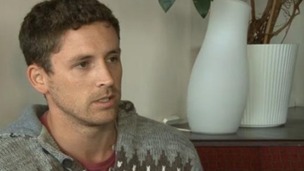 The brother of M62 crash victim Bethany Jones has paid a touching tribute to the 18-year-old.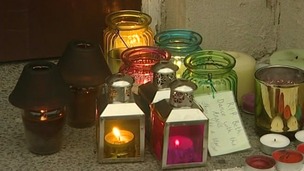 A vigil has been held for the victims of the M62 crash in West Yorkshire, including 18-year-old Bethany Jones, who died at the scene.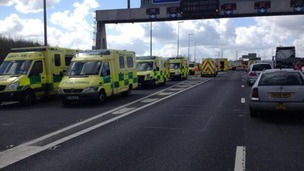 A lorry driver has been arrested after 19 people were injured, six of them seriously, in a crash with a minibus in West Yorkshire.
Live updates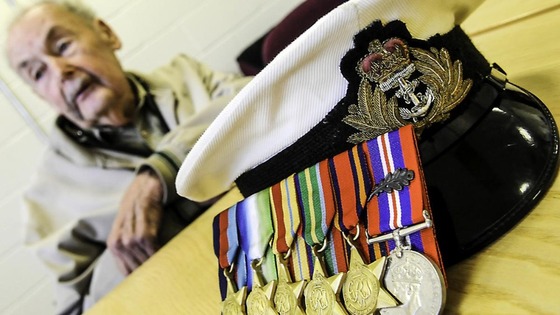 A second world war hero who had his medals stolen has been presented with a new set as the nation remembers those who love their lives in conflict for Great Britain. The six medals were stolen during a burglary at the Colin Smith's home at Ferrybridge near Pontefract.
Micheal Deakin, who is the officer investigating the incident, took it upon himself to help the victim in his time of need and arranged to have some replica medals made.
The medals that were stolen were: 1939-1945 Star, Atlantic Star (x2),Pacific Star, Burma Star, War medal; 1939-1945, African Star
No one has so far been charged in connection with the burglary at Mr Smith's home. Police are continuing to appeal for information.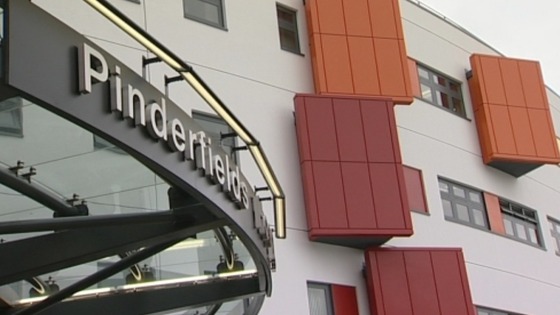 Emergency patients at Pinderfields Hospital should now be able to see a doctor more quickly. They've opened an emergency day care unit which will look after patients who aren't likely to need to be admitted.
Advertisement
The Pontefract Liquorice Festival, which is in its eighteenth year, is taking place today. It celebrates the plant, the famous sweets and products created from it and the historic association with the town.
The day is family-friendly with events at Pontefract Museum and Pontefract Library.
In support of the festival, local businesses - even butchers - from across the district have been getting involved and creating liquorice-themed products.
"It is great to see local businesses from across the district showing their support for this festival.

"This year is set to be the best Pontefract Liquorice Festival so far with even more fun and treats planned than ever before - we welcome everyone from right across the district to join us.

"It is a great opportunity to come and spend the day with family and friends in the historic town of Pontefract."
– Cllr David Dagger, Wakefield Council's cabinet member for Culture
Liquorice lovers may be interested in Pontefract's festival dedicated to the treat. The town centre will be transformed into a "sweet lover's haven" complete with 50 stalls. A local butcher has invented a special liquorice sausage for the event, and the day will also feature:
free family workshops with liquorice accessory making
street theatre, live music and samba drumming
magic shows, cupcake decorating and face painting
mini petting zoo and a bird of prey display
Wakefield Cllr David Dagger said: "This year is set to be the best Pontefract Liquorice Festival so far with even more fun and treats planned than ever before - we welcome everyone from right across the district to join us."
Location: Pontefract Town Centre 10am - 4pm
Entry: Free
A man's been jailed for eight years for allowing his seven week old baby to die. Lee Davison's daughter Krystal suffered a chilling catalogue of injuries.
Krystal was taken to hospital from her home in Pontefract with brain damage and broken bones. A judge at Leeds Crown Court told Davison he should have protected her. Chris Kiddey reports.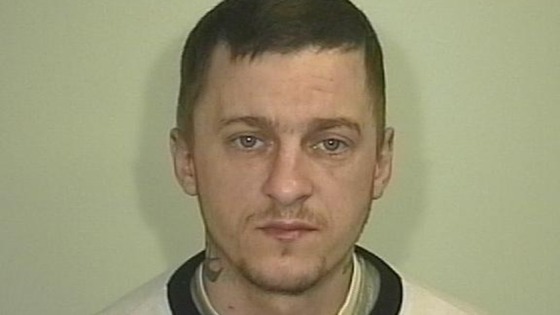 West Yorkshire Police say they hope the family of a 7 week old baby, who was allowed to die by her father, can now start to rebuild their lives. Lee Davison has been jailed for 8 years for allowing or causing the death of his daughter Krystal.
Detective Superintendent Scott Wood said: "After considering all the evidence presented to the Court a Jury found Davison guilty of allowing the death of a child and he has today been sentenced appropriately.
"This has been a tragic case where a 7 week old girl has lost her life before its even had chance to really begin, and I believe justice was served in bringing this case before the courts."
Advertisement
Lee Davison has been jailed for 8 years at Leeds Crown Court for causing or allowing the death of his seven week old daughter Krystal. Krystal was taken by ambulance from the family home at Ashleigh Avenue in Pontefract and died later in hospital.
Krystal's mother, 20 year old Jessica Hopkinson, was cleared by the jury of the same charge. Krystal suffered a catalogue of injuries including brain damage.
Pontefract bus crash
Pontefract bus crash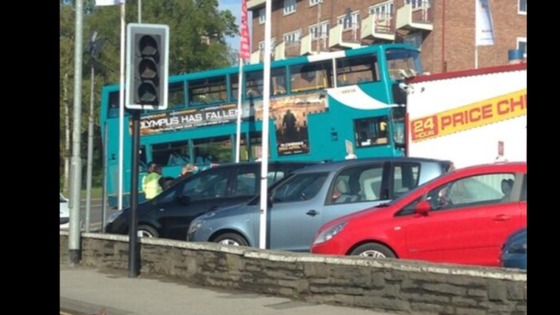 A bus driver's in hospital after his double decker crashed off the road into a car showroom in Pontefract.
It happened at around 7 o'clock this morning on the corner of Southgate and Broad Lane. A car which was parked on the forecourt was crushed between the front of the bus and the building. No passengers were on board the bus at the time and the driver suffered just minor injuries.
Pontefract bus crash
We can confirm that an incident occurred this morning in Pontefract when one of our vehicles left the road at Horsefair. The service was the 149 heading towards Knottingley, there were no passengers on board at the time. Our driver has been taken to hospital with minor injuries. We are working closely with the police in order to understand exactly what happened."
– Nigel Featham, managing director for Arriva Yorkshire
Load more updates
Back to top