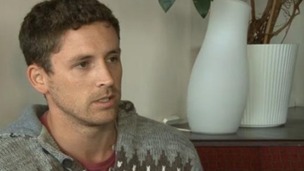 The brother of M62 crash victim Bethany Jones has paid a touching tribute to the 18-year-old.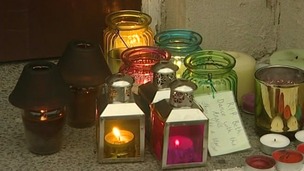 A vigil has been held for the victims of the M62 crash in West Yorkshire, including 18-year-old Bethany Jones, who died at the scene.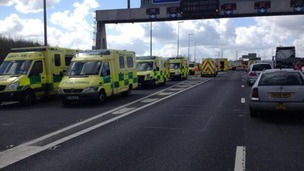 A lorry driver has been arrested after 19 people were injured, six of them seriously, in a crash with a minibus in West Yorkshire.
Live updates
Reports of queueing traffic due to dog on road on M62 Eastbound between J32 A639 (Pontefract) and J32A A1(M). Approach with care. Matrix sign set to 40 mph.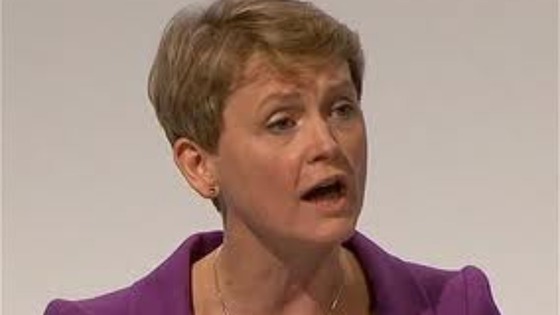 West Yorkshire MP Yvette Cooper has urged the Government to work towards securing the long-term future of Kellingley Colliery instead of planning for its closure.
"We need a long term future for Kellingley, not just a closure plan", said the Labour MP for Normanton, Pontefract & Castleford.
"The Government needs to act because we're running out of time. Hargreaves may have pulled out of the deal, however we know that other investors are interested and Kellingley has increased production showing what a successful and profitable pit it can be.
"UK Coal and the Government need to work with all the investors and the workforce to get a new deal in place to keep the pit open for longer.
"Ministers said Government funding was available for the Hargreaves deal to close the pit in 2015. But being prepared to fund a closure plan isn't enough.
"They should be prepared to support a long term plan to keep Kellingley and Thoresby open too. That means looking at funding, but also working urgently with other investors and the workforce to build a long term plan.
"If they don't act fast it will be too late. Development work has already stopped and miners are being laid off - pushing up the costs of keeping the pit open and making it harder to get a new deal.
"UK Coal and the Government must not turn their backs when hundreds of local families are worried about the future and when men are already being laid off."
Advertisement
A teenager has died after the car she was driving left the road in Pontefract and ended up in a stream. Emergency services were called to Skinner Lane in Pontefract in the early hours of this morning (Saturday May 31, 2014) after reports from the public of an upturned car in the water.
The 19-year-old driver of the White Volkswagon Polo was taken to hospital but later pronounced dead.
"From initial enquiries there is nothing to indicate that any other vehicle was involved. The driver has been identified as a 19-year-old woman from the Leeds area and her immediate family have been notified. A young woman lost her life and we would urge anyone who has any information which could aid our enquiries to contact the Major Collision Enquiry team on 101"
– Det Sergeant Carole Greaves, West Yorkshire Police
Police in Pontefract say they need to speak to anyone who saw a crash last month that left a motorcyclist with serious injuries.
It happened on April 1 at the junction of Wakefield Road and Westbourne Avenue at about 2:35pm between a blue Honda motorcycle and a black Ford Focus.
The motorcyclist had to go to hospital due to his injuries.
We would like to hear from anyone who witnessed the actual collision or the movements and manner of driving of either vehicle prior to the incident.
– Sergeant Neil Haley of the Southern Area Roads Policing Team
Pontefract couple rescued after yacht sinks in Humber
Two people rescued from the middle of the Humber Estuary, say their boat sank within seconds after hitting a steel buoy.
The couple who are said to be shocked but unharmed were on a leisure trip when their 26-foot yacht hit the structure in the water.
Humber Rescue say the crash was significant - likening it to a car hitting a lorry on a motorway.
Pontefract couple rescued after yacht sinks in Humber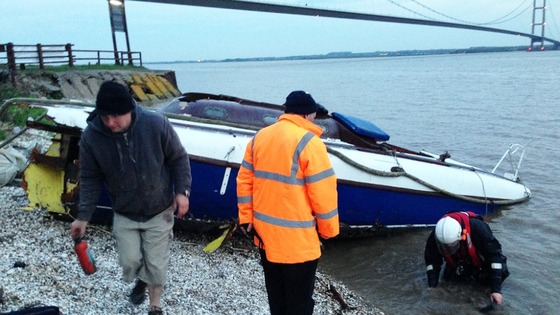 Volunteers from an East Yorkshire lifeboat station have rescued a couple from Pontefract after their yacht sank this afternoon.
Humber Rescue crew members were called to reports of a vessel which had struck the Whitton Lightfloat in the River Humber. The 26 foot yacht was said to be damaged, sinking with 2 people on board.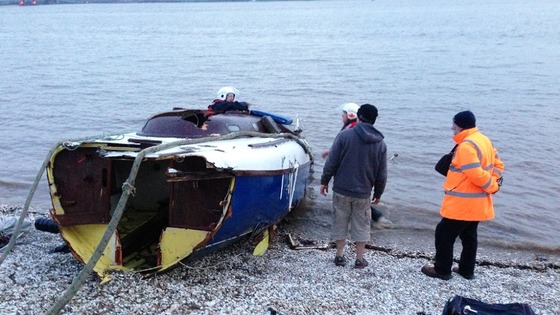 A rescue boat was launched and teams were on scene within a couple of minutes only to find the yacht sunk and no sign of the two people.
But the couple were found clinging to the light float, in shock but safe and well. They say their boat sank within seconds.
Advertisement
Police are appealing for witnesses after a woman was punched in a nightclub in Pontefract. It happened around 2am on Sunday February 23 , when the 21-year-old woman was approached by a stranger and punched in the face, fracturing her jaw.
The man is described as white, in his 20s, of slim build, with short dark brown hair which was gelled into a spikey style. He was wearing a long sleeve red and white checked shirt and blue jeans. He spoke with a local accent. The assault happened at the Beastfair club.
"This was a nasty and unprovoked assault which has left a young woman with a fractured jaw. I would urge anyone who was out in the Pontefract that night and either witnessed the assault or may have information about the man responsible to call 101"
– Inspector Richard Sullivan, West Yorkshire Police
Police investigating an attempted serious sexual assault in Pontefract on Queen Street on Wednesday 19 February have arrested a man on suspicion of attempted rape.
A 28-year-old man remains in police custody.
Leeds Pensioner Maureen Atkinson, from Yeadon, who was reported missing yesterday has been found safe and well in Rodley this morning.
Police are appealing for information to trace an elderly Yeadon woman who has gone missing from home.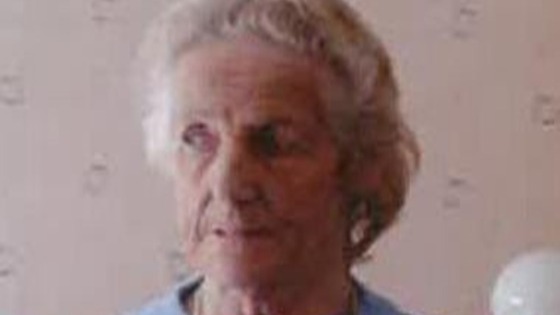 Maureen Atkinson, aged 79, has Alzheimer's and heart trouble and her family are extremely concerned for her welfare.
She was reported missing on Monday and was last seen at Otley bus station at about 1.20pm having been in Yeadon shortly before that. She had caught a bus from Pontefract to Leeds earlier that morning.
She is described as white, with short grey hair, and was wearing a red three-quarter length coat and hat that is possibly grey and was pulling a dark blue shopping bag on wheels.
Load more updates
Back to top