The Government has released extra funding to fix more than three million potholes.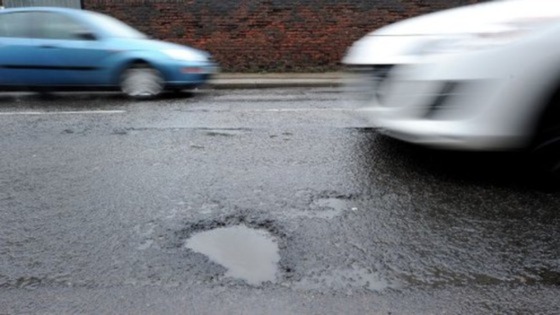 Councils are being invited to bid for a share of a £168 million Pothole Fund to repair roads, making them safer and smoother for motorists, cyclists and other road users.
Successful local authorities will sign a Pothole Pledge as a condition of the funding, setting out the number of potholes they will have repaired by March 2015.
Transport Secretary Patrick McLoughlin said: "Part of this government's long term plan is investing in our roads.
"Potholes are a menace for all road users which is why this extra funding is provided in addition to the £10 billion already committed for councils for road maintenance.
With this new pothole fund councils will need to clearly set out the scale of the work they are doing, and local communities can have certainty that the money is being spent fixing potholes on their local roads."
The £168 million fund, announced in the Chancellor's March Budget statement, is enough to fix more than three million potholes.
It is in addition to the £10 billion for local roads maintenance that the Department for Transport is already providing to councils in England between 2010 and 2021.
This week one of the Tour de France's leading cyclists criticised roads in Yorkshire, saying they were not safe for the Grand Départ this summer.
Click here to hear Marcel Kittel speak about the roads.