Whilst I understand that operational activity and increased security threats have raised the risk of hosting a major public event at RAF Waddington in my Constituency, I'm naturally extremely disappointed by the decision of the Air Force Board Standing Committee who've decided that no further air shows will be hosted at the Station. Of course, this very sad news is tempered by the plans for a similar event to be hosted at RAF Scampton in due course. In the run up to the 100th anniversary of the Royal Air Force, it is important to all of us in Bomber (and Fighter) County that we retain an International Air Show very close to its original home just north of Lincoln in Scampton, the home of the Red Arrows, and that the RAF intends to maintain its traditional and modern links to Lincolnshire. Maybe now the Battle of Britain Memorial Flight will relocate to the same base too.
– A statement from Karl McCartney MP regarding the future of the RAF Waddington International Air Show
It has been confirmed this afternoon that there will no longer be an airshow held at RAF Waddington.
The show was cancelled this year while work to replace the runway is carried out, but now the RAF says increased security concerns and operational risks mean it will be no longer be held there.
Instead, the airforce says it is looking at whether an alternative show could be held at RAF Scampton.
Advertisement
The future of the Waddington International Air Show remains unclear.
The show was cancelled this year to allow work to rebuild the runway and improve airfield facilities to be completed but it's not expected to be finished until well into next year.
It is one of aviation's annual highlights with 150,000 visitors flocking each year to the Waddington International Airshow in Lincolnshire.
But with a new £35 million project to replace the current runway it will be at least two years before the base's next big display.
Today though, Calendar's cameras were allowed inside to see just how the work is coming on. Adam Fowler reports.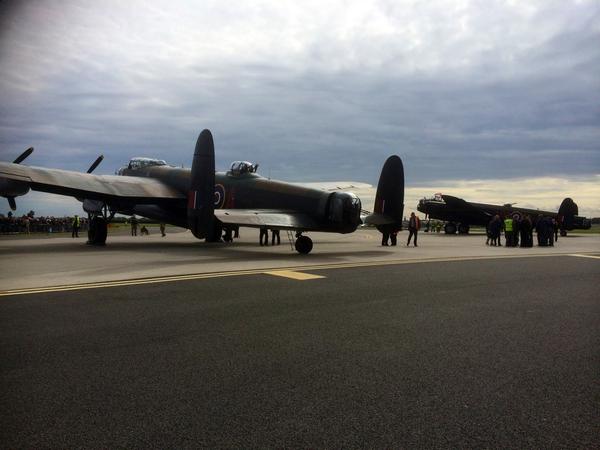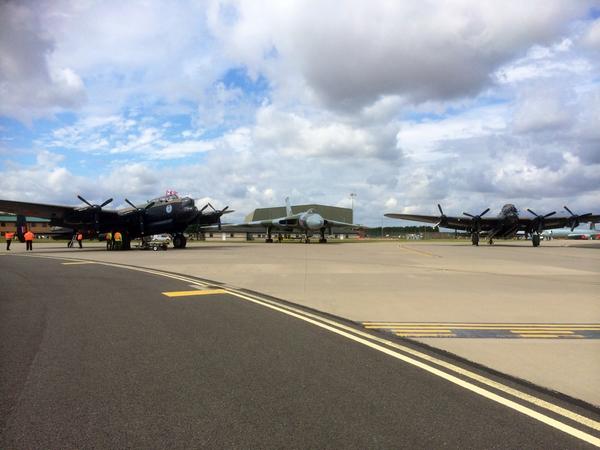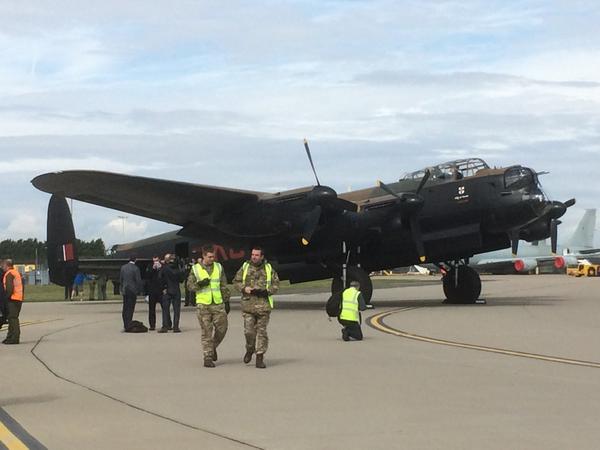 Advertisement
Two Lancaster bombers have touched down at RAF Waddington in Lincolnshire.
The PA474 flight by Battle of Britian Memorial and the FM213 flown by the Canadian Warplane Heritage Museum will be at the airbase on show with a delta wing Vulcan Bomber.
Roads at a standstill just now at RAF Waddington/surrounding areas. Please avoid,all parking areas full and closed. http://t.co/IB9Mzurvir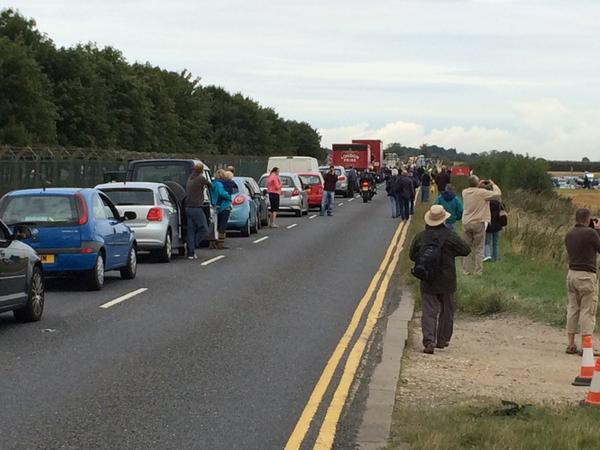 ITV Calendar reporter Adam Fowler reports that both the historical bombers have landed:
"Thumper" and "Vera" have touched down.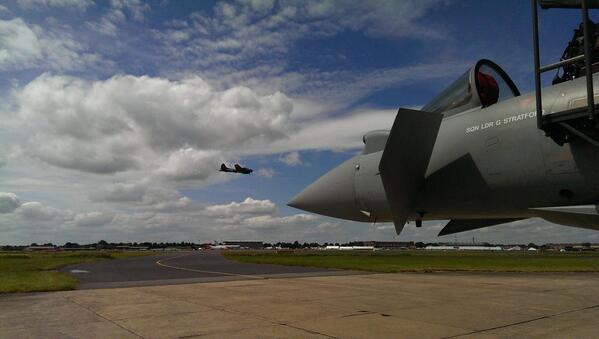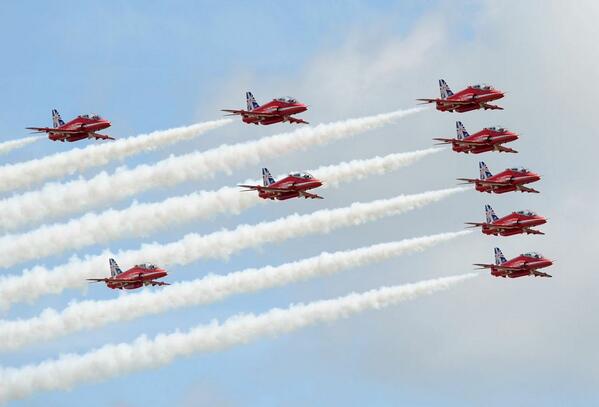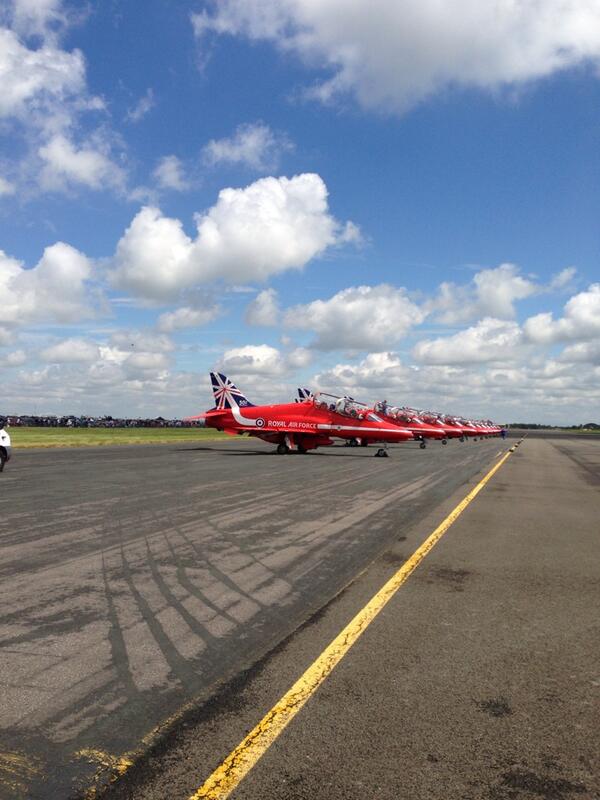 Load more updates