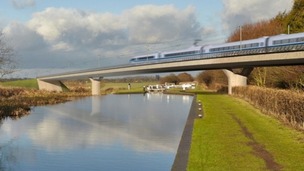 The Government has hailed a "landmark victory" for its HS2 high-speed rail scheme, despite legal flaws in the consultation process.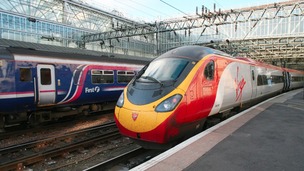 Rail passengers endured more morning misery today when an overhead line problem led to major disruption to key services.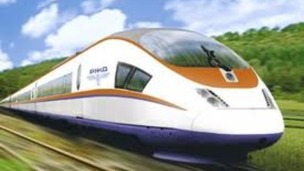 £32bn high speed rail link between London and Yorkshire has been revealed.
Live updates
Railfest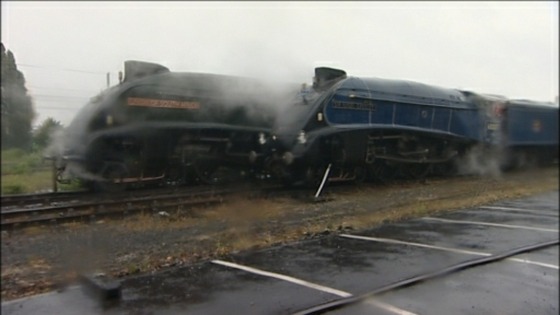 A space the size of 11 football pitches will be filled with around 50 locomotives at the country's biggest railway festival which opens today at the National Railway Museum in York.
Railfest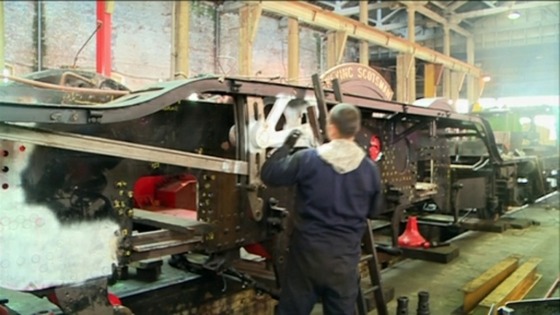 This weekend will see the biggest rail celebration coming to York. Railfest is being held at the National Railway Museum. Amongst the locomotives going on display will be the Flying Scotsman and the Sir Nigel Gresley.
Advertisement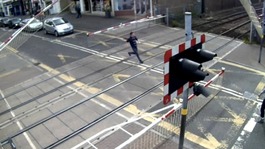 People in Lincoln are acting "recklessly" according to Network Rail by walking across level crossings while the barriers are closing.
Read the full story
People in Lincoln are acting "recklessly and dangerously" according to Network Rail, by walking or running across level crossings in the city centre while the barriers are closing.
A group of MPs are launching a report on Britain's rail capacity. The All-Party Parliamentary Group for High Speed Rail has been running an inquiry into Britain's rail capacity for the last four months.
Sixty leading organisations submitted written submissions and eleven witnesses were called to give evidence.
A rail worker has died after becoming trapped between two trains on a railway line in the North York Moors.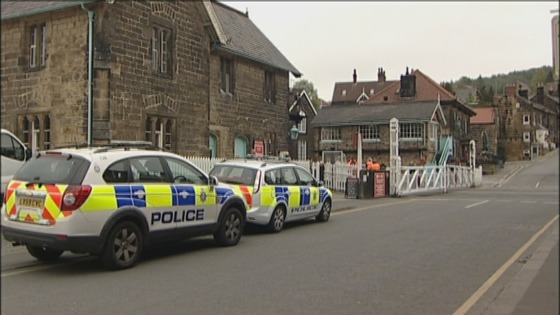 Police and paramedics were called to Grosmont Station just before lunchtime, where the man in his sixties was pronounced dead. An investigation is underway to establish how the incident happened but it is not being treated as a suspicious.
Advertisement
Rail "warhorse"
An unusual rail vehicle has arrived in York ahead of Britain's biggest rail celebration - Railfest 2012.
The "Simplex WDLR" acted as a mechanical warhorse during World War 1 when it transported supplies to the front line.
It is one of the most unusual engines to be display at the event, taking place 2-10 June, but The National Railway Museum hopes it attracts a lot of attention as it is rarely seen.
News in Brief
There are calls for more protection to prevent death and injury by rail runaways. It follows another potentially fatal incident last month.
A road-rail dumper truck ran free for a quarter of mile before it hit buffers at Bradford Interchange.
An investigation is taking place by the Rail Accident Investigation Branch.
This latest case echoes the one of Tebay in 2004, where four workers were killed by a runaway trolley.
The biggest rail union, the RMT, now wants more to be done.
Eight years after four of our members were killed at Tebay the relentless stream of runaways has still not stopped, and it is time that the secondary protection we are seeking was put in place.

"The Bradford incident took place the day after our latest round of talks and it underlines that this remains a serious problem and that it is deeds, not words, that will prevent further unnecessary loss of life.
– Bob Crow, RMT General Secretary
News in Brief
Plans for a new rail operations centre in York could create 500 new jobs.
Network Rail wants to build the base, which would control all of the East Coast main line and other routes across West Yorkshire, Lincolnshire and the Humber.
It would also be one of 14 centres proposed to look after operations on routes throughout the UK. A decision is expected by the City of York Council at the end of June.
Northallerton train station is closed due to person hit by a train earlier.
Load more updates
Back to top