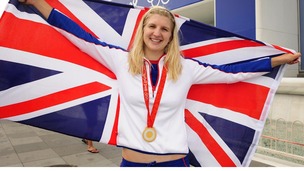 Britain's double Olympic champion swimmer Rebecca Adlington has retired from competition to concentrate on grassroots coaching,.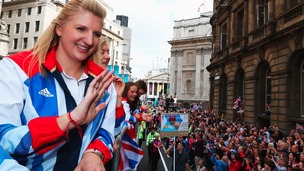 Rebecca Adlington will today make a 'major announcement' at a press conference in London regarding the future of her career in swimming.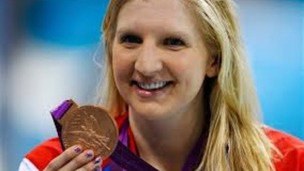 A quartet of Olympic and paralympic medallists led by Rebeca Adlington will be welcomed home by thousands in their home town of Mansfield.
Live updates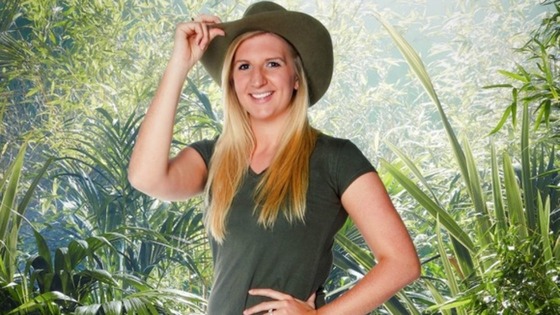 Mansfield's four times Olympic medalist Rebecca Adlington has been announced as one of this year's I'm a Celebrity... Get Me Out of Here! contestants.
Swimmer's home burgled
Swimming star Rebecca Adlington said she is "so relieved" after her Olympic medals were found following a break-in at her home.
The double Olympic champion had tweeted that she was "shaking" and "in absolute pieces" after believing the irreplaceable items had been stolen.
But she later shared her relief that they had been found and thanked fans for their concern. Her boyfriend's car is still missing.
Advertisement
Central
Double Olympic medalist, Rebecca Adlington, has announced on Twitter that she is engaged.
Rebecca began her swimming career in Mansfield before competing at two Olympic Games where she won four medals – two gold and two bronze.
She's engaged to fellow swimmer Harry Needs.
If you like then you should put a ring onit ????
Rebecca Adlington's future
Rebecca Adlington's future
Central
Mansfield's Executive Mayor, Tony Egginton, has told ITV News Central that Rebecca Adlington will become an inspirational business women from Nottinghamshire.
"We've all shed tears at some point," he said. "Rebecca has been tremendous for Mansfield, and she's put us on the map."
Rebecca Adlington's future
National
Olympic swimmer Rebecca Adlington has thanked all those who have supported her throughout her career.
In a series of tweets and in a longer article on her website Rebecca thanked, "all my swimming teaches/coaches when I was young. You made it so much fun!"
In a statement connected to her retirement she also said, "To everyone in Mansfield who has believed in me from day one. It will always be my home. I'm a proud Mansfield girl!!"
Obviously I have announced the end of my competitive swimming career. Sad in many ways but also so exciting. New chapter of my life begins!
Thank you so everyone who supported me! Too many to thank in 140 characters so all said here... http://t.co/lebhW4IQ
Its been an incredible journey, one I will treasure and remember for the rest of my life. Thank you x
Advertisement
Rebecca Adlington's future
National
Speaking to ITV News Sports Editor Steve Scott, Rebecca Adlington has said she will stay involved with swimming as she retires from competition.
She said; "swimming is my passion, it's been that since I was young. Since i was four years old, getting in the pool I just absolutely loved it. I want to stay involved with that in all levels."
The double Olympic champion also explained why she is retiring at just 23-years-old saying, "women tend to be four years younger then men [on the team] and especially for my event, for distance swimming you are a lot younger."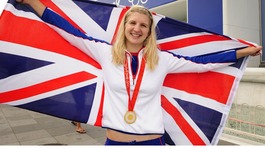 Britain's double Olympic champion swimmer Rebecca Adlington has retired from competition to concentrate on grassroots coaching,.
Read the full story
Rebecca Adlington's future
National
Becky Adlington's unforgettable success in Beijing inspired a generation to get in the pool and swim. Her down to earth personality and remarkable career achievements have made her a national treasure. Becky's vision for the future of grass roots swimming in this country will create a wonderful legacy from one of our greatest Olympians. I have no doubt this vision will be pursued with the same drive, dedication and determination as Becky consistently displayed in the pool.
– British Olympic Association Chair Lord Sebastian Coe
Rebecca Adlington's future
National
Michael Phelps, the 18-times Olympic gold medal winner, has paid his tribute to Rebecca Adlington's "fantastic career."
Our paths have crossed many times over the years - at meets and through a shared sponsor.

Her accomplishments speak for themselves, she has been a great representative for British Swimming and the sport overall. I congratulate her on a fantastic career and wish her all the best in the future.
– Michael Phelps
Load more updates
Back to top