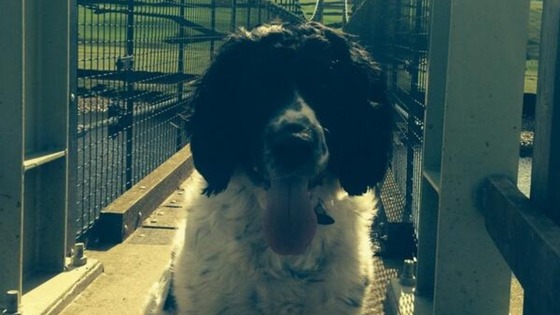 The search has started for a dog who was inside a van when it was stolen in North Yorkshire.
The white Vauxhall Vivaro van, registration number DS60JDO, was stolen from the driveway of a bungalow on the Bolton Road in Scorton near Richmond at around 11.30am this morning.
A black and white spaniel called Buster who belongs to the owner of the van, was sat on the front seat.
The van was parked inside the grounds of the bungalow while the owner carried out work at the premises and the door of the van had been left open to help keep Buster cool.
The vehicle also contained the owner's tools, along with his wallet.
PC Kalinka Smith-Owen of Catterick police said: "I am appealing to anyone who believes they have seen the van since this morning or knows of its current whereabouts to contact the police.
"There is added urgency and distress in this case with the theft of Buster the dog who may be in need of care and attention.
"It's possible that Buster may have been dumped by the thieves, so I am also appealing to anyone who has seen a lone black and white spaniel in the Scorton, Richmond or surrounding areas to get in touch."