Ripon police have issued a picture of a sheep found near the city as they search for its owner.
The Suffolk tup was found in a garden of a house next to the A61 on Monday 29 September 2014.
The animal, which is believed to be around 18 months old, has a tag in its right ear and a marking in its left ear.
It is now being looked after by a local arable farmer.
There are no sheep farms in the local area and so it is possible that the tup has escaped from a passing vehicle.

If you have any information which could to reunite the sheep with its owner please get in touch with the police as soon as possible.
– PC Gareth Jones, of Ripon Safer Neighbourhood Team
Thousands of racers took part in one of the world's toughest sporting challenges in Yorkshire today.
They included five members of the Gurkha Company, who are stationed at Catterick Garrison. They competed under team name "The Gurkha Warriors".
The event, staged by obstacle race specialists Spartan Race, was a so-called 'Sprint' event, a 5km, cross-country race held at Ellington Banks in Ripon; a training area for Army cadets normally used by tanks, with hilly terrain, deep potholes and craters.
Racers tackled 15-foot rope climbs, slippery 7-foot ramp scaling, spear target-throwing, carrying sandbags up steep hills and barbed-wire mud crawls. To finish, runners had to scale 25-foot-high cargo nets and leap through fire across blazing logs.
The Gurkhas, who won an ovation from the crowds when they finished the course in one hour, were Cpl Nishan Rai, 24, Lance Cpl Prabin Jabegu, 26, Private Navin Rai, 27, Lance Cpl Mukum Hembya, 23, and their team captain, Lance Cpl Amar Gurung, 25.
"We trained especially hard for this event and it turned out to be both very challenging and a lot of fun too.

"Staying fit and healthy is good for everyone whether they are from the military or civilians. It was very muddy out there today and we got wet but we all thoroughly enjoyed ourselves."
– Lance Cpl Amar Gurung
Advertisement
There will be a brass band procession in three cities today as the Bishop of the newly-formed diocese of West Yorkshire and the Dales is enthroned.
The Right Reverend Nick Baines will have three ceremonies at Wakefield, Bradford and Ripon.
This time last week Yorkshire's Grand Départ had come to an end in Sheffield, but that does not mean Tour fever has left the region. In fact, the Tour de France is already showing its legacy by inspiring more people to get on their bikes.
A new cycling event was launched today in North Yorkshire. Hundreds of riders took to the streets for the first ever Ripon Tour Sportive as Sarah Clark reports.
Stage 1 of Le Grand Départ may have been dominated by** Mark Cavendish's crash** near the finish line in Harrogate in which he dislocated his shoulder but one Calendar viewer spotted this clash of wheels in Ripon.
Edward Greenwood sent us this video of two Belkin riders crashing on a corner in Ripon: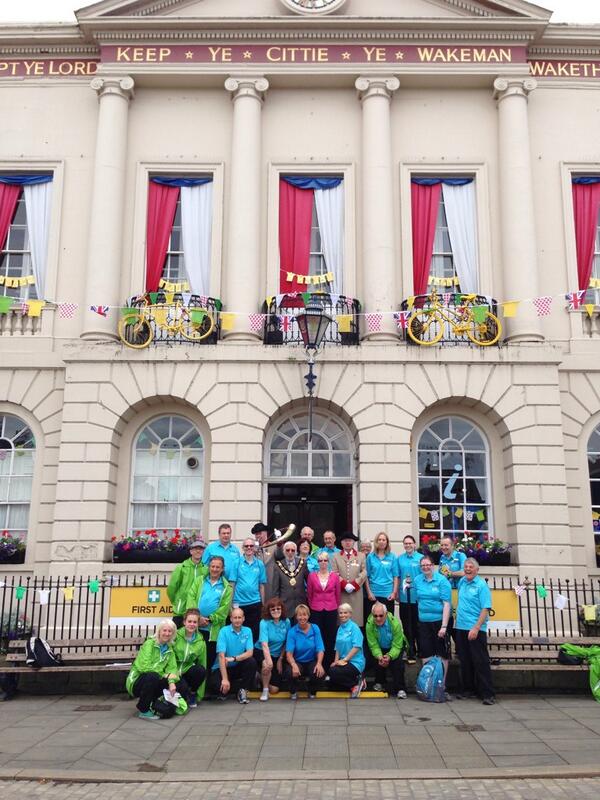 Advertisement
A woman has been taken to hospital after a fire in her bedroom. Fire crews were called to the house in Princess Royal Road in Ripon at 12.46pm today (Saturday July 5, 2014).
The 40-year-old woman, managed to get of the house before the fire service arrived, but was taken to hospital suffering from the effects of breathing in smoke. The cause of the blaze is believed to be have been electrical.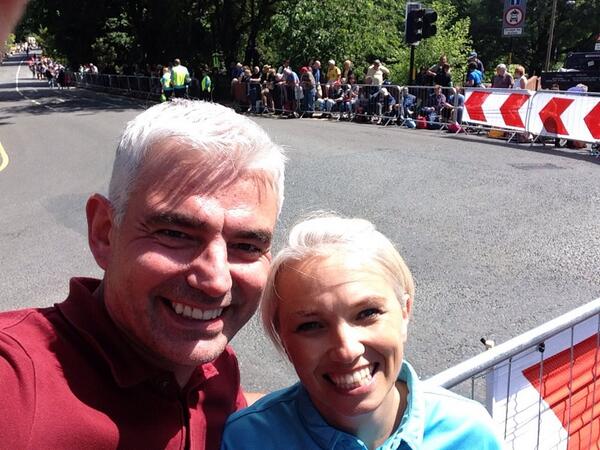 Local running club Ripon Runners have converted a truck into a mobile patio garden to see the Tour. They have a superb view of the route from the comfort of their own make-shift garden.
Load more updates