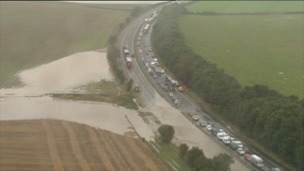 North Yorkshire Police is warning motorists not to make unnecessary journeys because of the floods.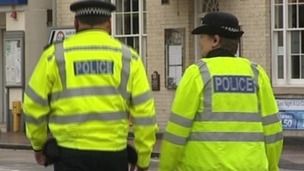 Lincolnshire Road Safety Partnership are re-launching a campaign responsible for dramatically reducing the number of deaths on the roads.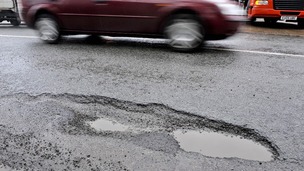 A £2 billion project to improve roads in Sheffield begins today.
Live updates
Residents of a Lincolnshire town are one step closer to securing a new pedestrian crossing on a particularly dangerous stretch of the A15.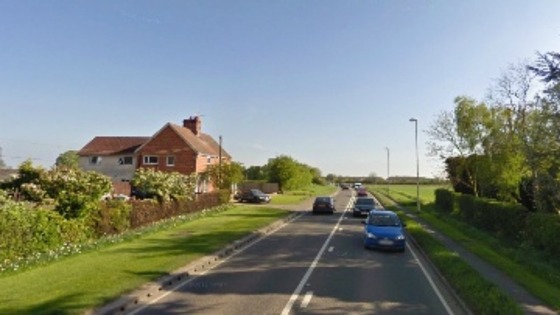 After an accident near Thurlby in January that involved two young school children the speed limit has been reduced from 60mph to 40mph.
But people down the road in Northorpe want to go one step further and get a pedestrian crossing.
The criteria for introducing a pedestrian crossing are set by the Department for Transport. Over the last few weeks the number of vehicles passing the site in both directions was counted, as well as the number of pedestrians who crossed the road.
Counts of numbers of vehicles and pedestrians are normally taken within the period 0600 to 2200 to cover a typical working day. This information is then analysed to determine whether a crossing is appropriate.
Lincolnshire County Council, which commissioned the survey, will now create a detailed design for the new scheme and progress with the necessary legal processes, which includes holding a public consultation.
A similar study looking at whether a crossing is required in the adjoining village of Thurlby is still being analysed.
Yorkshire roads are becoming unfit for purpose according to the Asphalt Industry Alliance.
John Bullock says roads need resurfaced every 10-20 years, but on average, Yorkshire roads have not been resurfaced in 66 years.
The passage of time makes pot holes an increasing problem.
Advertisement
Councillors in Grimsby have voted to increase the speed limit on a controversial stretch of road - completely going against the advice of the police.
The local authority has sided with thousands of drivers who signed a petition against the change to a 30 mile an hour limit. Eight-five per cent of drivers using the road were caught breaking the law after the stricter rules were introduced.
Matt Price reports.
Police have warned that injuries to people in a car crash near Sheffield were made worse by some of them not wearing seat belts.
West Yorkshire's roads unit tweeted this picture of the crash.
2 vehicle RTC, Nopper Road at South Cossland. 5 injured parties, made worst by some occupants not wearing seat belts. http://t.co/z4WvG3eUut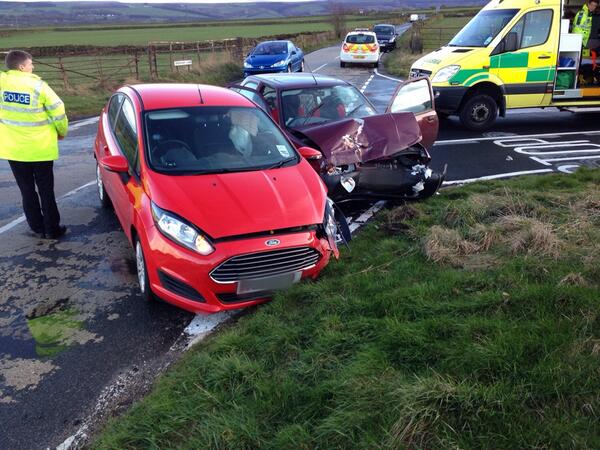 Humberside Police are warning motorists to avoid the Market Weighton bypass which has been fully closed.
A1079 Market Weighton bypass now fully closed until further notice. Avoid the area if possible. Traffic heavy. Be patient. #1544
It's also been reported that the air ambulance has landed near what is thought to be a two vehicle collision on the road.
Police say the vehicles involved are believed to be a red Mitsubishi Colt and a white Citroen Berlingo van.
An occupant of one of the involved vehicles has sustained injuries requiring urgent hospital treatment resulting in the need for attendance of the air ambulance.
Air ambulance attending an accident on A1079 near Market Weighton, road is closed. Delays likely for any buses in the area until road clear.
The A160 Eastbound has been closed due to multi-vehicle accident between A180 (Brocklesby Interchange) and Habrough Road / Top Road.
Motorists are advised to avoid the area.
Advertisement
Drivers in West Yorkshire are being targeted in a new scheme to educate them about the "fatal four".
The Roads Policing Units have identified excess speed, drink/drug driving, not wearing a seatbelt and distractions like mobile phone use as the main causes of serious or fatal accidents on our roads.
Each week in November will be devoted to one of the fatal four with officers hoping to educate people in West Yorkshire to try and reduce the number of fatal and serious accidents they are called to deal with.
Doncaster's £56m road scheme
Work has started on the £56m Doncaster relief road which has angered some environmental campaigners but which is expected to bring thousands of jobs to a deprived part of our region.
The road will link the M18 motorway to Robin Hood Airport at Doncaster - the first phase of one of Yorkshire's most ambitious regeneration projects.
But councillors have been forced to defend their decision to allow the road to be built through green belt land. David Hirst reports.
Yorkshire 'worst' for potholes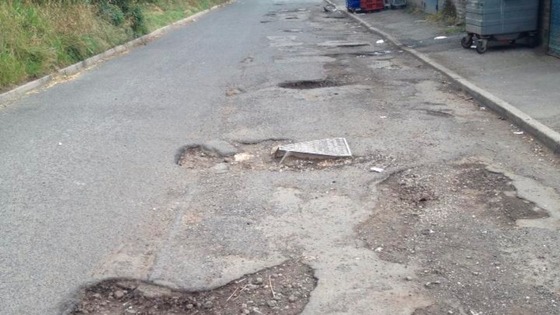 Roads in Yorkshire are among the worst in the country when it comes to potholes. According to data the B6273 South Moor Road in Barnsley and King Lane in Leeds have been identified as the worst in the country.
The number of people putting in claims for compensation for pothole related damage has risen by 79 per cent in the last year.
The number of deaths on South Yorkshire's roads has remained at its lowest level since 2003, according to the local Safer Roads Partnership. 29 people were killed last year from collisions, a reduction from its peak in 2006 when 71 people died.
The number of people classed as seriously injured also remained relatively low compared with the previous decade. 450 were "seriously injured" last year, compared with 684 in 2003.
It is pleasing to see that we have had no child fatalities on South Yorkshire roads in 2012, and that the total number of child casualties has also fallen. However, we cannot afford to be complacent. Every injury collision causes pain, grief and suffering for the families and communities involved. We shall continue to develop and deliver initiatives that have an impact in reducing risk and casualties.
– Ken Wheat, Safer Roads Partnership Manager

The results in South Yorkshire match those around the country, where total road deaths since 2002 have fallen by almost 50%. This equates to almost 1,700 lives saved every year. The volume of traffic over the same period increased slightly, according to the Office for National Statistics.
Load more updates
Back to top