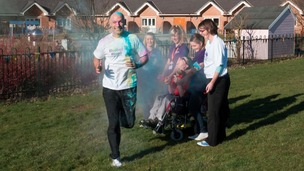 International football referee Howard Webb has been covered from head to toe in paint to support a South Yorkshire Charity.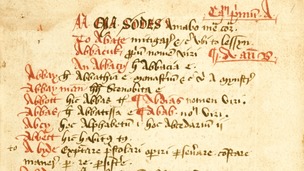 An export ban has been placed on a 500 year old dictionary, thought to have been written in Yorkshire, to stop it leaving the country.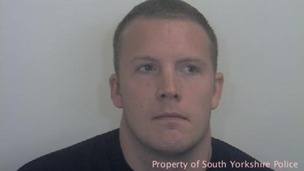 Nicholas Totty, of Newman Road, Rotherham, was sentenced at Sheffield Crown Court today.
Live updates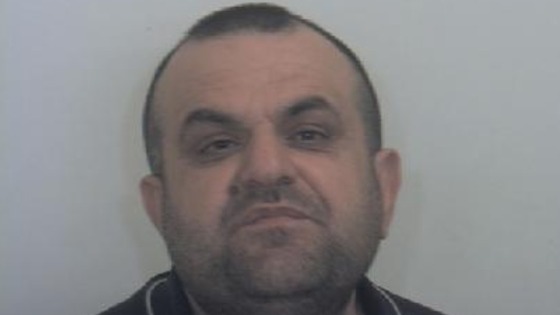 Information received from a member of the public has led to a 39-year-old man being jailed for six years for the rape of a woman in Rotherham last year.
Alan Ahmed, from Parkgate, was sentenced yesterday at Sheffield Crown Court after pleading guilty to rape.
In August 2013, a 31-year-old woman was on a night out with friends in Broad Street, Parkgate. She had stepped outside for a cigarette when she was approached by Ahmed.
He took her to a nearby car park in Greasborough Road where he raped her. Officers were called shortly after the attack, as the woman asked members of the public for help.
CCTV images of an unknown man with the victim were released, which led to a member of the public telling police that a man wearing the same hooded top as in the CCTV stills walked down Broad Street, Parkgate, every day.
Ahmed was stopped by officers, arrested and charged with rape after DNA evidence linked him to the crime.
Rotherham Council will start paying its lowest paid workers a living wage of seven pound sixty five an hour from October.
The council's decision means almost fifteen hundred employees are set to benefit from the decision to boost their hourly rate by more than one pound thirty.
Advertisement
Police are appealing for witnesses and information after a couple suffered a terrifying attack during the early hours of Friday morning.
The man and woman were asleep in bed at a house on Long Meadows, Bramley, Rotherham, when three masked males burst in.
The raiders, wearing dark clothes and balaclavas, are believed to have entered by forcing a rear patio door.
Two of them tied the couple up, put bedding over their heads and demanded their mobile phones. The man was hit by a fist and a baseball bat, while the woman was punched.
The offenders searched the house and stole items, including a laptop computer, before escaping in the woman's white VW Golf car.
The victims' ordeal lasted around 20 minutes. They suffered minor injuries and the man was taken to Rotherham District General Hospital as a precaution. He has since been treated and discharged.
Police are appealing for witnesses or information about the aggravated burglary.
A six-month operation to cut crime in Rotherham has been declared "extremely successful", with around £3m of cannabis seized and more than 400 people arrested.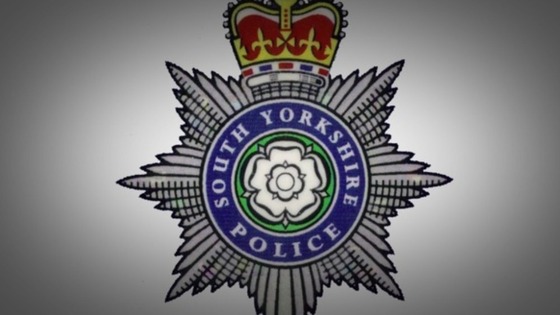 Operation Canberra focused on offences including burglary and vehicle crime, but also involved the recovery of drugs and other items such as stolen vehicles and property.
During the course of the operation, stolen property worth more than £380,000 was seized, including electrical items, bikes, jewellery, fishing tackle and computers.
In addition to this, cannabis to the value of £3m were recovered from an address in Hellaby and heroin with a street value of £7000 was also seized.
More than 20 stolen vehicles, including a high-value VW Golf and a Mercedes, were also recovered by South Yorkshire Police.
Police have confirmed that missing 14-year-old Maria Muntean has been found safe and well in Rotherham this afternoon.
Europe-wide search for girl missing from Rotherham
South Yorkshire Police have enlisted the help of forces across Europe as they search for a missing 14 year-old.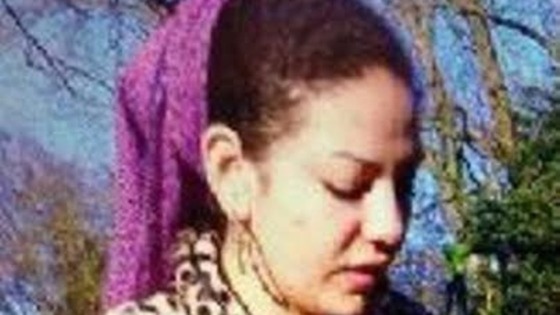 Maria Muntean has not been seen since Sunday when she left her home in Doncaster. She had recently moved there from Spain with her family and is believed to have been born in Romania.
Police in both countries are informed of her disappearance.
Advertisement
Team Sky's Ben Swift won the opening stage of the Settimana Coppi e Bartali on Thursday morning.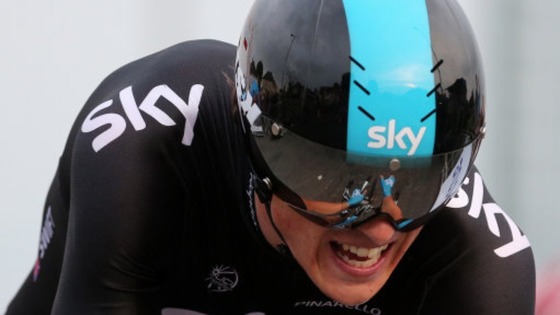 Fresh from placing third in Milan-San Remo on Sunday, the 26-year-old from Rotherham claimed victory in a sprint finish at the end of the 99.5-kilometre opening stage.
It was Swift's first victory since the Tour of Poland in July 2012 and gave the Briton the overall lead ahead of Thursday afternoon's team time-trial. The race finishes on Sunday.
Swift wrote on Twitter: "Well the @TeamSky boys were incredible today. Totally controlled the final half of the race. Really happy to finish it off for them."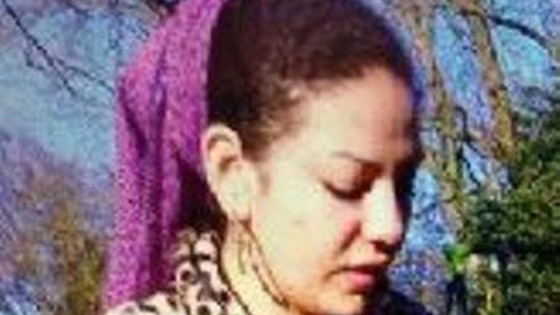 Police are growing increasingly concerned for the welfare of a missing teenager. Maria Muntean, who is 14-years-old, was last seen on Sunday March 23 at around 4.20pm yesterday leaving her home in Woodall.
She was wearing an ankle length black and white skirt and a camel coloured coat with a hood. It's believed she was wearing a scarf in the back of her hair (as shown in the photograph) and her two front teeth are missing.
Maria has recently moved to Rotherham from Spain and does not speak a lot of English.
A motorcyclist is in hospital with serious injuries following a collision in Rotherham.
The 32-year-old man was on a red and white Sym Jet4 Motorcycle which crashed with a silver Suzuki Ignis at around 5.50am on Tuesday.
Police would like to speak to anyone who may have witnessed the collision which happened on Aldwarke Lane.
Police searching for a missing 15-year-old girl from Rotherham have arrested a man in the Irish Republic. The man, in his late 20s, will appear before a special sitting of Portlaoise District Court this afternoon.
The girl was found, safe and well, by the Gardaí in County Laois. She had been missing since March 12th.
Load more updates
Back to top