An online campaign has been launched to stop a far right group from holding a demonstration in Rotherham this coming Saturday.
Britain First is threatening to defy a police order banning them from the centre of Rotherham.
The group is planning to march through the town on Saturday - the latest in a series of protests by extremist groups following the child abuse scandal.
Now, campaigners who have launched an online petition asking the organisation to call off its demonstration, have met with police to discuss their concerns.
David Hirst reports:
South Yorkshire police are appealing for information to find a missing prisoner.
Michael James, was last seen around 2pm on Thursday August 27 in Masbrough Street area of Rotherham, while on temporary leave from Hatfield prison in Doncaster.
He was due back at 4.30pm the same day but failed to return.
The 43-year-old was sentenced in 2006 for threats to kill. Police believe he may have connections in West Yorkshire.
Anyone who sees him is asked not to approach him but call 999, quoting incident number 1134 of 27 August 2015.
Advertisement
Today marks one year since the publication of the Jay Report, which exposed the scale of child rape and grooming in Rotherham.
The Independent Police Complaints Commission says it is working to identify more than 100 officers in their investigation into how police treated complaints of child sexual exploitation in the town.
Meanwhile South Yorkshire Police have acknowledged that there is still work to be done in encouraging survivors of abuse to come forward.
But what effect has the scandal had on the town? David Hirst has been assessing the impact on the community.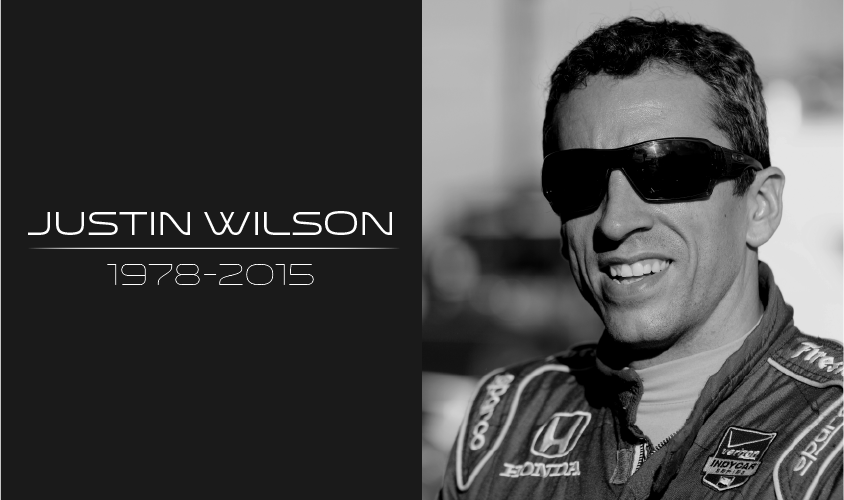 The 37-year-old former Formula One driver from Rotherham, who now competes for Andretti Autosport, was in the closing laps of a race at Pocono Raceway in Pennsylvania on Sunday when a competitor crashed in front of him, hurling debris through the front of his car.
He suffered a severe head injury and had been in a critical condition in hospital since the smash.
Police are appealing for help to find a missing woman from Rotherham.
Katie Carr, who is 28-years-old, was last seen at 1pm at Holywell Road area of Kilnhurst in the town on Sunday August 23, 2015.
She is believed to have contacted her family this morning (Monday 24 August) but has not been heard from since.
She was last seen wearing a white jacket and dark jeans with boots.
Police believe that Katie may have travelled to the Sheffield area.
Advertisement
British Indycar driver Justin Wilson from South Yorkshire is in a coma after being hit by a piece of debris during a race in the US.
The 37-year-old former Formula One driver, who currently competes for Andretti Autosport, suffered a head injury when a car crashed in front of him at Pocono Raceway on Sunday. He was airlifted to hospital by helicopter.
The two agencies that have taken the brunt of the criticism that followed the Jay Report say their primary focus over the last year has been persuading victims in Rotherham to trust them again.
South Yorkshire Police and Rotherham Council say they have gone a long way to dismantle the organisational culture that allowed police officers and council officials to treat young abuse victims as wayward irritants.
Ian Thomas, Rotherham Council's strategic director of children's services, was brought in at the end of last year to rescue a beleaguered department.
He said he was as shocked as anyone by the "industrial scale" of what Professor Jay uncovered, but when he arrived in December he found a team committed to turning things around.
"There was a sense of acceptance when I spoke to people and, when I spoke to staff, they wanted to be part of the solution.

"For me, it's about really listening to what children and young people tell us and a culture of never giving up on a child again.

"We're trying to instil that but it does take time.

"We've put things in place to improve our service, improve our practice. Things are moving in the right direction but its not done yet. Progress is being made, green shoots, but there's still a long way to go."
– Ian Thomas, Rotherham Council's Director of Children's Services
The director said his team is currently supporting 2,300 children, of whom 73 are sexual exploitation cases. He said extra social workers have been drafted in and he hopes a decrease in individual staff workload will give them a better chance to do their work properly.
"Over the last 12 months, if nothing else, restoring confidence has been really, really important and we've still got a journey to go on.

"The key focus has been around the victims and survivors. We need to understand better what the issues are for them and we could have done better and what we need to do for the future."
– Chief Supt Jason Harwin, Rotherham's Police commander
Mr Harwin said he understands that the public want to see arrests and perpetrators jailed.
He said South Yorkshire Police has arrested 460 people for child abuse offences in the last 12 months with 76 of these suspected of involvement in "grooming and facilitation".
And he said 54 people have been charged with child sexual exploitation related offences across the force, 22 in Rotherham.
The senior officer said there are currently 155 live CSE investigations in South Yorkshire, with 46 of these in Rotherham.
He said there are still many barriers to bringing suspects to justice but he said his officers now had other tools, short of prosecution, to control suspected offenders, including abduction notices and sexual harm prevention orders.
"Victim Support identified a real need in victims for one familiar face to support them through the whole experience of deciding whether to report abuse, being interviewed by the police, and their case making its way through the criminal justice system.

"We are providing that consistent support through our Vulnerable Victims project, which is funded by South Yorkshire PCC.

"Victim Support's specially trained staff and volunteers offer free, confidential information and support to anyone affected by crime - regardless of when the crime took place or if the police are involved.

"Call our Supportline team on 08 08 16 89 111 or visit victimsupport.org.uk to find out how we can help."
– Lesley McLean, manager Victim Support in Yorkshire
South Yorkshire's Police and Crime Commissioner says he still does not fully understand how "police could turn away from young girls who were being exploited" in Rotherham.
Dr Alan Billings became PCC as a direct result of the Jay Report, after his predecessor Shaun Wright was forced to resign in its wake.
Dr Billings recalled how the scale of the offending in Rotherham outlined by Professor Alexis Jay "seemed scarcely believable".
"We had to first of all accept that what Professor Jay had turned up was true, that this was the reality.

"And that took a lot of believing because of the sheer scale of it.

"So I think there was a period of time when the police had to recognise that this was true, that this was the reality and that took a bit of time.

"And then, of course, to have to search their own consciences and search their records and their past to understand what had gone wrong."
– Dr Alan Billings, South Yorkshire Police & Crime Commissioner
Dr Billings came into office last year with a stated commitment to putting child sexual exploitation at the top of the force's agenda.
He said he has made sure more officers are dedicated to the problem and has implemented an independent review of what went wrong, which is due to report by the end of the year.<
But he is most keen to flag up the Victims and Survivors Panel he set up which, he says, is now informing South Yorkshire Police's practice and training.
"I still don't fully understand how the police could turn away from young girls who were being exploited but, whatever the answers, they do not excuse people, who should have recognised a crime, from failing to act.

"But I do know that the nature and scale of child sexual exploitation is only just being understood and I feel that with every meeting of the Victims, Survivors and their Families Panel we are getting closer to some of the answers.

"The survivors I meet are very clear. Very few people understood then the insidious nature of grooming. They didn't understand what was happening themselves until it was too late and they had been trapped in destructive patterns of behaviour.

"They were not seen as vulnerable children, young girls, who had fallen in love with men who, they thought, loved them and showed them, at first, the affection and attention they craved.

"The authorities, who should have known better, by and large failed to extricate themselves from that more general cultural context. They failed to educate themselves, and us ."I don't think the public of South Yorkshire will feel happy until they start to see the prosecutions coming through and I think by the end of the year we should begin to see that."
– Dr Alan Billings, South Yorkshire Police & Crime Commissioner
This week marks a year since the publication of the Jay Report, which revealed the shocking extent of child sexual exploitation in Rotherham.
The report revealed that 1,400 young women had been sexually exploited in the town over a 16 year period and according to South Yorkshire police they are working hard to encourage victims to come forward so that the men that exploited them can be prosecuted.
Load more updates