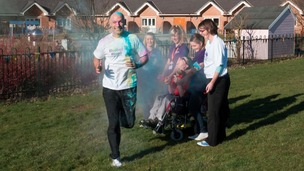 International football referee Howard Webb has been covered from head to toe in paint to support a South Yorkshire Charity.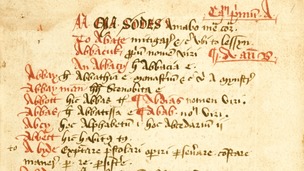 An export ban has been placed on a 500 year old dictionary, thought to have been written in Yorkshire, to stop it leaving the country.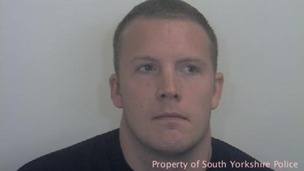 Nicholas Totty, of Newman Road, Rotherham, was sentenced at Sheffield Crown Court today.
Live updates
27 years in prison for 'frenzied' knife murder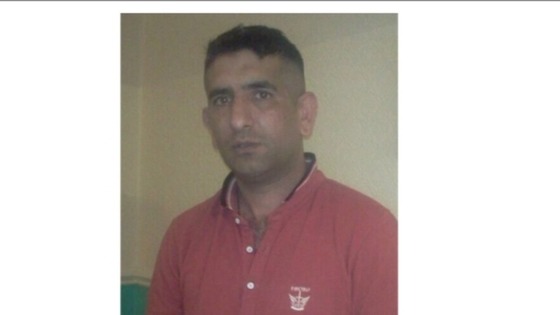 Shop worker Naeem Mehmood who stabbed his "friendly and popular" boss Parvaiz Iqbal 51 times in a frenzied attack at his shop in Rotherham has been jailed for 27 years at Sheffield Crown Court.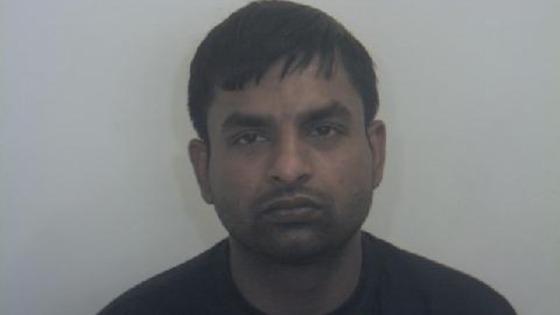 Customers and children fled in terror from the Biamallah Food Store in Grosvenor Road, Eastwood, one afternoon last October when Mehmood launched the "unprovoked, sustained and determined" attack.
His hands and arms covered in the blood of his victim, 27-year-old Mehmood then went on a ten minute rampage through the streets wielding a machete, smashing car windows, a barber's shop window and threatening to kill passers-by.
He was finally stopped by police in the car park of a nearby Tesco supermarket.
27 years in prison for 'frenzied' knife murder
Naeem Mehmood who worked as an assistant at the butchers shop in Rotherham had only returned to work the day before the attack having severed the top of his finger on a cutting machine four months earlier.
Prosecutors said he had a perceived grievance. He stabbed Parvaiz Iqbal 51 times over the course of a minute and a half in the freezer room of the shop before stabbing another assistant. He then grabbed a machete smashed up glass counters sending shoppers and children feeling in terror.
The court was told he then went on a rampage smashing windows of 7 cars and a nearby barbers shop showering customers with glass and threatening to kill passers by. He was finally disarmed by police. Naeem Mehmood is accused of murder and GBH with intent.
Advertisement
27 years in prison for 'frenzied' knife murder
A man appearing in court accused of killing a Rotherham butcher in a machete attack has pleaded guilty.
Emergency services were called to the shop in Grosvenor Road in Eastwood where they found the body of Parvaiz Iqbal. He had been stabbed 51 times. Another man, Saied Husseini, was also injured in the attack .
Naeem Mehmood, 27, of Herringhthorpe Valley Road is appearing at Sheffield Crown Court charged with murder and grievous bodily harm with intent.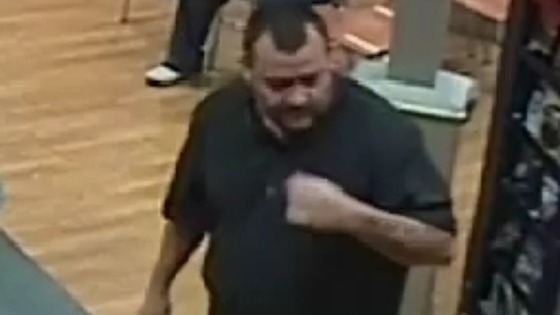 Police have released a picture of man they would like to speak to in connection with the theft of a purse from an elderly woman's handbag.
The pensioner, who is deaf, was shopping at Morrisons supermarket in Parkgate in Rotherham, when the theft happened. Bank cards from the purse were later used to obtain cash and goods. Anyone with information is urged to contact South Yorkshire police.
One of the country's longest-surviving comedy duos, The Chuckle Brothers, are going on tour with a new show.
Barry and Paul Elliott from Rotherham are celebrating 51 years of making people chuckle together.
Tonight on Calendar, they spoke about the origins of their famous phrase "to me, to you":
Pensioner attacked in home by bogus police officers
A ninety two year old woman is recovering from what detectives have described as a terrifying ordeal at the hands of a couple posing as police officers.
The woman from Rotherham, received serious bruising to her arms after they pushed her into her flat and restrained her before escaping with four hundred pounds.
Police are appealing for information and have released pictures of the injuries she suffered. Michael Billington reports.
Advertisement
Pensioner attacked in home by bogus police officers
Detectives investigating an assault and robbery on a 92-year-old woman which left her with horrendous bruises has described her attackers as " devious".
The pensioner was the victim of a terrifying ordeal by intruders who posed a police officers. The pair, believed to be in their 50s, pushed the elderly woman into her flat . The man held her arms causing injuries as the woman searched the property. They escaped with £400.
"This was a terrifying ordeal for an elderly member of the community and we're providing all relevant support to the woman. It appears to be an isolated incident but that's no consolation to the victim who sustained significant bruising to her arms. To trick your way into someone's home is devious and calculated but then to restrain a pensioner and take cash from her purse is a despicable act. House to house forensic inquiries continue and I urge anyone with information to contact us."
– Detective Inspector Steve Ashmore, South Yorkshire Police
Pensioner attacked in home by bogus police officers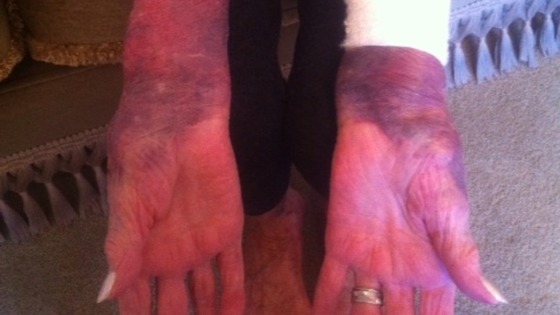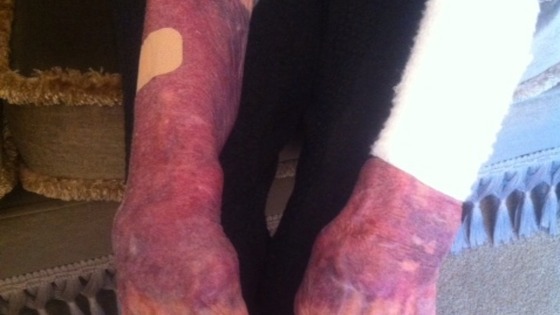 Pensioner attacked in home by bogus police officers
A 92-year-old woman has been assaulted during a robbery by a couple claiming to be police officers. A man and woman, said to be in their 50's, went to the elderly woman's home in Bawtry Road in Rotherham, at around 6.50pm on Saturday February 2014 stating they were from the police.
After pushing the pensioner into her flat, the man restrained the elderly woman causing injuries to her arms, while the woman searched the house. The couple escaped with £400 in cash
Police are appealing for witnesses after an 11-year-old girl suffered serious injuries in a crash in Greasbrough in Rotherham.
Police say the girl was walking on a footpath that crosses Fenton Road just after 3.20pm on Friday February 7 when she is believed to have stepped into the road and was hit by a car . She suffered a fractured leg and facial injuries.
She is being treated at Sheffield Children's Hospital. The driver, a 35-year-old man, was not injured.
Load more updates
Back to top