Royal Mail's Sheffield depot deal with Christmas pressure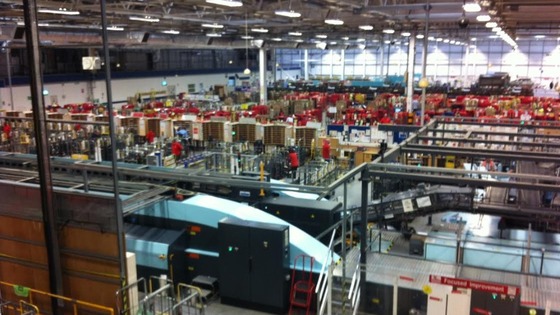 Over two hundred extra seasonal workers have been taken on at Sheffield's Mail Centre to cope with the Royal Mail's busiest time of the year.
The centre in Brightside handles 2.6 million items every 24 hours and works round the clock to ensure all Christmas parcels and cards are delivered on time.
And this year promises to be one of its busiest ever as on line shopping sees more parcels coming through the depot.
Manager Jon Adams said: "We are very experienced at running Christmas so pre-plan a lot and bring in a lot of resources.
"Certainly parcel growth from on-line retailers has driven a lot of volume through our network but we still have a lot of Christmas cards to deal with."
And Jon reminded people that last post this year for second class mail is December 18th with first class on December 20th.