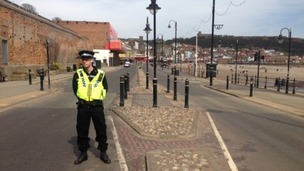 A teenager has been found guilty of murdering a former friend on Scarborough's seafront.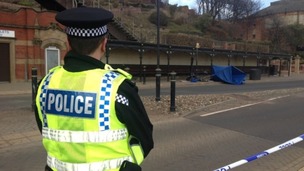 A teenager accused of murdering an older boy in a knife attack in Scarborough has appeared in court.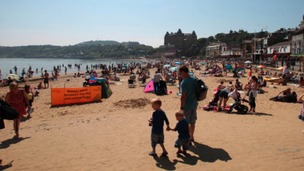 People are being urged to help take part in cleaning Scarborough's beaches today as part of a campaign to keep them barefoot friendly.
Live updates
People in Scarborough and Whitby are being invited give their views on last week's flooding. The National Flood Forum is being held in Whitby next Tuesday, and Scarborough on Wednesday.
Some of Scarborough's historic beach huts have been badly damaged by fire. The Grade Two listed buildings close to the Spa complex in the South Bay were engulfed in flames early today. It's not yet known how the fire started.
"North Yorkshire Fire and Rescue attended a fire at a row of Grade II listed beach chalets in Scarborough's south bay this morning. At this early stage, we don't yet know the cause of the fire but we are assisting North Yorkshire Police with their investigations. The majority of the 12 chalets in the row have sustained smoke and fire damage, some more badly damaged than others.
"Our tourism staff will be making contact with the people that rent the chalets on to inform them of what has happened and once investigations are complete, arrangements will be made for them to collect any remaining belongings."
– Andrew Williams, Scarborough Borough Council's Leisure Manager
Advertisement
Some of Scarborough's historic beach huts have been badly damaged by fire. The Grade Two listed buildings close to the Spa complex in the South Bay were engulfed in flames early today. It's not yet known how the fire started.
It comes as the clean up continues following last week's destructive floods which could leave the seaside resort with a repair bill of up to three quarters of a million pounds. Today there were calls for the Government to help cover the cost of the clean up. From Scarborough, Frazer Maude reports.
Red-tape holds up flood defence scheme say campaginers
Chris Kiddey has spent the day in Whitby after the town and neighbouring Scarborough were badly hit by the storm last night.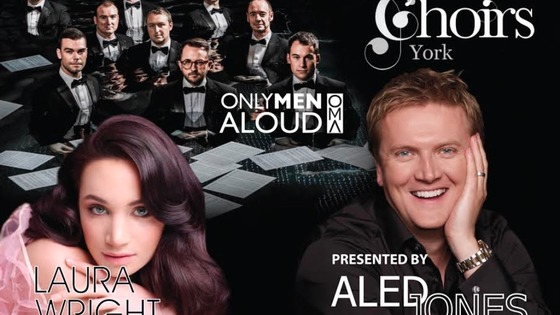 Some of the biggest names in British classical music will perform a special tribute to the UK's Armed Forces against the stunning backdrop of Scarborough Open Air Theatre next summer.
Daybreak presenter and classical singer Aled Jones will host and perform in a spectacular Last Night of the Proms concert on Saturday 28 June 2014.
Also on the bill will be the Military Wives Choirs York, Britain's most exciting young mezzo soprano Laura Wright and Welsh male choral group Only Men Aloud.
Musical accompaniment will be provided by the National Symphony Orchestra and the concert will finish with a grand firework finale.
The date has been specifically chosen to coincide with national Armed Forces Day and the council has arranged for everyone buying a ticket for the concert to be able to make a voluntary donation to the national Armed Forces charity SSAFA.
More than a thousand people from all over the UK are helping to crew a tall ship on her two-year, 50,000-mile maiden voyage around the world.
The youngest person taking part reached the minimum required age of 16 on his flight out to join the ship at the halfway point of her epic trip.
Mike Stables from Scarborough has sailed dinghies before but has never been on a tall ship at sea. And he's scared of heights. Richard Jones reports from New Zealand.
Advertisement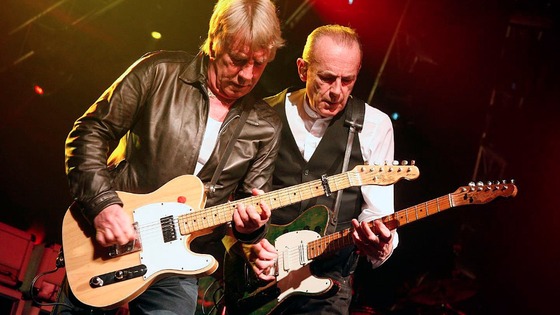 One of the world's greatest rock bands, Status Quo, are the first act to be confirmed to perform at Scarborough's Open Air Theatre next summer.
Francis Rossi, Rich Parfitt, Andrew Bown, John 'Rhino" Edwards and new drummer Leon Cave will take to the stage at Europe's largest open air theatre on Saturday July 12, 2014. The rock legends will perform some old and new tracks from this years top ten album Bula Quo.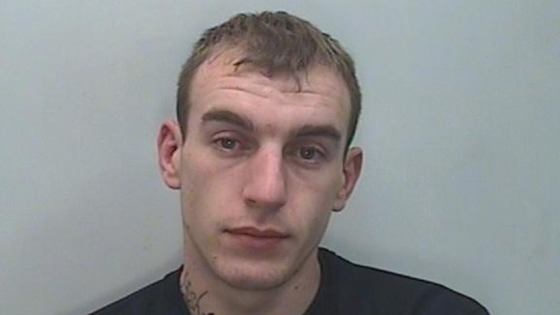 Scarborough police are appealing for the public's help to locate a man wanted for breach of court bail.
Robert Chinchen, 24, is wanted for recall as he has failed to comply with the terms of his bail.
Chinchen has been charged with driving while disqualified, driving without insurance and failing to stop for a police constable when required to do so.
It is believed that Chinchen is in the Scarborough area.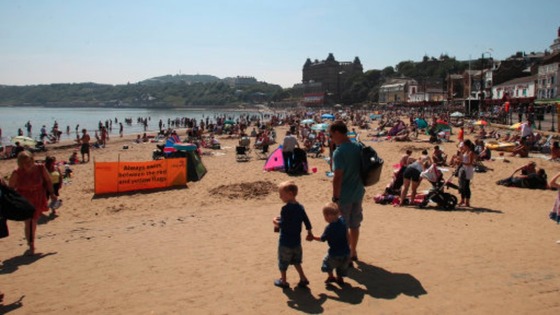 Scarborough is one of the cheapest places in the UK to rent a holiday home rather than staying in a hotel according to a survey out today. Holiday rentals in the seaside resort are around 56 per cent cheaper than booking a hotel.
Other UK destinations where big savings can be made on renting holiday accommodation include York, Edinburgh and Bath. The survey was carried out by TripAdvisor.
A controlled explosion has taken place in Scarborough after a suspicious item was left in the town.
The Army's Explosive Ordnance Disposal (EOD) team assessed the item and carried out the explosion at about 12.15pm as a precaution. They are now assessing the item.
The 100m cordon will remain in place for the time being while police inquiries continue.
Load more updates
Back to top