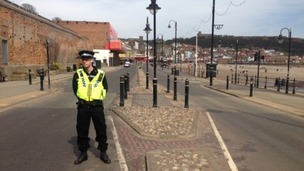 A teenager has been found guilty of murdering a former friend on Scarborough's seafront.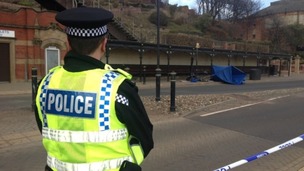 A teenager accused of murdering an older boy in a knife attack in Scarborough has appeared in court.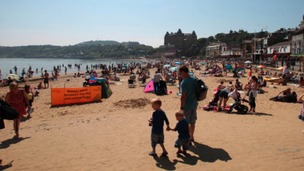 People are being urged to help take part in cleaning Scarborough's beaches today as part of a campaign to keep them barefoot friendly.
Live updates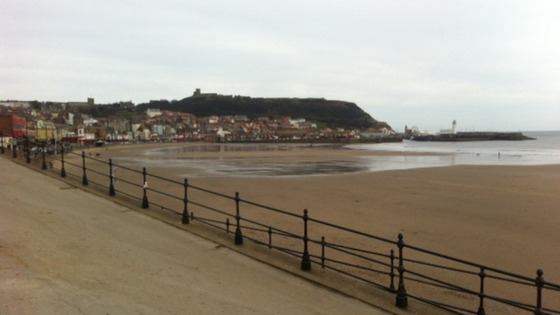 Yorkshire Water says it is on track to ensure Scarborough's South Bay passes water quality tests by next summer.
There were fears the beach could fall foul of tough new European guidelines, but work on a new fifty million sewage system is almost complete. It's hoped it will receive a sort after blue flag award in 2015.
Police investigating a sexual assault on a 19-year-old woman in Scarborough have arrested a man. The police cordon that was in place at King Street car park has now been lifted. The man is currently in custody being questioned by detectives.
Advertisement
Police are appealing for witnesses after a 19-year-old woman was sexually assaulted in Scarborough. It happened in King Street Car Park between 2.40 am and 3.20am on Sunday March 9. The car park has been cordoned off as forensic tests are carried out.
"This is a serious allegation and I am appealing for anyone who was in the area to contact police or crimestoppers. If you heard anything or saw anyone acting suspiciously in the area of the car park around the time the incident occurred, you may have information that can help the investigation and I urge you to get in touch."
– Detective Chief Inspector Allan Harder, North Yorkshire Police
Controversial plans to shore up the coastline in Scarborough's north bay have been thrown into fresh doubt because the costs have risen dramatically.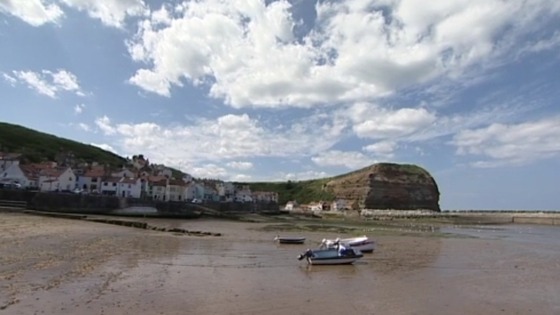 Scarborough Council has been at loggerheads with local campaigners over its plans to dump rocks on the beach in front of the Spa. It's since shelved that scheme and now says it can't afford the £12 million to protect the North Bay and cliffs as whole.
Four men have been sentenced to 60 years imprisonment for their roles in a Scarborough murder.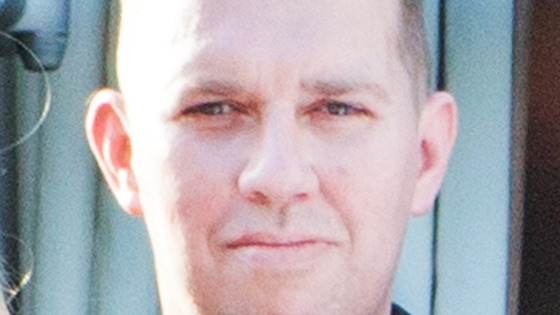 Kevin John Pickering, 29, David White, 34, James Cousins, 31, and Nicholas Polihronos, 31, stood trial at Leeds Crown Court, following the murder of Jonathan Charles Binns in August 2013.
Pickering was convicted of murder amd given a life sentence. He must serve a minimum of 23 years' imprisonment.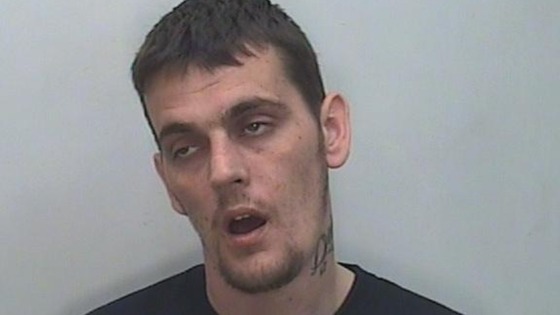 White received a sentence of 13 years for manslaughter. Cousins and Polihronos were also found guilty of manslaughter and were jailed for 12 years each.
All four men were also convicted of conspiracy to commit robbery and received sentences of 10 years to run concurrently.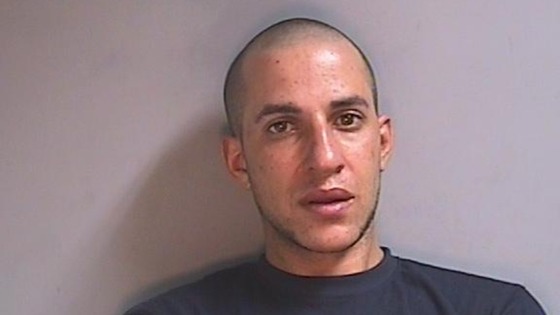 White received an additional four months for drug offences.
Mr Binns, 41, died as the result of stab wounds he suffered during a robbery at a friend's flat in Eastborough, Scarborough, on Wednesday 7 August 2013, after the four men forced their way into the premises.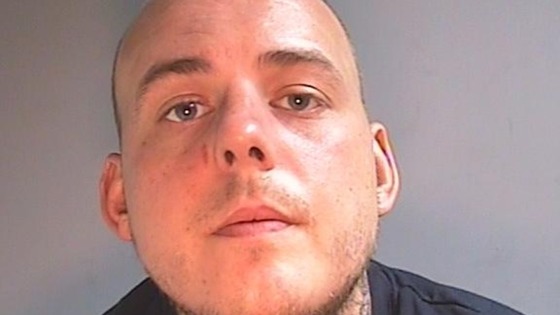 The incident was reported to North Yorkshire Police by the Yorkshire Ambulance Service after they attended the report of a serious assault.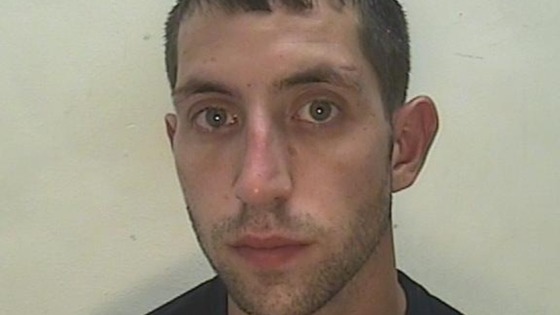 Despite the efforts of paramedics Mr Binns died at the scene.
After the robbery the offenders left the flat and were arrested early on Thursday 8 August 2013, at a number of addresses in the town.
Scarborough is in line to become one of the first stations in the country to receive a new Shannon Class vessel lifeboat - one of the most modern to ever take to the waters.
It is due to replace the RNLI's current boat and could be operational as early as next year. Tom Savvides has been to the south coast - where the first of the new vessels has been shown off - to see what we can expect.
Advertisement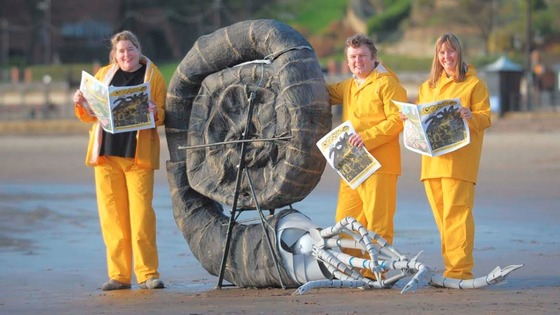 Thousands are expected in Scarborough this weekend for the Coastival arts festival which this year includes a world record attempt.
Coastival 2014 features 100 events.
Orpheus the Mariner is a two-part seafront street performance featuring huge puppets and including a record attempt for the largest puppet in the world
Aside from that, Coastival 2014 will feature a range of music, theatre, films, dance, performance and visual arts, as well as 'Rollercoastival' activities for children and young people.
Director Wendy Holroyd said: "Coastival 2014 has really taken off and we have had tremendous interest from all over the country and abroad.
"There is a great deal of interest in Orpheus and we are expecting a huge turnout for that and then we have a fantastic programme of music, theatre, performance and creative art for people to enjoy across the whole weekend – we can't wait!"
Scarborough biathlon hopeful eyes Olympic future
Biathlon may not be an Olympic event that makes all of the headlines, but a teenager from Scunthorpe is hoping to make it hit the headlines.
17-year-old, Sophie Hopkins, is already the Junior British champion in the event which combines skiing and shooting. She has been tipped as a future superstar, and even taught herself to ski.
Victoria Whittam met her during training:
Scarborough biathlon hopeful eyes Olympic future
Seventeen year old Scarborough girl, Sophie Hopkins, is hotly tipped to become a future Olympian.
Sophie started training for the biathlon just two years ago, but is already so good she's already the Junior British champion.
She even taught herself how to ski:
Police have issued a nationwide appeal to find a man wanted in connection with a sexual assault in Scarborough.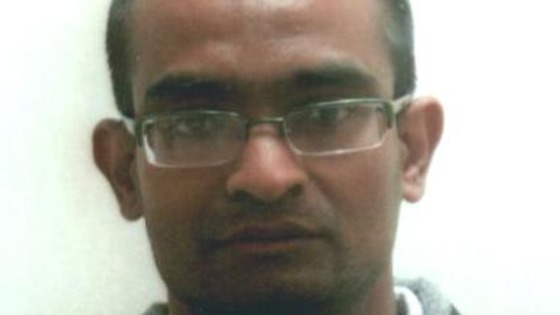 Akduss Hussain, aged 29, is alleged to have assaulted a 27-year-old local woman in William Street Coach Park, in Scarborough, on Christmas Day.
Officers think he may have left Scarborough and headed elsewhere in the country.
Hussain is known to use a number of different names including Anwar Choudhary, Layak Choudhary, Rahad Hassain, Rahar Hussain, Rah Hasan Jakira and Hassain Rahad.
He is thought to currently be using the alias Anwar Choudhary.
Load more updates
Back to top