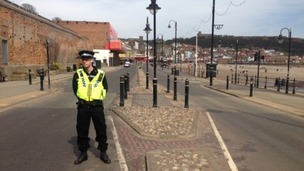 A teenager has been found guilty of murdering a former friend on Scarborough's seafront.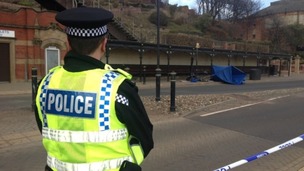 A teenager accused of murdering an older boy in a knife attack in Scarborough has appeared in court.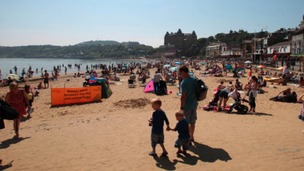 People are being urged to help take part in cleaning Scarborough's beaches today as part of a campaign to keep them barefoot friendly.
Live updates
#Filey. Replacement buses will run between Scarborough and Bridlington from approximately 08:15.
Police investigating the theft of a purse in Scarborough have released CCTV images of a woman they would like to speak to in connection with the incident.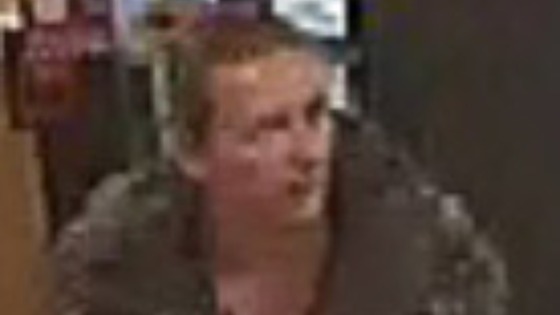 Sometime between 10.30am and 11.15am on Saturday 1 March 2014, a black purse was stolen from McDonalds on Huntriss Row.
Officers have reviewed CCTV footage from McDonalds and have identified a woman they would
Advertisement
Police were called to the Miss Scarborough beauty contest after a fight broke out when supporters of one of the contestants claimed the competition was a fix.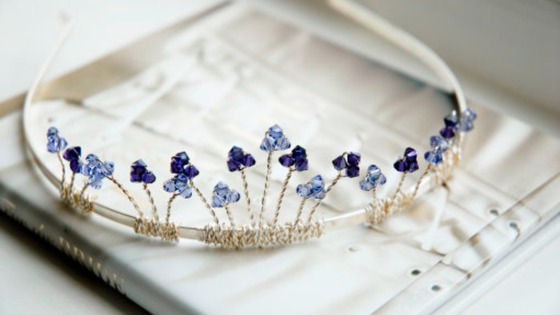 Security were kicked, punched and attacked with handbags by a section of the audience when their favourite contestant was eliminated, according to reports.
Some of the horrified young women were said to have wept as glasses flew through the air, and pensioners among the supporters were knocked to the ground in the scrap.
According to the Scarborough News, security stepped in when supporters of one contestant were asked to stop booing.
There were chants of "fix" from a section of the audience at the Scarborough Fair Collection in Lebberston, according to the Yorkshire Post.
Organiser of the pageant Diane Yalezo declined to comment about the trouble on Saturday night.
But earlier she said she had picked One Moment In Time as the walk-on music for the winner, 18-year-old Jess Gale.
Ms Yalezo told the Yorkshire Post: "Jess should have been able to walk on to that stage and have that one moment but it was totally ruined by that one family."
The Miss Scarborough winner will go on to the Miss England finals in Torquay on June 16.
Money was raised on the night for Martin House Children's Hospice.
A North Yorkshire Police spokesman said: "Police were called at around 11.45pm on Saturday April12 to the Flower of May holiday park, Lebberston, following reports of a disturbance.
"When officers arrived at around 11.50pm, the situation had calmed down.
"Police have not received any complaints and no one has been arrested in connection with the incident."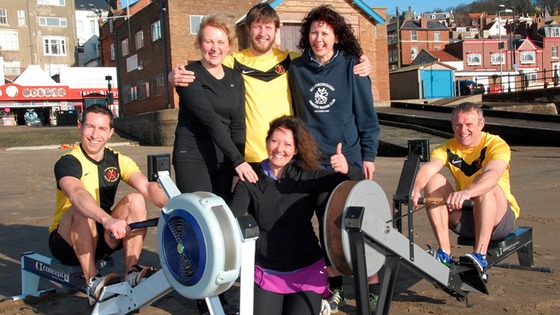 About 120 fit people are to row the equivalent of the width of the Atlantic to boost Scarborough RNLI's £200,000 Supacat appeal.
Today the lifeboat will be pushed down the slipway to make room for 30 Concept 2 rowing machines in the lifeboathouse.
The fundraising effort is being organised by Scarborough Rowing Club, which will share the proceeds with the RNLI.
Over 12 hours, competitors aim to row 4,700km, the distance from the Canary Islands to the Caribbean. This is the route rowers usually take when crossing the Atlantic.
Two fly tippers have been fined for dumping waste in front of the house they were working on in Scarborough last year.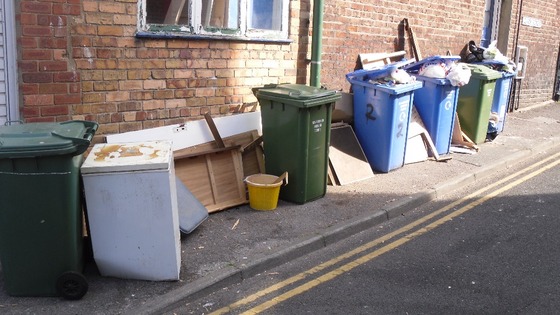 Mr Iqbal and Mr Bahar of Fairfield Road, Bradford, were charged under the Refuse Disposal (Amenity) Act 1978 and in their absence the magistrates fined them each £600.00, a £60 victim surcharge and £150 costs - a total of £1620.00 to be paid by them within 14 days.
A Scarborough Borough Council officer witnessed the men dumping building waste from a property they were working on at North Marine Road on 15 July 2013. A member of the public also brought it to the council's attention.
The matter was investigated by the council's Waste Enforcement team but the fly tipping pair refused to get in touch or respond to any request for information. The council subsequently removed the waste on public safety grounds.
North Yorkshire Police are appealing for people in the Scarborough area to come forward with any information about the late Peter Jaconelli - a prominent local businessman and former Mayor of Scarborough - as part of an ongoing investigation into historic sexual abuse.
The request for information, be it from potential victims or those with knowledge relating to allegations about Mr Jaconelli, follows last week's announcement by North Yorkshire Police and the Police and Crime Commissioner that it has referred itself to the Independent Police Complaints Commission.
Recent publicity has identified a number of people who say they were victims of Mr Jaconelli when they were younger.
North Yorkshire Police is keen to identify possible other victims and is also appealing for any information that could assist the inquiry.
A police spokesman said: "Anyone who believes they have been a victim of Peter Jaconelli, or has relevant information and who has not recently contacted North Yorkshire Police, are asked to do so as soon as possible.
"It is important that victims are able to access the specialist support services that are readily available, and that we gather all the evidence in respect of this matter."
Advertisement
£100m bus building contract secures Scarborough jobs
600 manufacturing jobs have been safeguarded in Scarborough following a multi million pound order placed with a local bus building firm.
Paul Mintoft and Gary Hopkins, who work at Alexander Dennis, say the order will benefit the wider town:
£100m bus building contract secures Scarborough jobs
600 manufacturing jobs have been safeguarded in Scarborough following a multi-million pound order placed with a local bus building firm.
National Express are to buy up to 600 new vehicles from Alexander Dennis over the next five years. It is hoped the order will boost the local economy and encourage other companies to buy British:
£100m bus building contract secures Scarborough jobs
Colin Robertson, from bus building company, Alexander Dennis, says the order to build 600 new buses, helps the industry to become stronger:
£100m bus building contract secures Scarborough jobs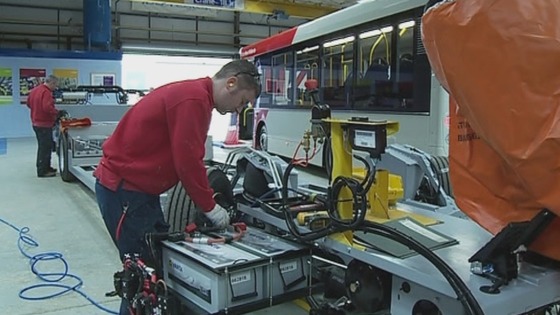 Hundreds of jobs have been secured in Scarborough as a £100 million order for 600 new buses has been made to bus builder Alexander Dennis.
Load more updates
Back to top