Britain's Jack Burnell clinched a trip to the 2016 Rio Olympics with a fifth-place finish in the men's 10km at the World Aquatic Championships in Kazan.
The 22-year-old from Scunthorpe, who is the current World Cup leader, was among 70 swimmers competing at the Kazanka River venue, with the top 10 securing Olympic qualification.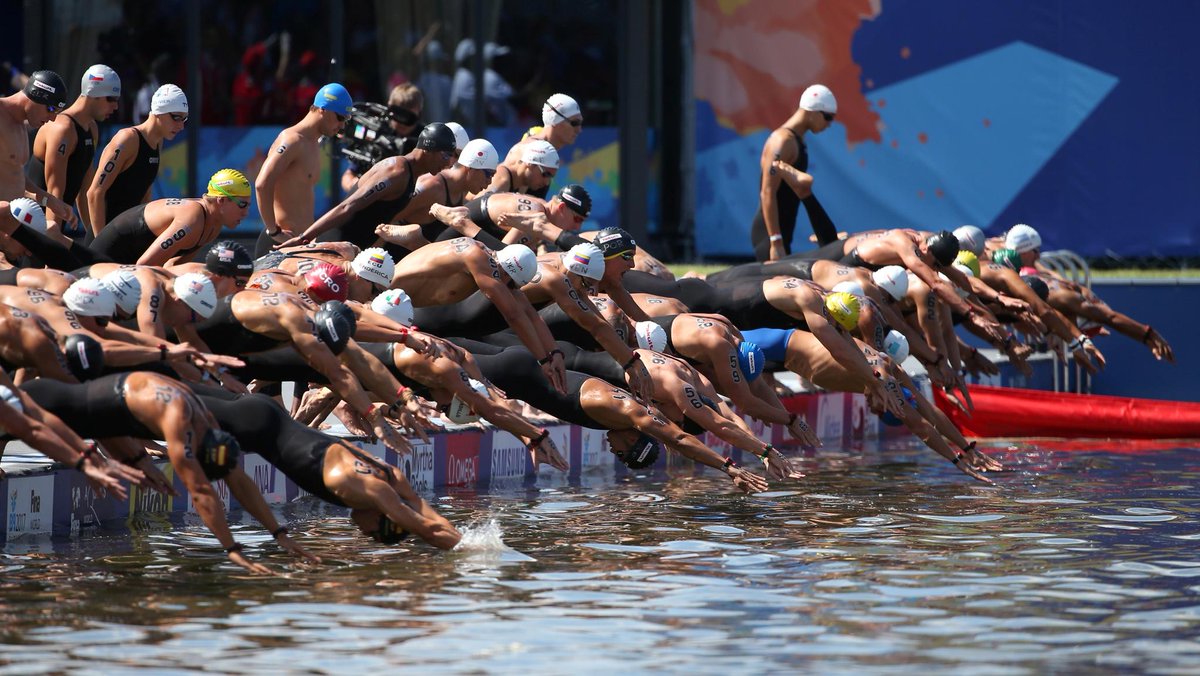 USA's Jordan Wilimovsky, 21, won the race, finishing 12.1 seconds ahead of Dutchman Ferry Weertman. Burnell was 17.6secs behind the winner.
The race included the reigning Olympic champion Oussama Mellouli of Tunisia, who finished in 23rd place
Police investigating an alleged sexual assault in Scunthorpe have released additional CCTV images of a man they would like to identify.
The alleged assault happened when a 20 year old woman was walking along Oswald Road in the town between 4:15am and 5am on July 5 2015 when an unknown man began to follow her.
She tried to hide in a nearby garden, but the man followed and allegedly sexually assaulted her . The victim eventually managed to struggle free and flag down a passing car and the attacker ran off.
We have previously issued an image of a man we would like to speak to but who we have yet to trace. The latest images are enhanced and our hope is that someone will recognise the man and get in touch with us.

Incidents of this nature, whilst rare are extremely distressing for the victim and the community as a whole. We are working with the victim and it is important that we also reassure the public that a thorough investigation is taking place.

Our request to the community is that anyone who has information in connection with the identity of the man or knows anything relevant to the investigation comes forward to speak to us as soon as possible."
– Det Inspector Alan Bentham, Humberside Police
Advertisement
Four people have been seriously injured in a road traffic collision on the A18 between Scunthorpe and Crowley
The collision happened on Saturday at Pilfrey Bridge.
A Nissan Skyline had broken down and had parked up, with hazards and rear lights on, at the side of the road.
A blue Citroen C4 Picasso, travelling towards Scunthorpe went to overtake the car and collided with a blue Mazda 2 travelling in the opposite direction.
The driver of the Mazda, believed to be from the Scunthorpe area, was taken to Hull Royal Infirmary with potentially life-threatening injuries.
The passengers of both cars were also taken to Hull Royal Infirmary with serious injuries.
The driver of the Citroen, who is from the Doncaster area, suffered less serious injuries and was taken to Scunthorpe General Hospital.
Anyone who saw the collision are being urged to contact Humberside Police.
More than 700 jobs are under threat at Tata Steel's Rotherham plant.
The company says the cuts are necessary to ensure the ongoing survival of the business, which will continue to employ about 1,500 people in South Yorkshire.
David Hirst reports from Rotherham:
Three women who came to the aid of a 15-year-old girl who was allegedly assaulted on three occasions by a trio of girls in Scunthorpe have been urged to come forward.
The first attack is said to have happened at Saturday when the victim was in Sheffield Park with friends.
She was approached by three suspects, who were known to her, who pulled her to the floor before kicking, punching and biting her.
An unknown woman came to her aid and she got away from the group and left the park.
The gang caught up with the victim near the shop on Ferry Road, where they are said to have resumed their attack.
On this occasion, an elderly woman is said to have intervened and the victim again managed to leave the area.
As she approached Fedora's Club, Ferry Road, she is said to have been attacked by the suspects for the third time.
A lady called Samavia then came to her aid and the victim managed to get home.
As a result of the attacks, the victim suffered painful lumps, bruising and bite marks.
Luckily incidents of this nature are rare. However, this was a nasty and prolonged attack on a young victim and we are doing everything we can to bring those responsible to justice. We take incidents of this nature very seriously and we would urge any witnesses – particularly the three women who came to the aid of the victim – to come forward.
– DC Ian Hauton, Humberside Police
Wentworth & Dearne MP John Healey and MP for Rotherham Sarah Champion have both reacted to the news that 720 jobs, mainly at their Rotherham site, are at risk at Tata Steel.
This is the worst possible news. It's simply devastating for the workers and their families, many of whom waived pay, holidays and other entitlements to help keep Tata going through the global economic crisis from 2008. They kept faith in Tata and now feel massively let down. This is a dedicated workforce and a modern plant, making some of the best steel in the world. I want to see independent industry experts assess this plan and make sure every other option has been fully considered. I fear cuts to steel-making on this scale would leave our Rotherham site with no long-term future. I've talked to union leaders and local Tata managers about this, and I have asked for an urgent meeting with Dr Karl Kohler, Tata's MD in Europe. I've also asked for an urgent meeting with business ministers because the government should be doing more to support UK steel as a vital strategic industry. We won government agreement to financial help for energy intensive manufacturers in the last parliament but Ministers have still not set up this scheme. And there's much more Ministers can do through government procurement contracts, support for skills and backing for research. Cutting jobs on this scale will be devastating to the town. Rotherham is proudly part of Britain's manufacturing base. When Maltby pit closed last year Rotherham became an ex-mining town and I'll fight to stop us also becoming an ex-steel town.
– Wentworth & Dearne MP John Healey
I am deeply shocked and disappointed by the announcement from TATA regarding bar production closing in Rotherham. This is not just about losing 720 jobs, it's about the impact on 720 families and 720 wage packets no longer going into the local economy. I have consistently challenged the Government to address the inequality that British Steel faces against the rest of Europe with higher energy prices and business rates up to 10 times greater. The Chancellor promised a report into this by 2016. Today shows that is too little too late. I will continue to do all I can to make sure the Government fully supports the affected workers and I will push TATA to continue to offer training so that workers can re-train in specialist steel which will still be produced in Rotherham.
– MP for Rotherham Sarah Champion.
Advertisement
This will be devastating news for our members in Wednesbury and across South Yorkshire. This is a business that has seen a lot of restructuring and change over recent years and another round of potential redundancies will hit the workforce hard. It will be natural for workers to be sceptical about this plan too as commitments given by the same management team in previous restructurings have not been delivered. We will give our members every support in the coming weeks and months and will oppose any compulsory redundancies. We will also engage independent experts to study Tata Steel's proposals and look at alternatives that could save jobs and create a sustainable business. It's only right and proper that Tata Steel allows sufficient time for that work to be carried out. While we still need to study the full rationale behind today's announcement, it is clear the UK steel industry is in a perilous state and as the biggest producer, Tata Steel is particularly affected. There is already a case for government action. We have been saying for years that uncompetitive UK energy costs are damaging the UK steel industry. The electric arc furnace operations in Rotherham have been impacted by higher electricity prices. The government needs to stand up for steel and take urgent action to support energy intensive industry while there is still chance to save the jobs at risk.
– Roy Rickhuss, General Secretary of Community
Tata Steel is planning to cut 720 jobs mainly at its plant in Rotherham, the company has announced.
The firm said the business had been under-performing in the face of steel imports due to the strong pound and higher electricity costs which it said were double those of European competitors.
Tata said it had "identified 720 positions which will potentially become redundant" but with work with unions and employees to redeploy workers and minimise the number of compulsory redundancies.
Karl Koehler, chief executive of Tata Steel's European operations, said: "I realise how distressing this news will be for all those affected, but I am also extremely aware of our responsibility towards the ongoing survival of this business which will continue to employ about 1,500 people in South Yorkshire."
The pensions dispute at Tata Steel that brought the company to the brink of the biggest industrial dispute in 35 years has ended.
Members of all four unions at the company have voted to accept changes to the British Steel Pension Scheme which will keep the scheme open.
Tata has sites in Scunthorpe and Rotherham.
Humberside police are hunting a man who tried to force a pregnant woman into a car in the early hours of Sunday morning.
It happened when the 41-year-old woman was walking along Oswald Road at around 3am and a man in a black saloon car asked if she was ok. She said she was but he continued to follow her.
It is then alleged the man got out of the car and grabbed her hand before trying to force her into the car. She managed to escape and he drove off in the direction of Frodingham Road in Scunthorpe.
The man is described as white, well built, aged 30 to 35, around 6ft tall with a shaved head and local accent. He wore a white and blue T-shirt.
Load more updates