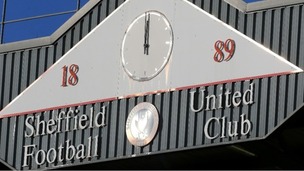 Police release pictures of 16 men wanted after Blades FA Cup Semi Final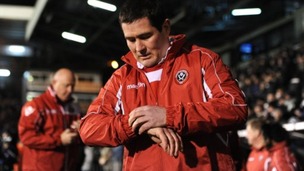 Sheffield United manager Nigel Clough does not think his side are favourites for the FA Cup quarter-final with Charlton on Sunday.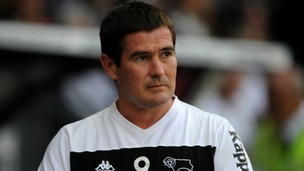 New Sheffield United manager's career so far.
Live updates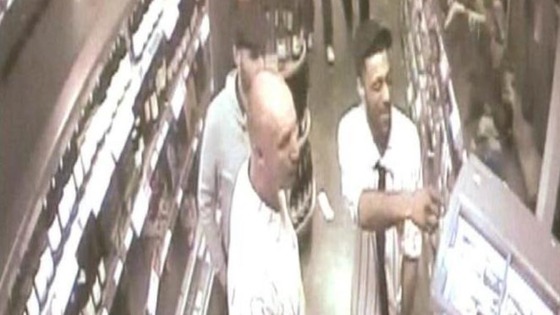 Thames Valley Police has released a CCTV image of people officers would like to speak to in connection with an incident involving Sheffield United and Hull City football fans at the Newport Pagnell Services on the M1 motorway.
After Hull's FA Cup Semi-Final victory against the Blades, two men were seen stealing alcohol at the Welcome Break between junctions 14 and 15.
A plain clothes store detective asked the men to stop.
He was then assaulted and knocked unconscious before being kicked and punched several times.
Investigating officer, PC Jonathan Moss, said: "This was a violent attack on the victim, who is, now, thankfully recovering.
"At the time of the incident the service station was extremely busy with fans of both Hull City and Sheffield United, and I believe that several members of the public would have witnessed this incident."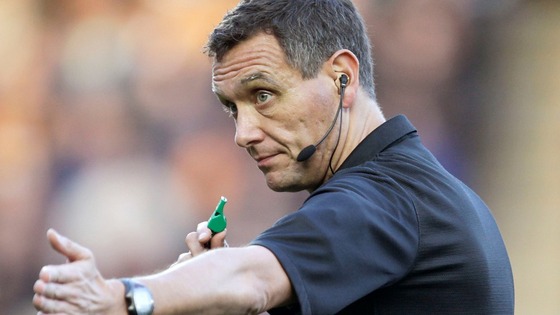 Referee Andre Marriner will take charge of this month's FA Cup semi-final between Hull and Sheffield United.
Marriner hit the headlines for all the wrong reasons when he mistakenly sent off Arsenal's Kieran Gibbs during the Gunners' 6-0 Premier League defeat by Chelsea for a handball that had been committed by Alex Oxlade-Chamberlain.
Advertisement
Sheffield United celebrate 125th anniversary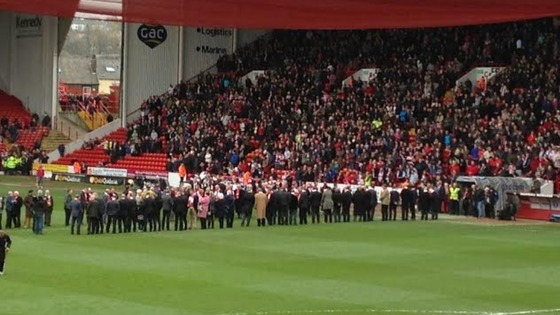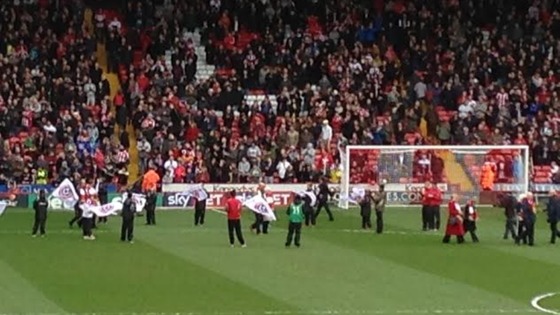 Sheffield United players from years ago were brought into the Bramall Lane stadium to give the current players a guard of honour, ahead of their game against Wolverhampton Wanderers. It is to celebrate the club's 125th anniversary.
Sheffield United celebrate 125th anniversary
Sheffield United is 125 years old this week and the club are celebrating the anniversary at today's game against Wolves.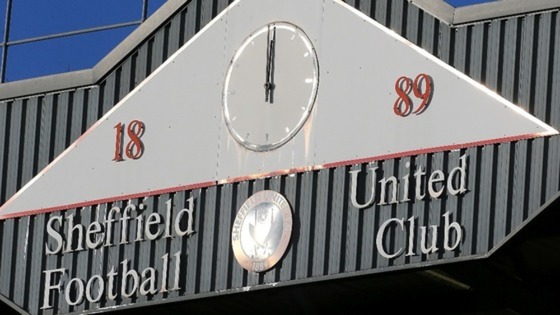 There is a day of celebrations planned at Sheffield United tomorrow as the club celebrates its 125th anniversary.
Before the match against Wolves, which kicks off quite appropriately at 1.25, the fans will be treated to a number of special events down at Bramall Lane.
It is sure to be a birthday to remember, as Chris Dawkes reports:
Sheffield United have continued their unbeaten run with a 0-0 draw away to Preston North End.
The FA Cup Semi-Finalists struggled to break down a stubborn Preston rearguard and had a late penalty appeal turned down.
The result leaves Nigel Clough's men tenth in League One, ten points off the playoffs having played one game fewer than sixth placed Peterborough and two fewer than MK Dons, Walsall and Swindon in seventh, eighth and ninth.
For the match as it happened click here.
Advertisement
Hull to face Sheffield Utd in FA cup semi final
Sheffield United and Hull City fans will be able to buy tickets for their Wembley FA cup semi-final from Monday March 24.
Prices range from £30 - £60, with Hull fans in the East, and Blades fans in the West of the stadium.
Hull to face Sheffield Utd in FA cup semi final
Hull to face Sheffield Utd in FA cup semi final
John Shires spoke to some of the Sheffield United players after their dramatic win over Charlton:
Hull to face Sheffield Utd in FA cup semi final
Hull City will play Sheffield United in an all-Yorkshire FA Cup semi-final after the Tigers beat Sunderland 3-0 and the Blades won 2-0 against Charlton in today's quarter finals.
The semi-finals will be played on the weekend of April 12 - 13.
Load more updates
Back to top