The takeover of Sheffield Wednesday by Hafiz Mammadov looks to be finally off and the club are now threatening legal action against the Azerbaijani businessman.
In a statement today, current owner Milan Mandaric wrote to the club's supporters saying that he would be looking for alternative investment.
He also said he has "asked my legal advisors to take such legal action as they consider necessary."
Mr Mandaric said the club were committed to sponsorship agreements facilitated by Mr Mammadov's involvement and still retain the ambition of returning Premier League football to Hillsborough.
Unfortunately despite working hard with both Mr Mammadov and his representatives since the agreement was signed he has not been able to meet the obligations set out in the contract for either the purchase of the shares or the sponsorship arrangements.

Our supporters were extremely excited when the takeover was announced, like me they believed that Mr Mammadov offered a great opportunity for the club, in hindsight my desire to please our supporters probably clouded my decision to grant further time for him to complete the process.

During this period I have continued to manage the business and to fund the ongoing financial requirements of the club as I have always done and will continue to do so.

Whilst I hope that Mr Mammadov will very quickly overcome his difficulties in Azerbaijan, I cannot allow this continued speculation to continue and have asked my legal advisors to take such legal action as they consider necessary.

The club as always will attract people who are interested in acquiring a top English football club. Accordingly, I will explore every serious possibility and if I believe that there is someone who can accelerate our plans to return this club to the Premier League then I will do all in my power to welcome them to Sheffield.
– Milan Mandaric
BREAKING: Michail Antonio signs for Nottingham Forest for undisclosed fee #swfc
Advertisement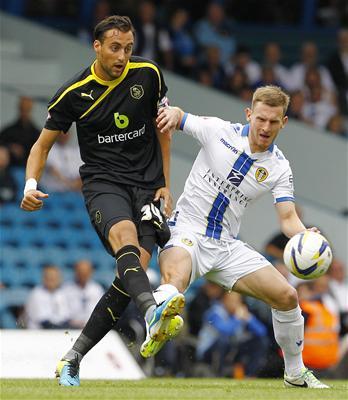 Sheffield Wednesday says planned takeover of the club by Hafiz Mammadow has been delayed. It's apparently due to other business interests of Mr Mammadow. However, the club says it hopes it will soon be in a position to complete the regulatory requirements set by the Football League.
Milan Mandaric and Hafiz Mammadov met in London on Friday evening to discuss the takeover process and say they want to complete the sale as soon as possible.
I fully appreciate the frustration of our supporters, we all want to see a quick completion so we are in the best shape possible for the start of the new season. Despite the delay, I am still committed to fully supporting Stuart Gray in his preparations and this has been demonstrated by the permanent signings of Keiren Westwood and Sam Hutchinson along with the contract extensions agreed with Chris Kirkland, Glenn Loovens and Jose Semedo. I have been kept fully informed by Mr Mammadov's advisors during the process and Friday's meeting was very constructive. I continue to believe that he will be a wonderful custodian for this great club and I am very excited at his plans for the future."
– Milan Mandaric
Sheffield Wednesday head coach Stuart Gray says he's looking to further strengthen his squad after today's signing of Glenn Loovens joins those of Sam Hutchinson and Keiran Westwood in the past week.
Wednesday are still awaiting approval from the Football League to allow their takeover by Azerbaijani businessman Hafiz Mammadov.
But yesterday, the Owls beat York City 2-0 in their first pre-season friendly yesterday. An own goal and a spectacular 35 yard strike from Chris Maguire were enough to see off the Minstermen, managed by former Wednesday player Nigel Worthington.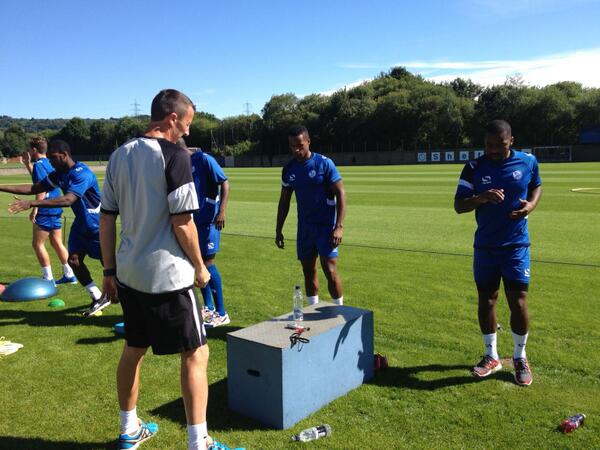 Advertisement
New Sheffield Wednesday owner Hafiz Mammadov has moved to deny speculation that he had been arrested in Azerbaijan.
In a statement he said:
"Certain unfounded rumours have been spread in the press over my supposed arrest and imprisonment in Azerbaijan, which I obviously strongly deny, and which was immediately denied by State Border Guards.
"It seems today that false and malicious speculation over my situation is being used with the aim to create confusion and doubt over my financial holdings and commitments.
"There are no grounds for the allegations made by the press, and I will take all necessary legal actions against whoever has initiated these false rumours with the aim to harm my family and me."
Since his takeover the club have been active in the transfer market, signing goalkeepers Chris Kirkland and Keiran Westwood as well as former Chelsea defender Sam Hutchinson who spent time at Hillsborough on loan last season.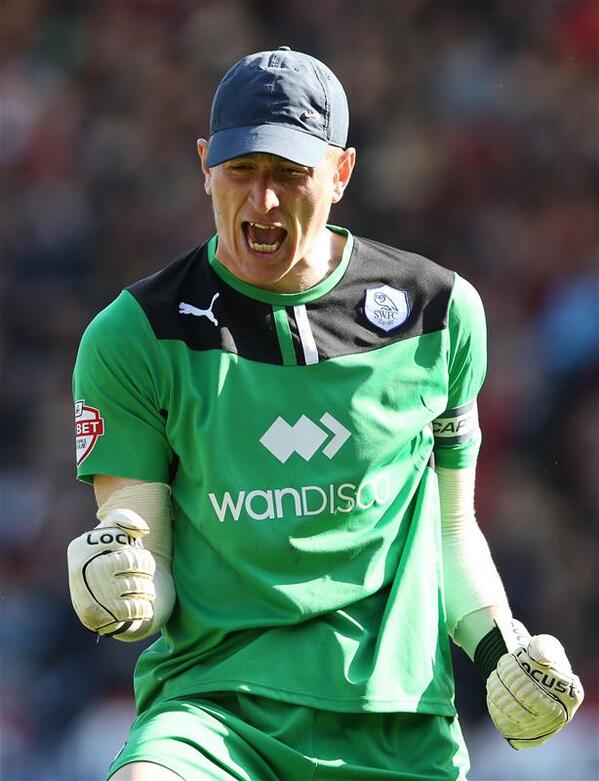 Former Sheffield Wednesday owner says he has done his job after selling the club to Azerbaijani businessman Hafiz Mammadov.
Mandaric says that he bought the club with two intentions - to financially stabilise it and leave it in a better position than when he started.
In an interview with swfc.co.uk he said he feels he is departing having completed both tasks and selling the club to the FC Baku and RC Lens owner continues the process he began to bring the club back to the Premier League:
Sheffield Wednesday have announced that Hafiz Mammadov has bought the club off Milan Mandaric.
Mr Mammadov is a former member of the Azerbaijan Football Association and also owns FC Baku and French club RC Lens.
Speaking to Sheffield Wednesday's website he said he was "immensely pleased and proud to have agreed a deal to buy this wonderful club."
The founder and chairman of the Baghlan Group, specialising in oil, gas, construction and transportation added: "I am a passionate football fan with enormous respect for English football. I have been looking at investing in England for some time but I was determined to find the right Club.
"I am hugely ambitious and feel the Owls match my passion and desire for success and represent our motto of Azerbaijan Land of Fire. I promise the supporters I will work extremely hard to bring the success everyone so rightly craves."
Departing chairman Milan Mandaric said: "On my first day at the Club I promised the supporters two things.
"Firstly I would ensure that when I left we would be in far better shape than when I arrived and more importantly, that I would only hand over ownership when I found the right man for the Club and I sincerely believe I have delivered on both undertakings."
The deal is subject to Football League approval but the club say the new owner and his staff will be involved in the running of Sheffield Wednesday as that process begins.
Load more updates