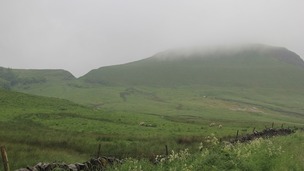 Will this weekend be as nice as last weekend?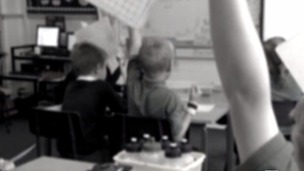 There are claims government changes last year to the way schools are funded could be keeping special needs pupils out of mainstream schools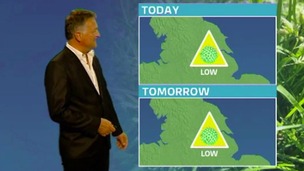 Lunchtime pollen count with Jon Mitchell
Live updates
Advertisement
County unites in Yorkshire Day celebration
Yorkshire Day has been celebrated throughout the county, with the local people, cuisine and language being brought to the fore.
But a group of historians has set out to prove that the way we talk has not always been how we recognise it today.
Michael Billington reports:
The pollen count for the south of the region:
A pensioner has been ticked off by police after being caught driving down the hard shoulder of the M1 on his mobility scooter.
The unnamed 85-year-old was spotted edging down the motorway between junctions near Sheffield. Traffic slowed down as motorists came across scene.
Police think he joined the M1 at junction 31 but was turned around by an officer.
South Yorkshire Police said the force received a number of calls about the pensioner's trip down the hard shoulder, adding his family had since been contacted:
County unites in Yorkshire Day celebration
To mark Yorkshire Day, residents upheld the tradition of reading the Declaration of Integrity - four times.
Judith Anderson Preston, President of the Yorkshire Riding Society, read it out in Latin at one of the gates of York's walls.
Listen to it here in full:
Advertisement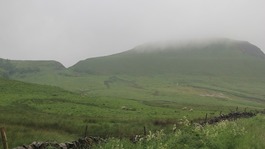 County unites in Yorkshire Day celebration
The Yorkshire Ridings Society led their annual walk around York's walls with the county's flag today.
The Yorkshire Declaration of Integrity was read out at the four gates.
The time for the first reading, 11.39am, coincides with the number of years since the first written reference to the Ridings of York in the Anglo Saxon Chronicles.
The ceremonial party has now moved to St Helen's Square for an afternoon of entertainment.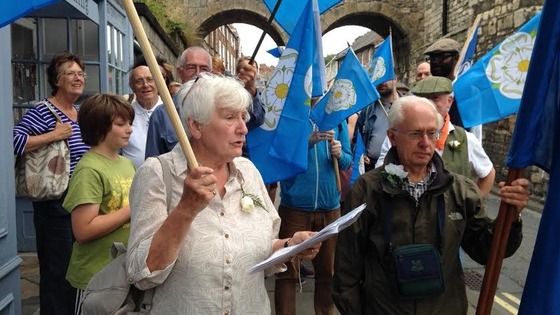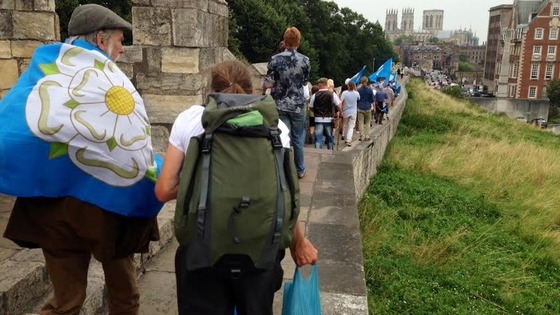 County unites in Yorkshire Day celebration
Today is Yorkshire Day. It has been marked since 1975, and the celebrations are still going strong.
Happy Yorkshire Day – enjoy what Yorkshire has to offer! Our Yorkshire Flag is flying at Bishopthorpe. #YorkshireDay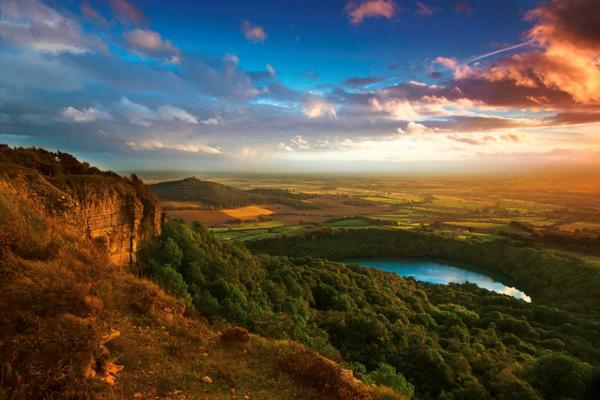 'by 'eck! It's Yorkshire Day! N' we are chuffed. We hope thee is as chuffed as wee n' are havin a reet good Yorkshire day doing summat great
Happy Yorkshire Day everyone, looking forward to a big Yorkshire derby tonight at Headingley Carnegie, you can pay at the turnstile
People across the region are celebrating Yorkshire Day.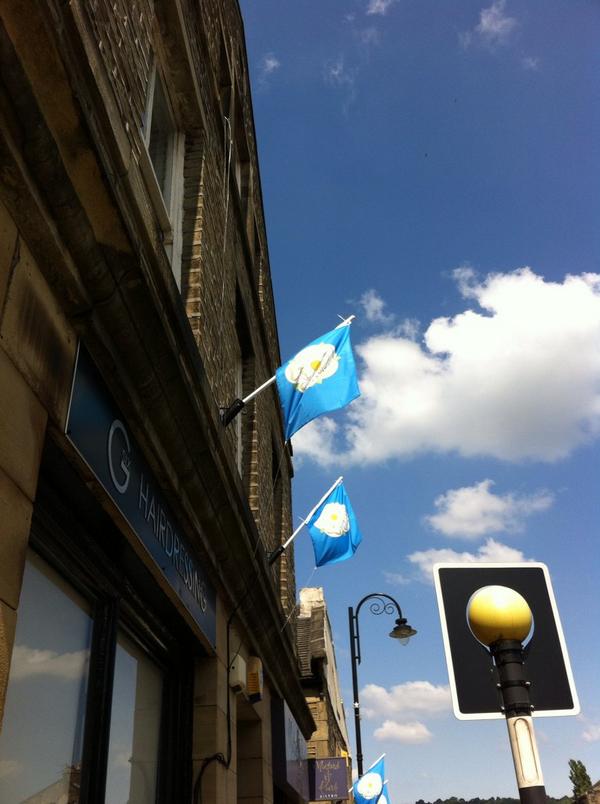 Happy Yorkshire Day – enjoy what Yorkshire has to offer! Our Yorkshire Flag is flying at Bishopthorpe. #YorkshireDay
Load more updates
Back to top